STORMY EVENING WILL LEAD TO A LESS HUMID, DRY FRIDAY
FLASH FLOODING is a concern with storms already training over the same locations. 1 to 3" already has fallen and more continues to fall.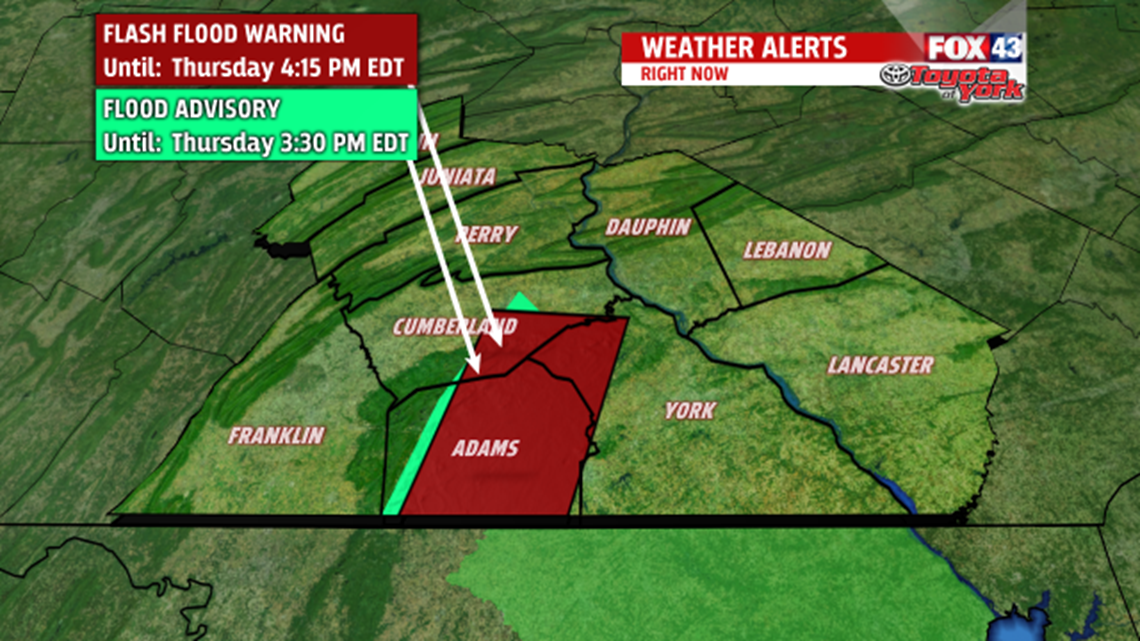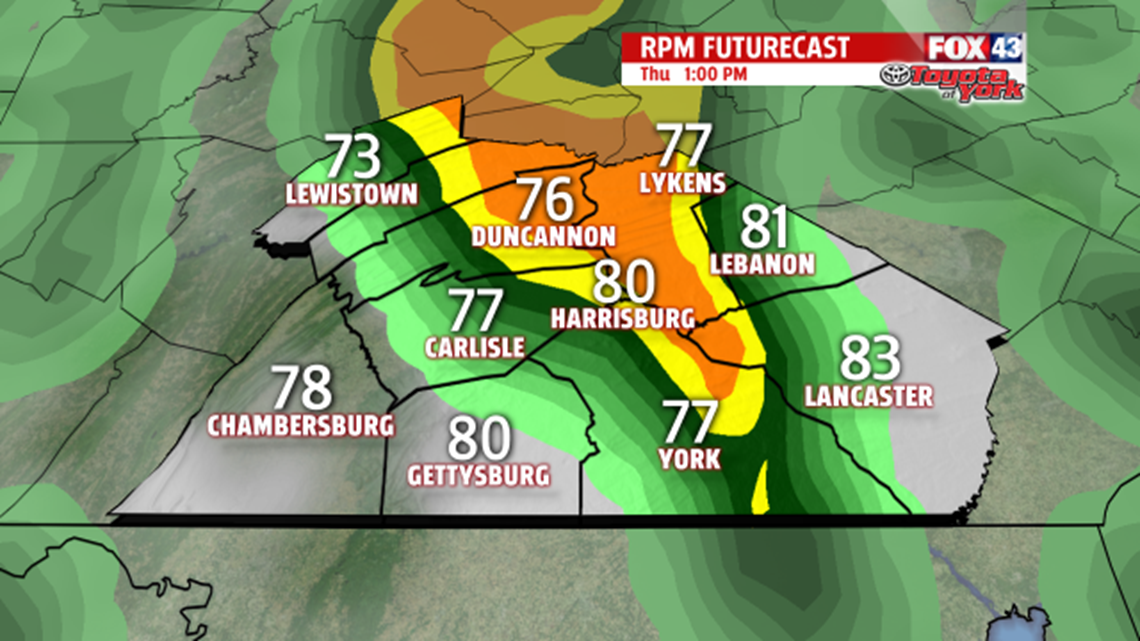 The front will not push east until after midnight, at which time, drier air slowly spills in ending the rain threat by Friday morning.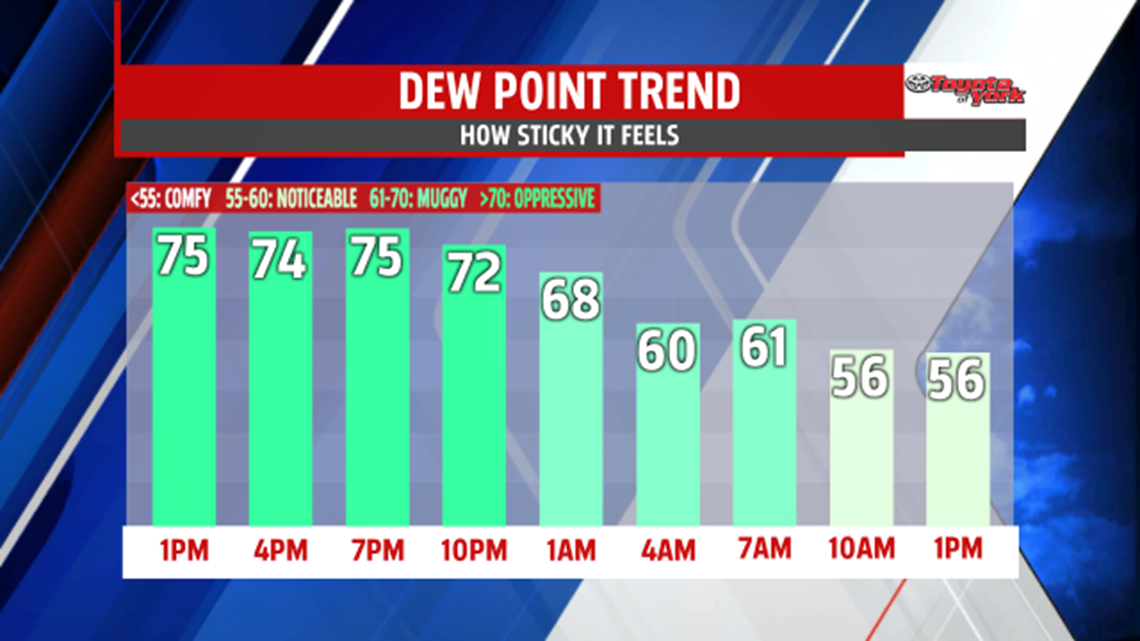 Humidity levels will fall significantly ending the week on a more comfortable note. Clouds will be slower to scour out but skies should brighten nicely through the day. Highs will be close to seasonal highs in the low 80s.
LITTLE LEAGUE WORLD SERIES
If you are heading to Williamsport to watch the local team, Red Land from York County play, you will be treated to great weather for baseball. They start at 8pm under the lights. You may need a light jacket by the end of the game. It will be less humid and feeling so much nicer then recent nights. Good luck team and have fun!