STRONG TO SEVERE STORMS EXPECTED THIS EVENING
A line of showers and thunderstorms is heading in and will bring the threat for severe weather. The Storm Prediction Center placed part of the area in a SLIGHT RISK for damaging winds.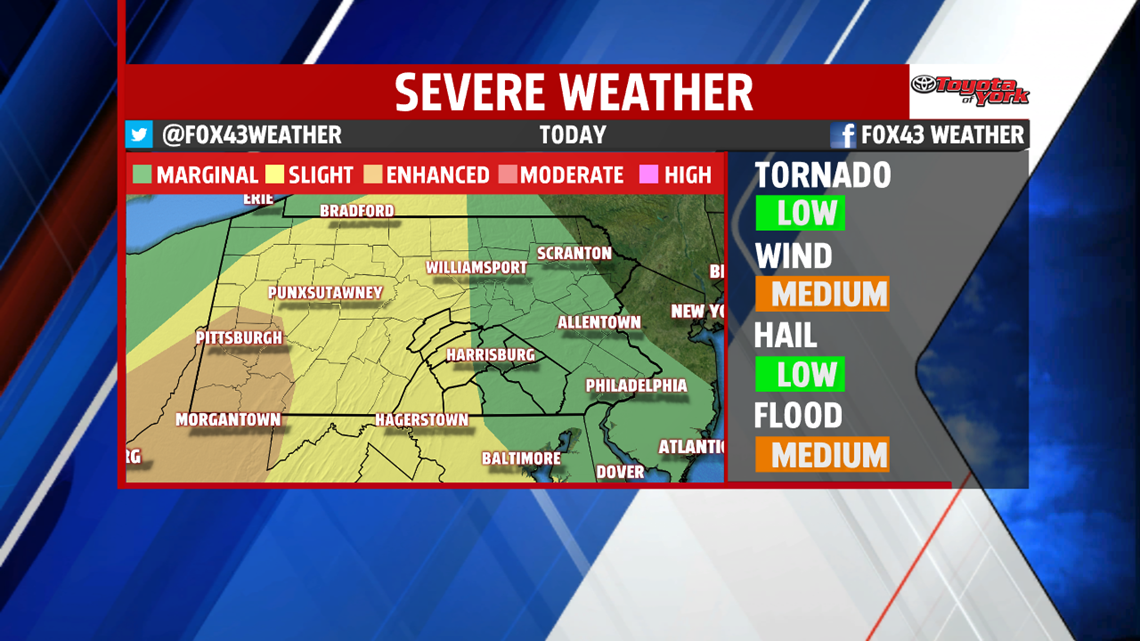 There may also be some minor flooding. If storms get tall enough, then hail will become a threat but as of now, hail and tornado threat is low. Some areas could pick up a quick inch of rain as thunderstorms will have the potential to produce heavy downpours. Storms will die down after midnight leaving just a few showers possible into the late morning until a cold front moves through. Lows will be in the upper 60s to 70s. Once the front pushes through, winds will pick up out of the northwest 10-15 mph with higher gusts and help to drive in much drier air. Humidity will fall through the day. Clouds will decrease in the afternoon and highs will warm to the upper 70s to low 80s.