Temperatures Monday reach the mid 90s.  Dew points in the lower to middle 70s are expected. Combine the heat and humidity,  and heat index values feel like more than 100 degrees at times.
Impacts are possible, such as heat stress or heat stroke.  Limit outdoor exposure and drink plenty of fluids, preferably water.
A HEAT ADVISORY is issued 12 hours before extremely dangerous heat conditions.  If you don't take precautions, you may become seriously ill or in worst cases, die.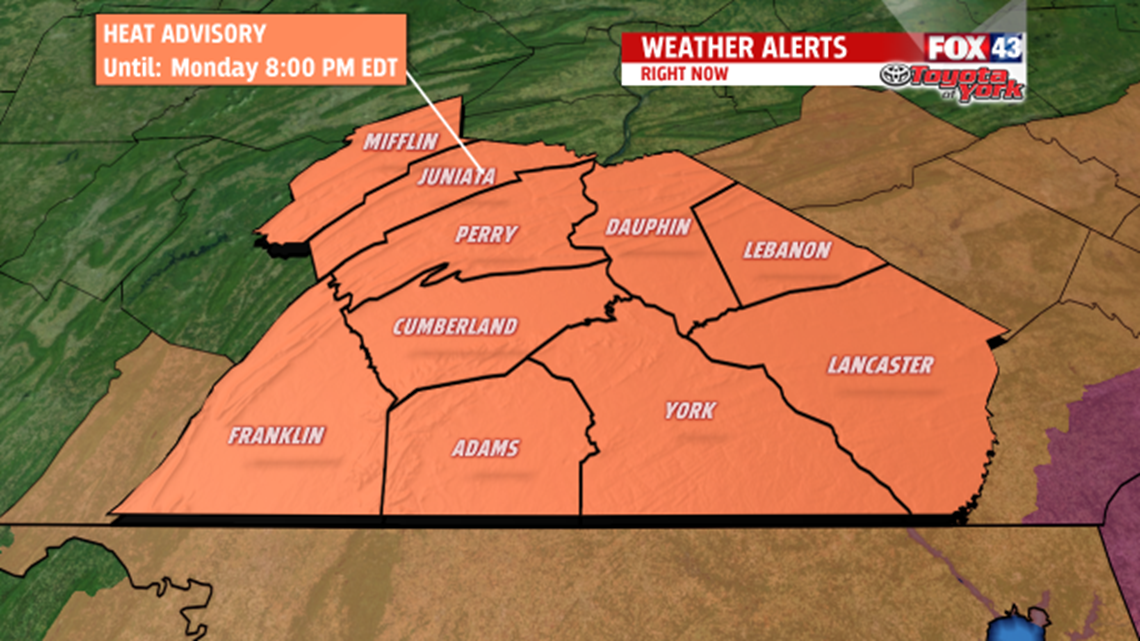 The following tips seem like common sense, but they are good reminders of how to care for ourselves and loved ones.  With the hot temperatures Monday, you'll want to limit time outdoors during the hottest part of the day— between 10 A.M. to 4 P.M.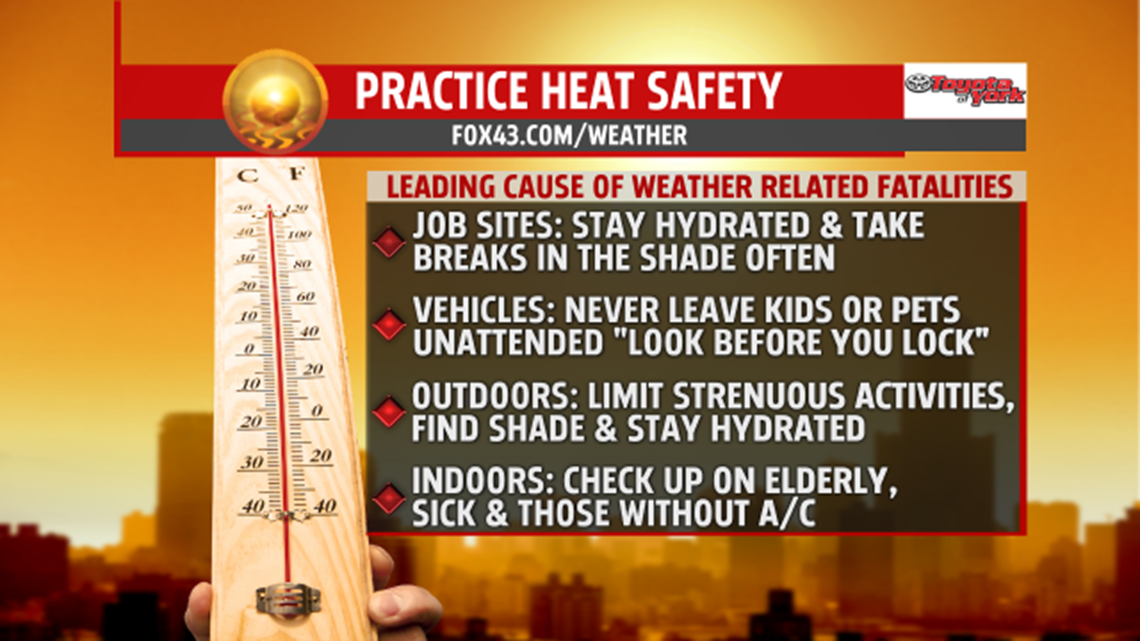 Stay with FOX43 News on-line and on the air for the latest details.