We are only three short weeks away from the Autumnal Equinox, and Summer still has plans to fill the first of those three weeks with more hazy, hot, and humid days!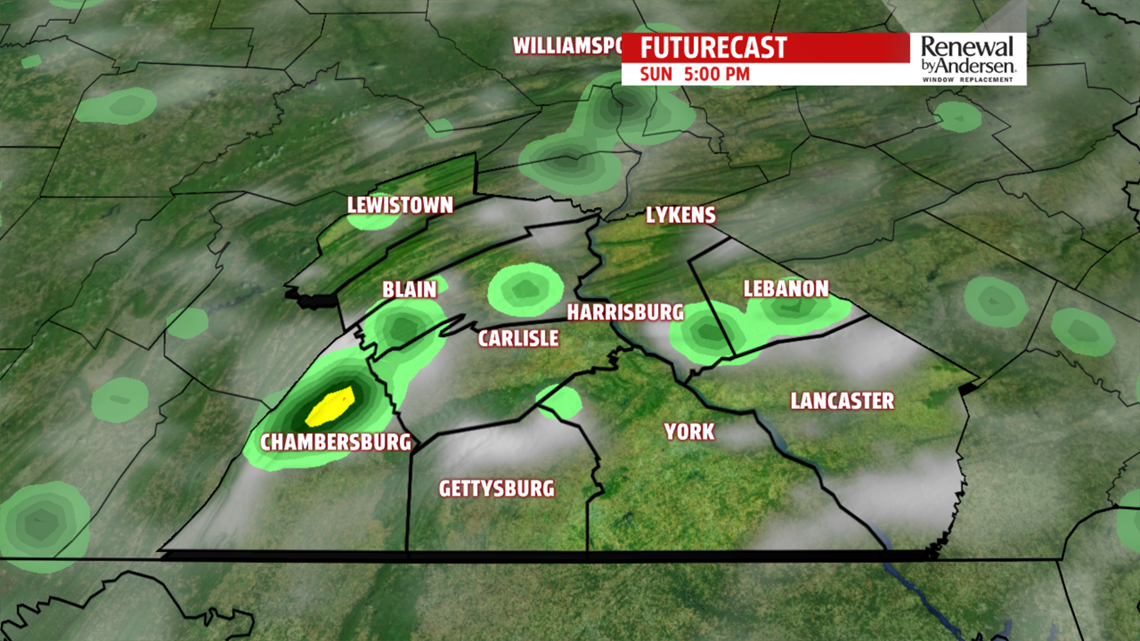 As we head into the beginning of the week, the sun returns, along with the heat and humidity with temperatures around the 90 degree mark for your Monday, Tuesday and Wednesday! Expect stray showers and storms each day, with overnight lows in the low 70s.
A cold front will approach Central Pennsylvania for the end of the week bringing increased chances for showers and storms, but relief from the heat. Highs on Friday may top out in the mid 80s. Saturday looks mostly cloudy with showers, and highs more seasonal in the upper 70s.
Have a great Labor Day weekend!
– Alan Petko