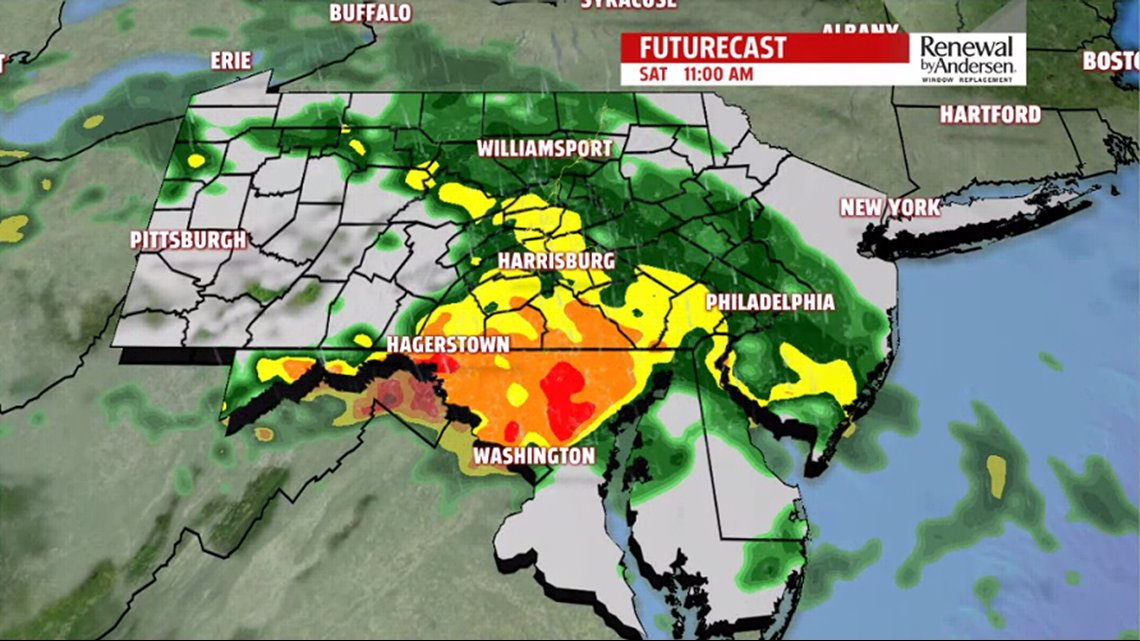 SOGGY, COLD SATURDAY: Rain chances begin late tonight and spread across the area into Saturday morning. Rain lasts nearly all day long. At times, showers will be particularly heavy and steady. Watch for your usual trouble spots for flash flooding. Morning lows start in the mid-40s and temperatures essentially go nowhere. Forecast afternoon highs only reach the upper-40s for a majority of the area with overcast, dreary skies.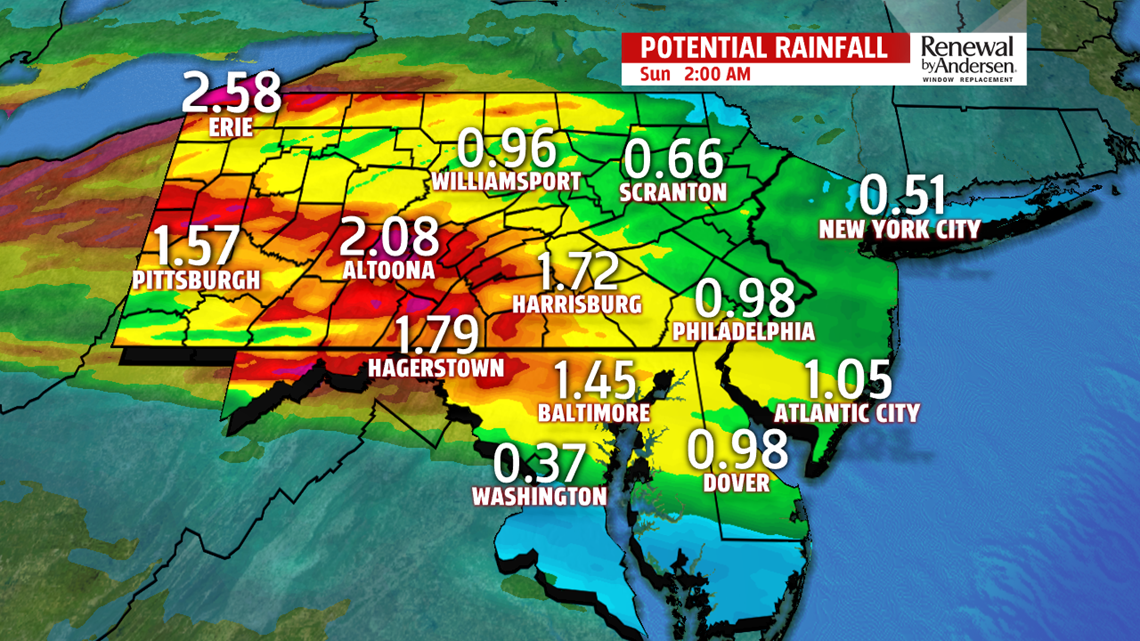 Rainfall totals between 1-2" will be the norm area-wide, with the highest totals being along and south of the turnpike.

BEAUTIFUL SUNDAY: Showers become more off-and-on in nature late Saturday into Sunday. However, rain chances end by the middle part of Sunday morning with plentiful afternoon sunshine. Highs reach the mid-to-upper 60s. A couple locations may even hit 70-degrees! Winds increase at times, but otherwise Sunday shapes up very nicely!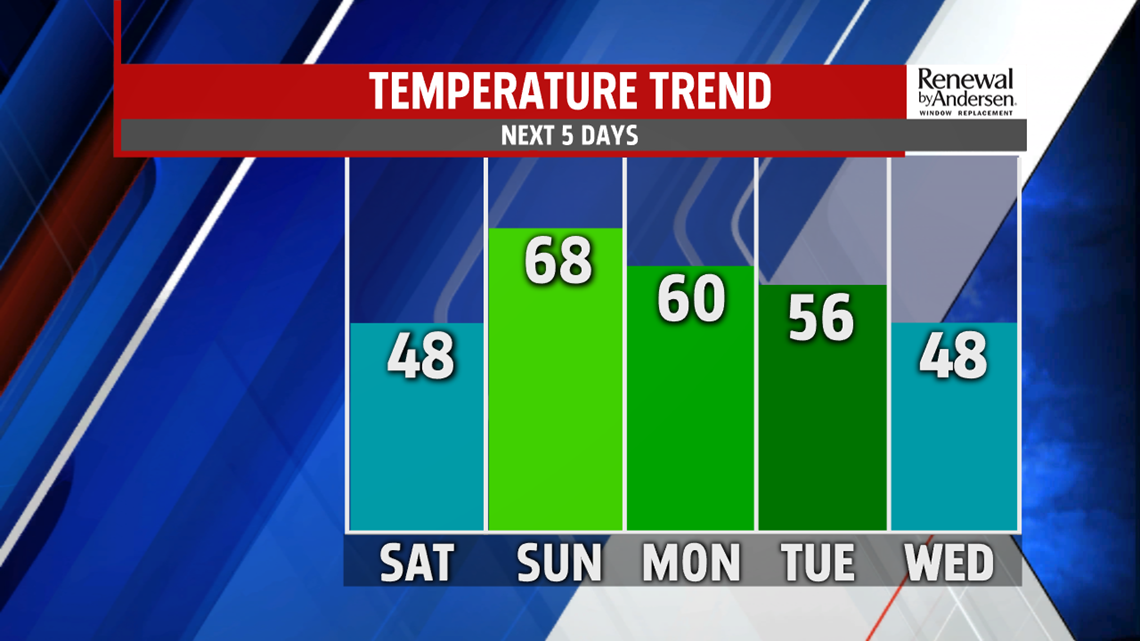 MORE RAIN CHANCES: Breezy conditions dominate Monday with highs near 60-degrees in the afternoon. Otherwise, we see sunshine once again with dry skies. High temperatures cool into the mid-50s Tuesday with partly cloudy skies and morning lows near 40-degrees. Our next rain chance moves in on a cooler Wednesday with highs only making into the mid-to-upper 40s. Shower chances extend into Thursday morning.
Stay Weather Smart with the FOX43 Weather Team all week long!
-Meteorologist Bradon Long