A Severe Thunderstorm Watch is in effect for Adams, Franklin, Lancaster, and York Counties until 11PM.  Storms will fire in the afternoon and evening ahead of the steady, heavy rain tonight.  These storms may produce damaging winds or brief, weak tornadoes.  Stay alert and close to a source of weather information.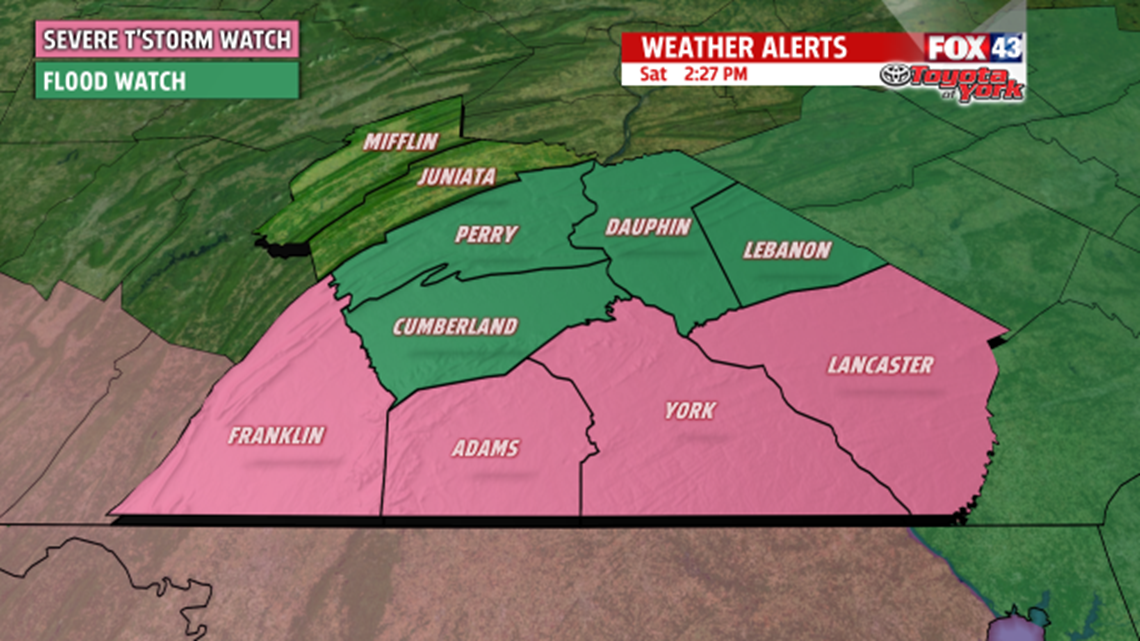 The remnants of what was once Tropical Storm Bill continues to drift east, and we are in the path of its tropical moisture late Saturday and through the night. A Flood Watch remains in effect for most of the area Saturday night.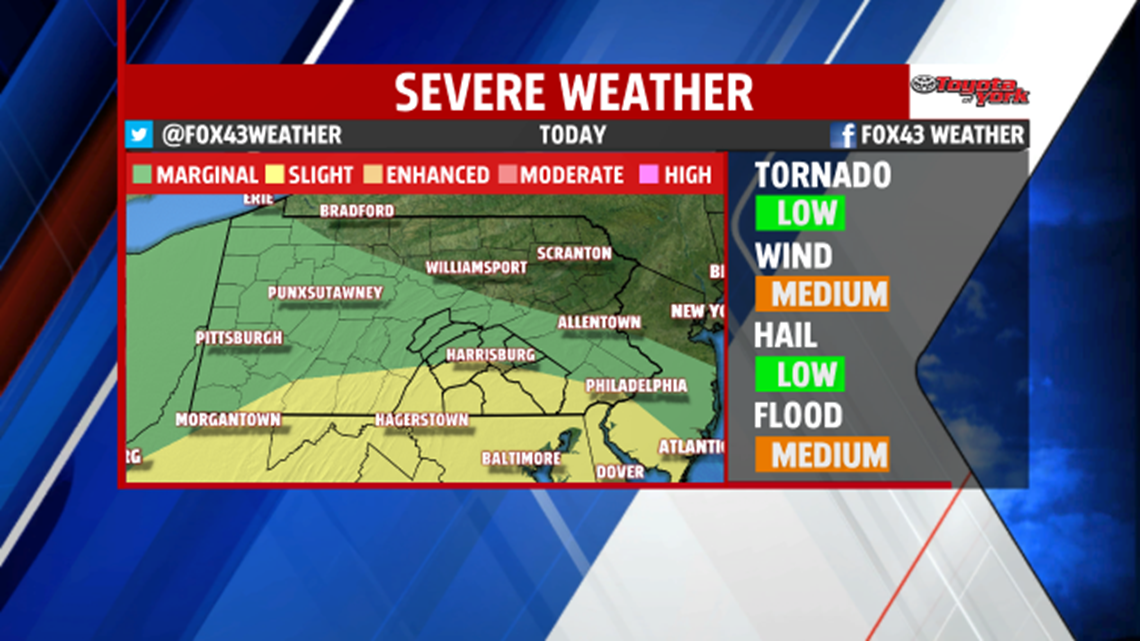 Overall, the ingredients aren't very impressive, but a little sunshine breaking out at times could fuel some stronger thunderstorms later in the day, after 4 P.M.  Damaging winds and heavy downpours are the main threat, but some brief, weak tornadoes are possible as well as small hail.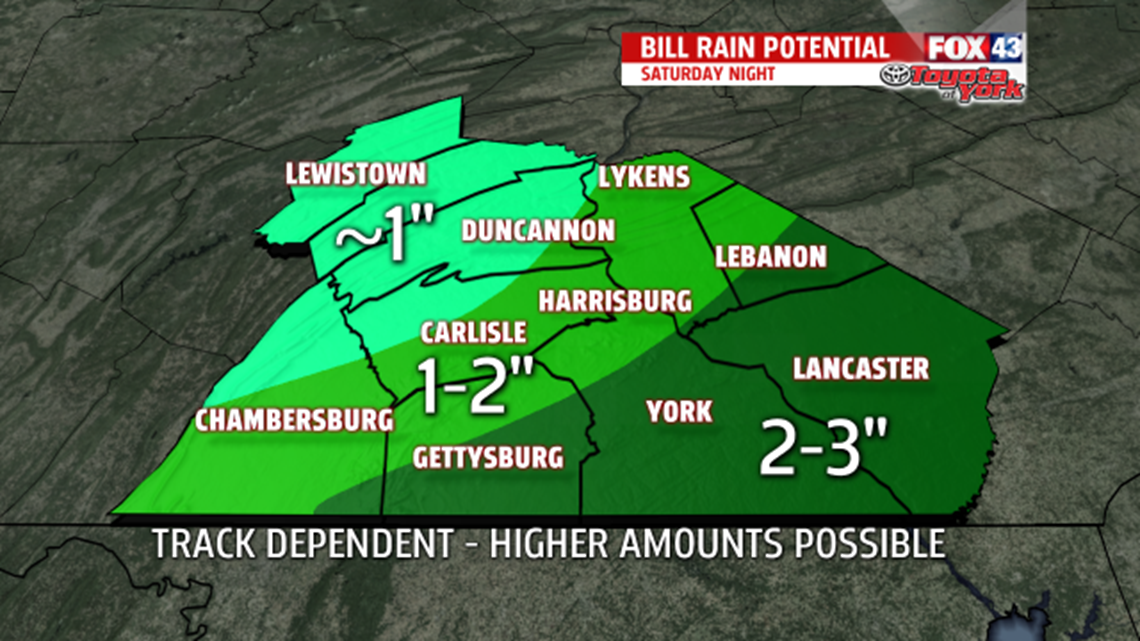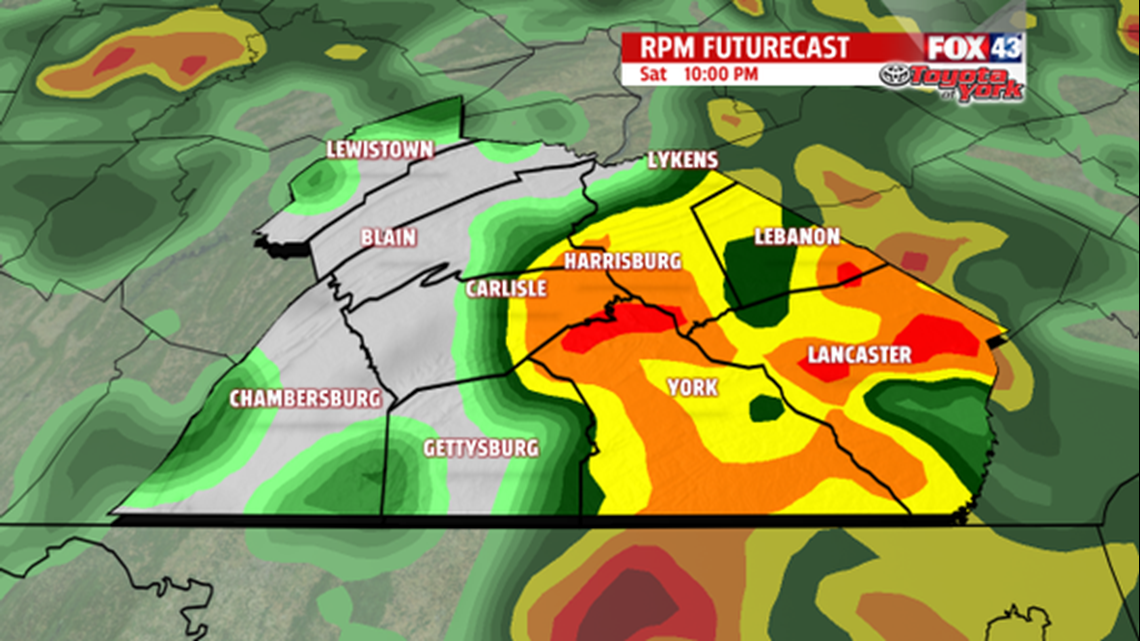 Be sure to stay with FOX43 for the latest forecast updates as we continue to track Bill's remnants.