TRACKING SNOW: Expect a coating-2″ on Tuesday.  The snow will fall during the daytime hours, with most of it falling in the afternoon.  Most places will see the snow start not long after noon.  It will wrap up for everyone right after rush hour.  So, a lot of people will run into falling snow on their ride home from work and school.  Most places will get a bit more than an inch.  While it doesn't sound like much, please take it seriously.  We've seen a lot of accidents and backups so far this winter when we've gotten these one or two inchers.
FLOOD WATCH: The National Weather Service issued a Flood Watch for the Susquehanna River.  Chunks of ice have been flowing down the river all day–much more than yesterday–and if these chunks of ice get stuck, they can dam up the river.  If that happens, it can cause flooding in spots right along the river.  The Flood Watch is set to expire on Monday.  The National Weather Service issued this as a precaution, and few places, if any, will see flooding.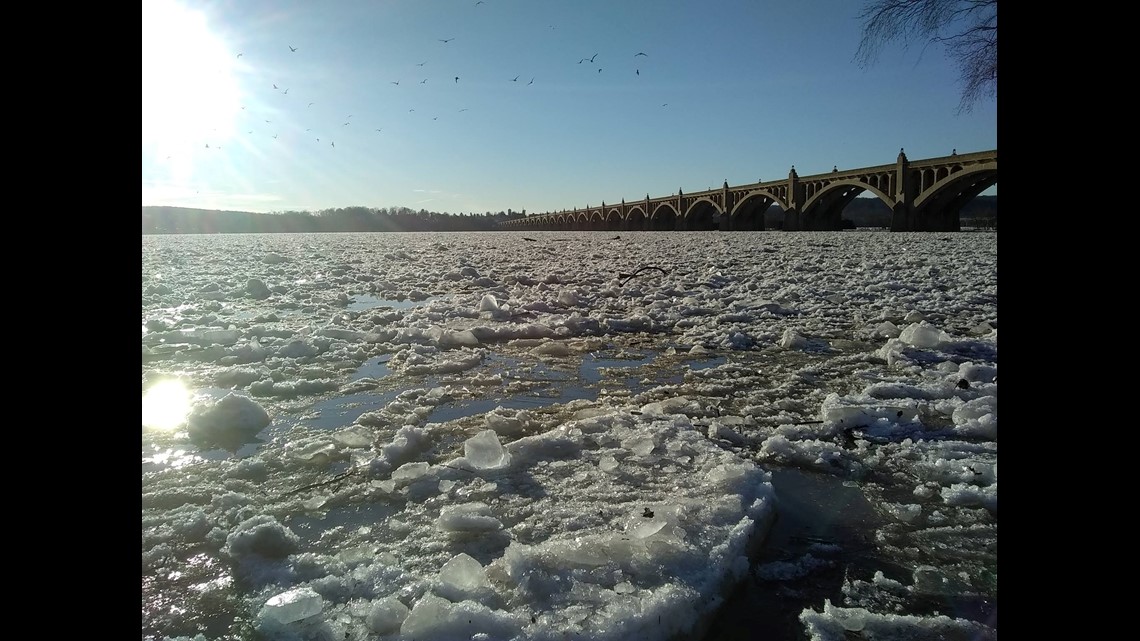 COLD WEATHER: Speaking of Monday, those highs in the mid 20s will feel pretty chilly.  You really notice how cold it feels when it's cloudy, and we're pretty cloudy on Monday.  The mid 20s are back on Wednesday.  Then, we start trending up.  Look for 30 on Thursday and 36 on Friday.  We'll have lots of sun both of those days.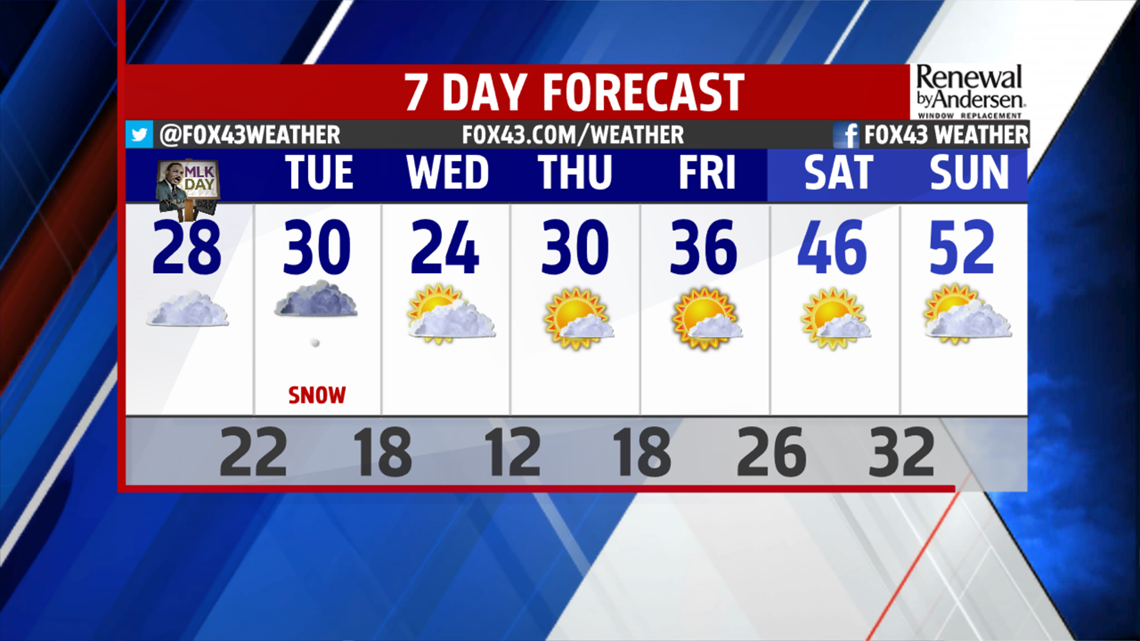 WARMER WEATHER: Tell you what, those mid 40s on Saturday and low 50s on Sunday will feel pretty good.  Look for partly sunny skies both of those days.  Then, we get to the upper 50s next Monday, but they come with a lot of rain.  Most of that rain will fall in the afternoon.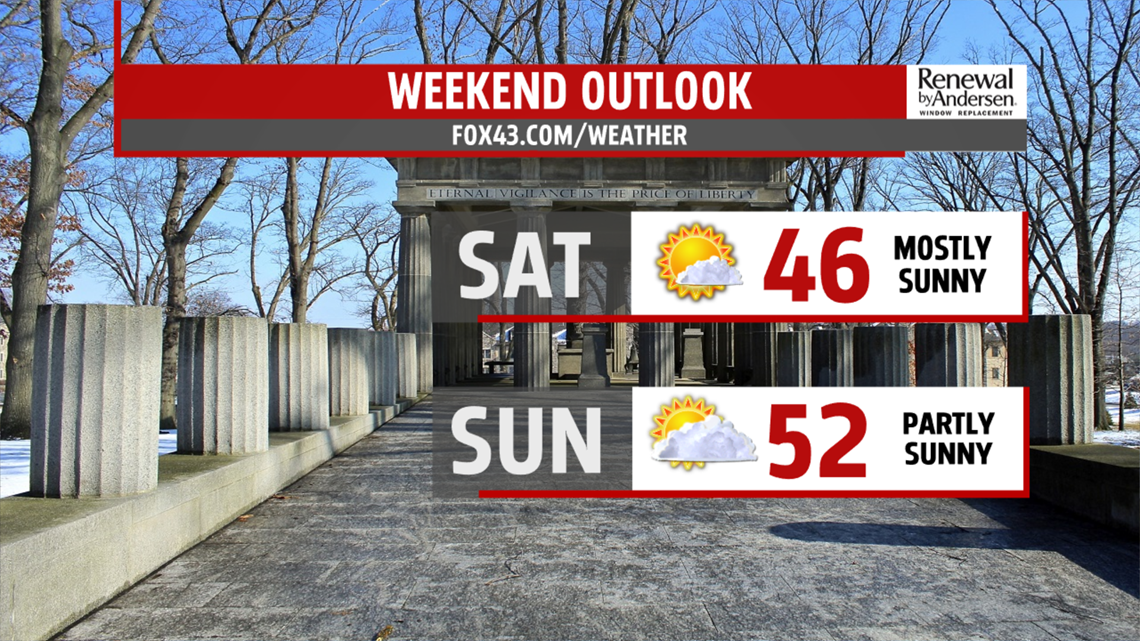 LONG-TERM WEATHER: After Monday, the cold weather marches right back.  We're back in the mid 30s on Tuesday next week.  After the cold weather sticks around for another day or two, it starts getting warm again.  In fact, we'll end next week in the 40s and 50s, again.  Then, we'll wrap up the month in the 40s.
-Meteorologist Drew Anderson