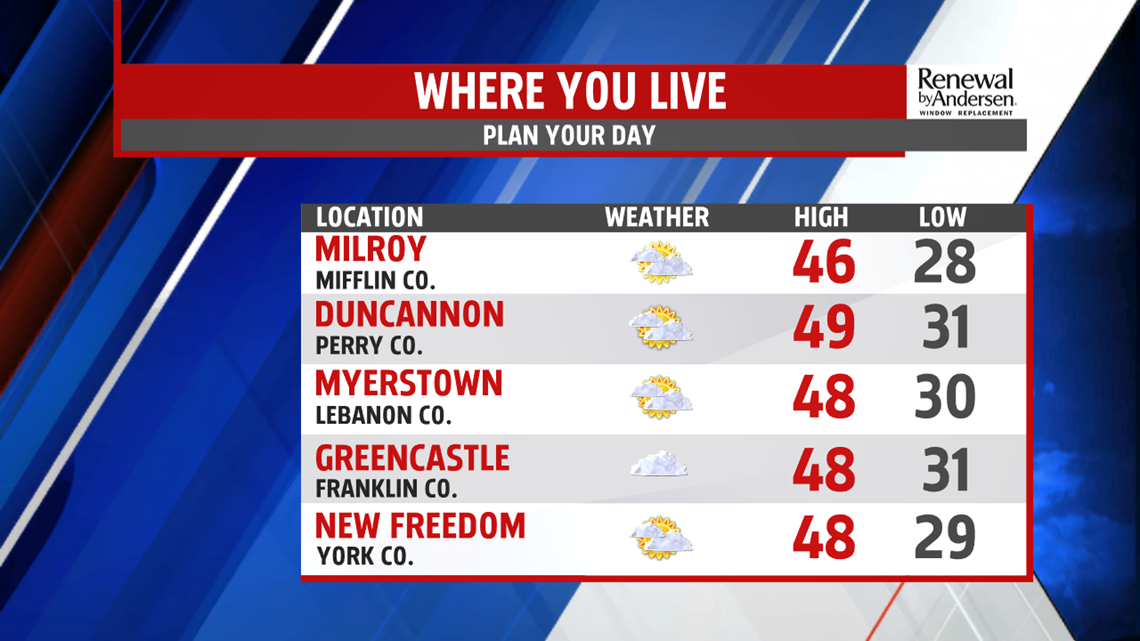 CLOUDY MONDAY: We start the day bitterly cold in some spots, with temperatures ranging from the low-20s in our northern tier counties to the low-30s in the south. After the sun rises, temperatures even up and rise steadily through the afternoon. Clouds increase as we finish lunch throughout the rest of the day. Highs make it to the upper-40s. A couple locations could hit 50-degrees. Showers move in late in the evening.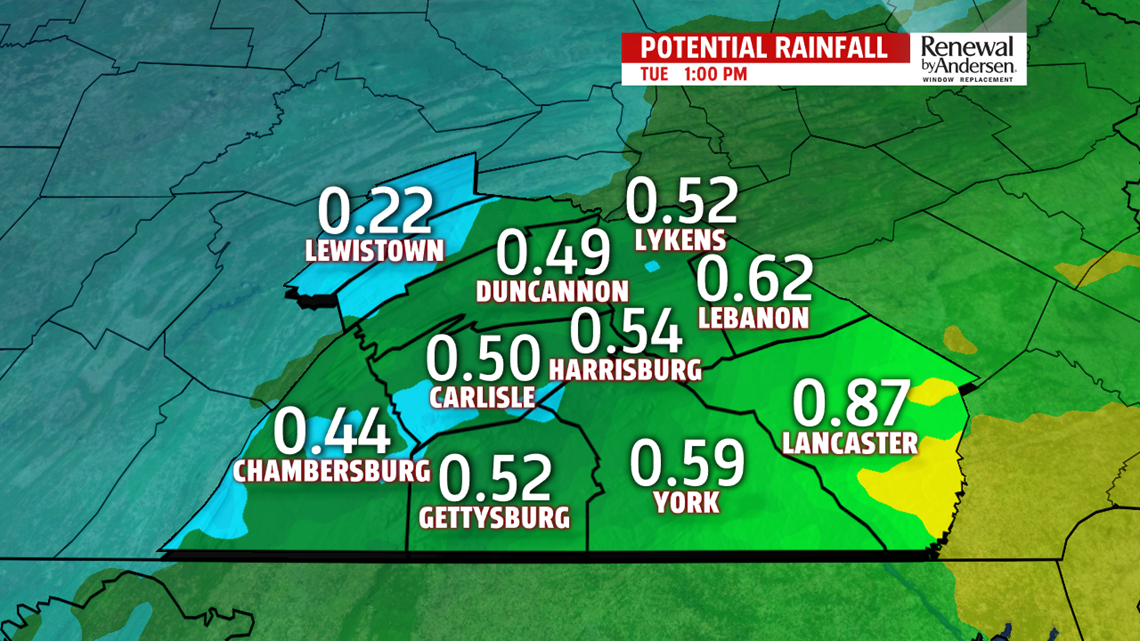 RAIN MOVES IN: Rain takes over during the night. Our northwestern counties will likely see some mixing in there, too, with temperatures closer to the freezing mark up there to start the day. Most of us will be in the mid-to-upper 30s. The morning commute will be wet. Steady light rain with the occasional downpour will be the norm. Rain totals of half-an-inch will be usual area-wide with locally higher totals in the southeastern counties to be expected. We dry out with highs in the mid-40s. However, as the rain ends in the mid-morning, breezy northwest winds will start immediately. Heading both into the late morning Tuesday and also for the morning of Wednesday, we could see some lake effect snow flurries the further northwest you go. They will be very few and far between with most locations staying dry and not seeing any.

WINTER MIX CHANCE: Another storm system heads our way on Thursday. Timing for the morning commute is still in question. However, the bulk of the activity should hold off until late morning and into the afternoon. We'll see a mix of sleet and snow to start before rain takes over. Highs stay in the mid-to-upper 30s with a mess of a day potentially. Stay tuned for updates as we get closer to time. Showers continue overnight into Friday morning before we dry out heading into Saturday.
Have a great start to your work week!
-Meteorologist Bradon Long