This afternoon and evening the Storm Prediction Center placed most of the area under a MARGINAL and SLIGHT risk for severe weather.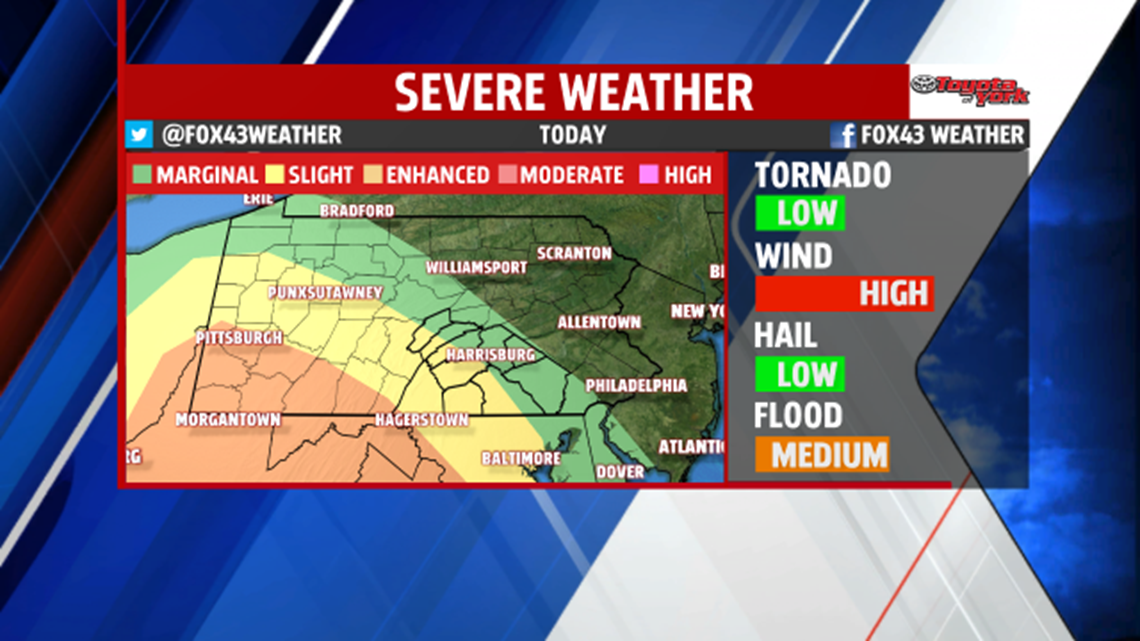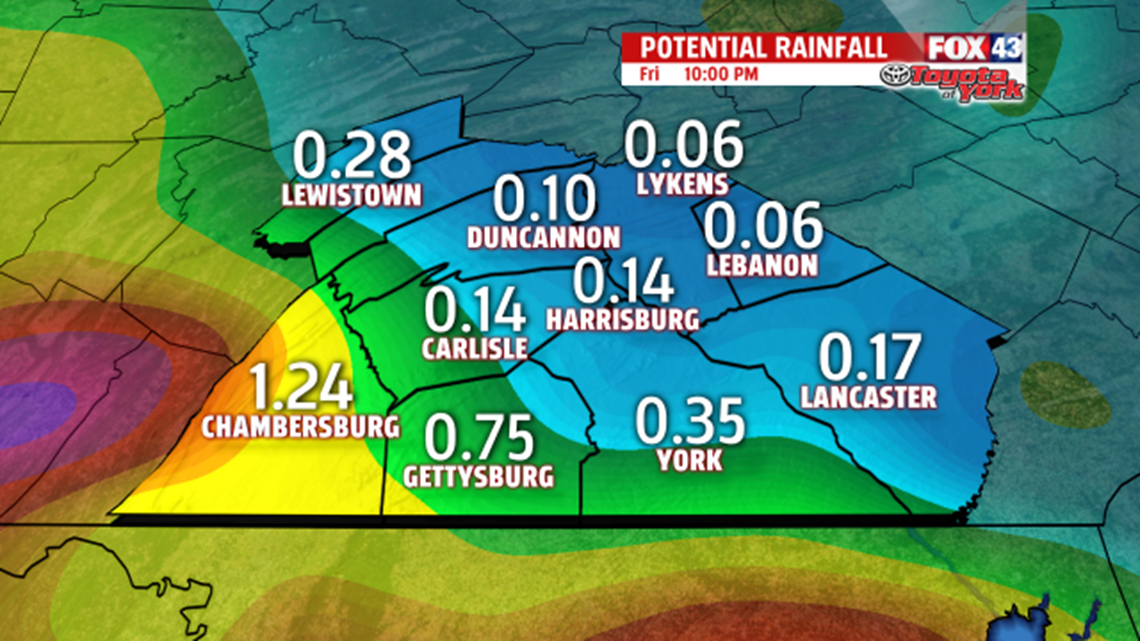 Expect most of the shower and thunderstorm activity to exit late evening.  Overnight, hit or miss showers may linger into very early Friday.  Most of the morning commute is dry.  In fact, drier air filters in through the day bringing the humidity back down.  Sunshine mixes with clouds from time to time during the day. Highs climb to near 80 degrees.
Dad's are in for a treat this weekend.  Plenty of sunshine and comfortable days for golf, fishing, and/or outdoor projects you desire completing.  High temperatures are warmer in the lower 80s Saturday, and middle 80s Sunday.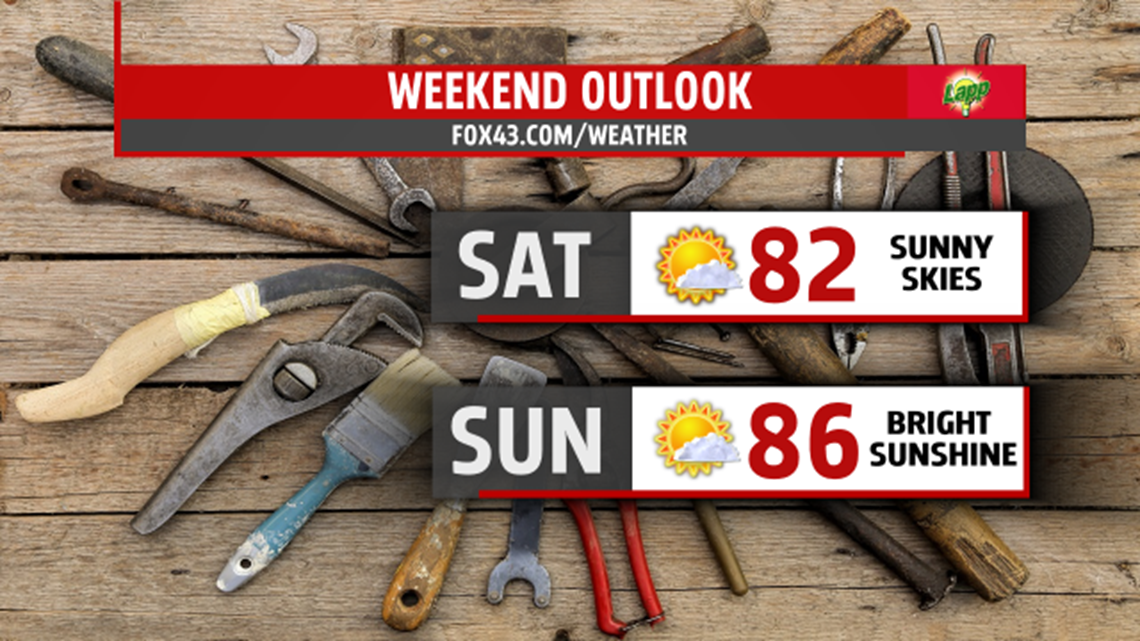 The summer solstice begins Monday.  We begin the season in typical summer fashion with heat and humidity building.  Highs soar through the 80s to near 90 degrees under mostly sunny skies.  A weak boundary drops in Tuesday and could trigger a few thunderstorms.  Highs are still warm in the middle to upper 80s.  Wednesday, temperatures fall back to the lower 80s and is feeling more comfortable as the humidity is knocked back.
Stay with FOX43 Weather for updated changes to the forecast through the rest of the week!