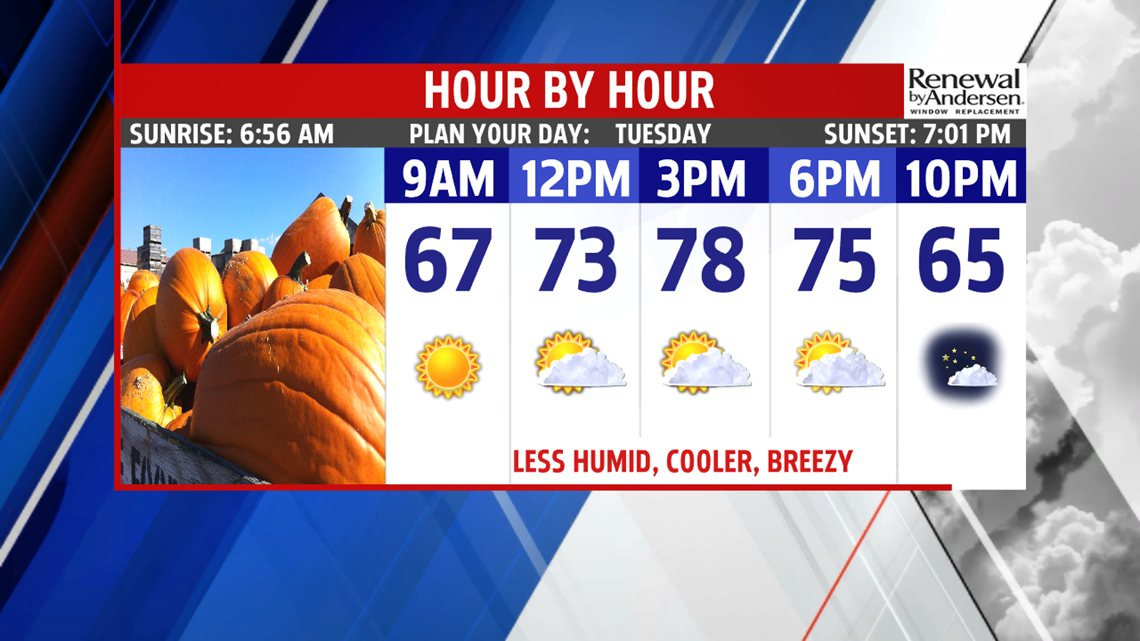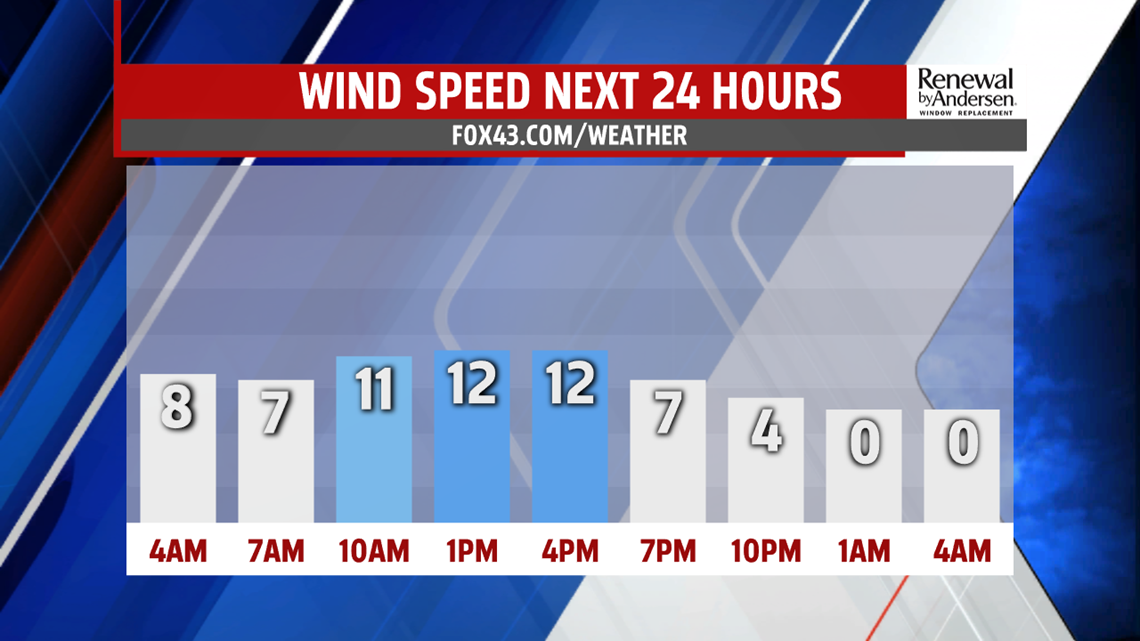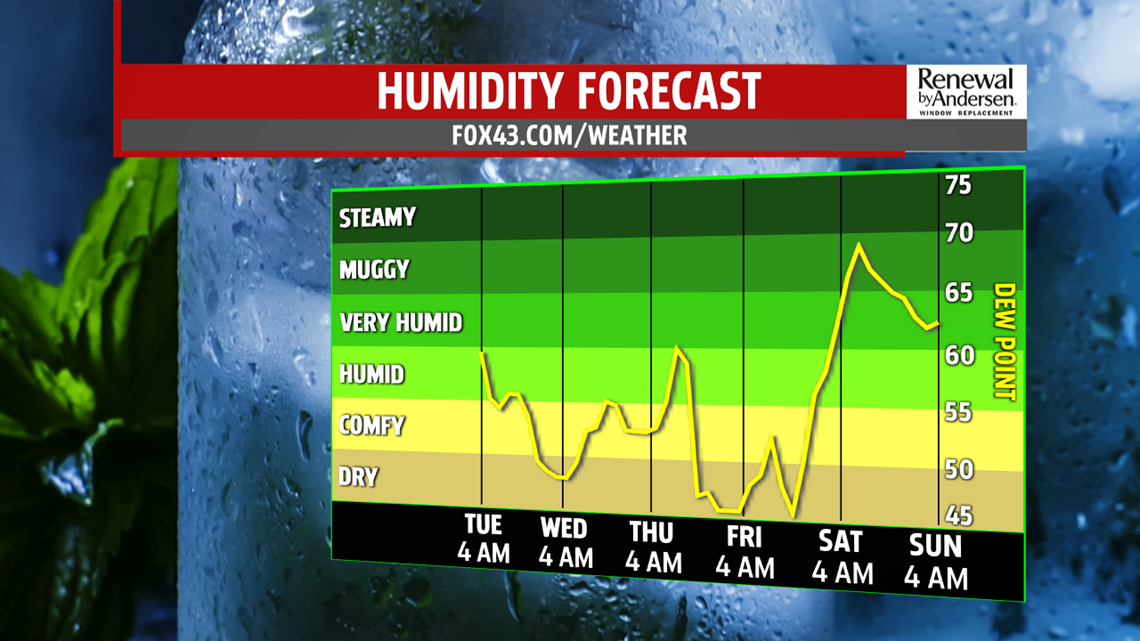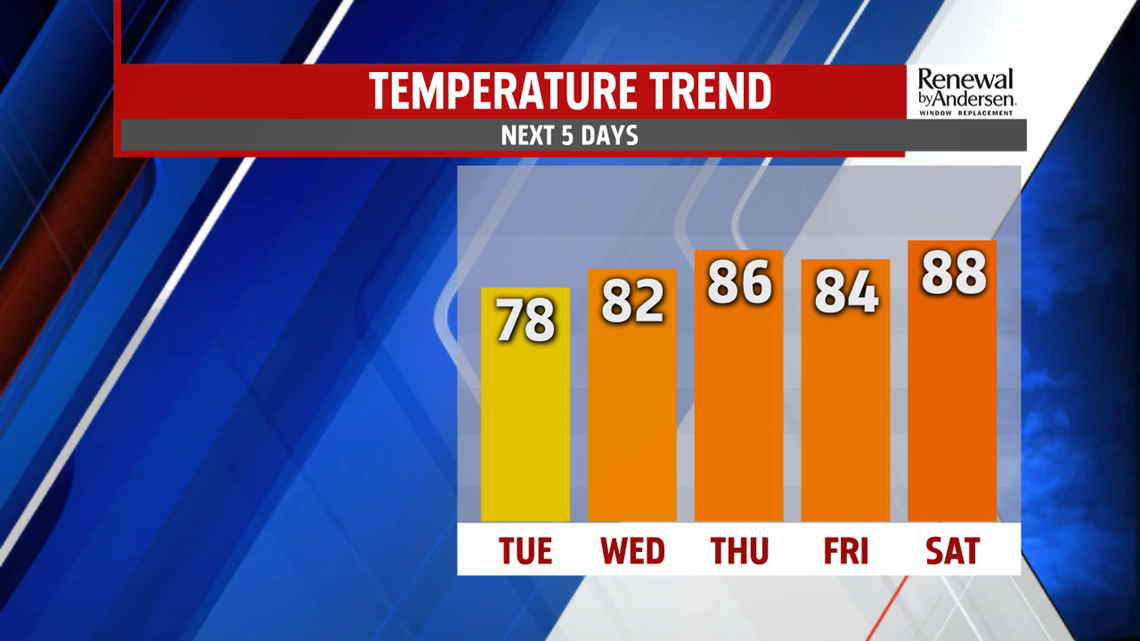 TURNING WARMER AGAIN: The next cold front crosses the area on Thursday, and it brings a small chance for a stray shower or thunderstorm. Otherwise, expect a drier and even warmer day for the region. Temperatures reach the middle to upper 80s. Friday brings plenty of sunshine, and temperatures fall back a touch. Afternoon highs are in the lower to middle 80s. Humidity levels remain comfortable despite the warmer conditions.
VERY WARM WEEKEND OUTLOOK: Temperatures boost a little higher for the weekend! Saturday brings partly cloudy skies, and the humidity makes a comeback. Afternoon high temperatures reach the middle to upper 80s. Sunday is looking very similar, with a mixture of clouds and sunshine, humid conditions and toasty temperatures. Afternoon highs reach the middle to upper 80s. The next system approaches, so there's a small chance for a shower or thunderstorm. Monday brings partly sunny skies with a small chance for a couple stray showers. Temperatures are in the upper 70s to lower 80s.
Stay Weather Smart with FOX43! Have a wonderful Tuesday!