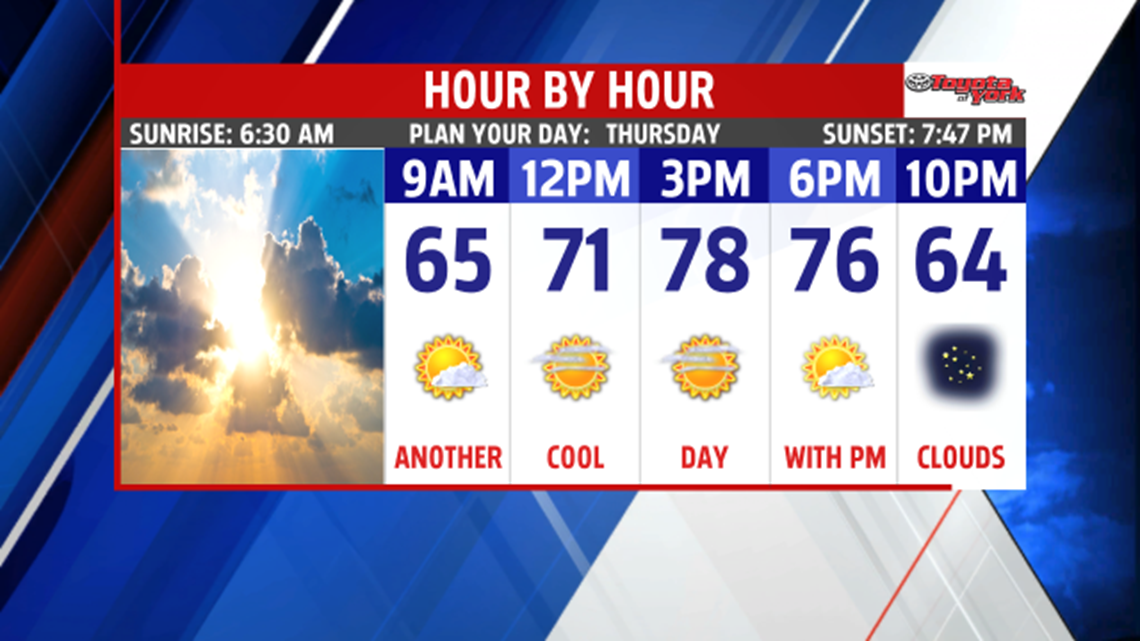 ANOTHER COOL DAY: Cooler air continues to sit over the region on this Thursday. It's a cool start, with temperatures beginning in the 50s across the area. Through the day, some clouds return. Highs are still in the middle to upper 70s under plenty of sunshine. Humidity levels remain low.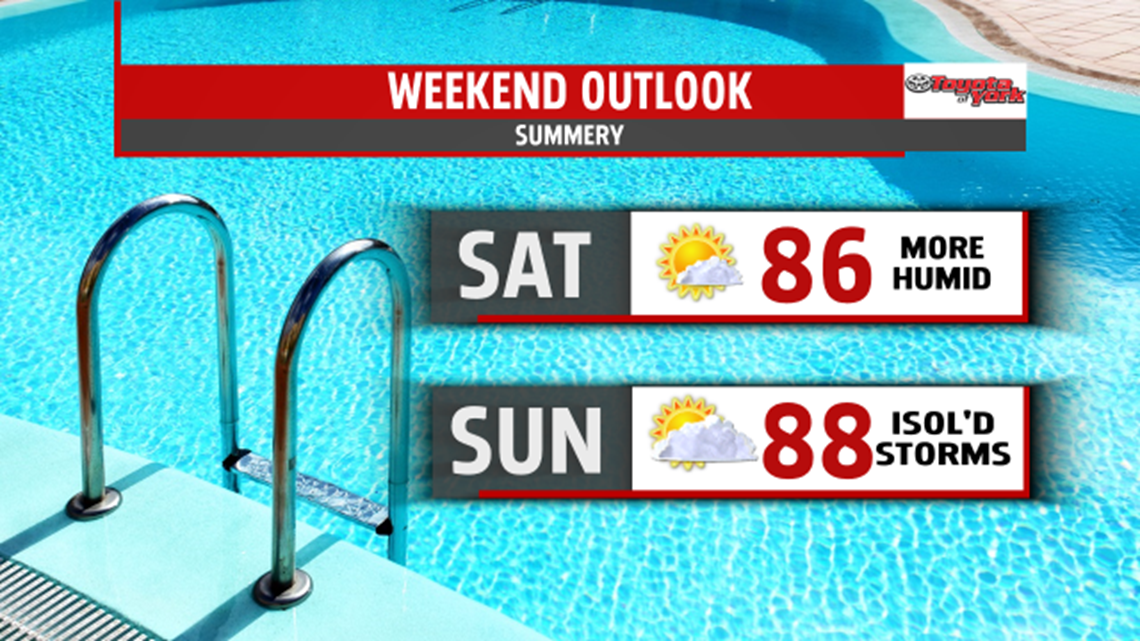 WEEKEND WARMING: Friday, temperatures begin to rebound to more seasonable levels with highs in the upper 70s to lower 80s. The warmth is back on Saturday, with temperatures in the lower to middle 80s. Warming continues into Sunday. Temperatures are in the middle to upper 80s. Of course, the humidity makes a return as well Saturday and Sunday.
NEXT WEEK: Monday is more of the same, with a couple thunderstorms possible. Tuesday brings a mixture of sunshine and clouds, with temperatures approaching the 90 degree mark once more. An isolated thunderstorm is also possible. Wednesday brings above average temperatures again, with isolated shower and thunderstorm chances.