BREEZY START:  The work week begins with mostly cloudy skies and breezy weather.  Monday is a bit cool with highs only in the upper 50s.  Scattered light rain showers pass during the afternoon hours, fading by evening.  We drop to the lower 40s tonight.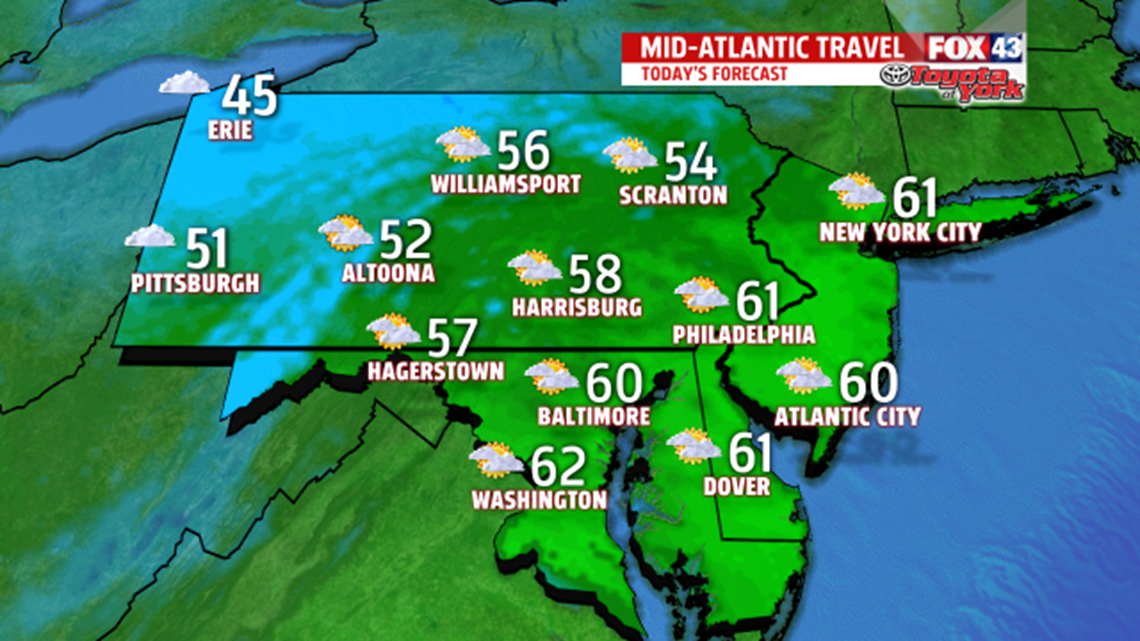 MID-WEEK:  We begin a bit of a warm up on Tuesday, with highs inching closer to seasonal averages.  It's a breezy day with clouds developing through the afternoon.  Highs top out in the upper 60s.  Wednesday, we get more sunshine and less of a breeze.  We make it to near 70° for the high.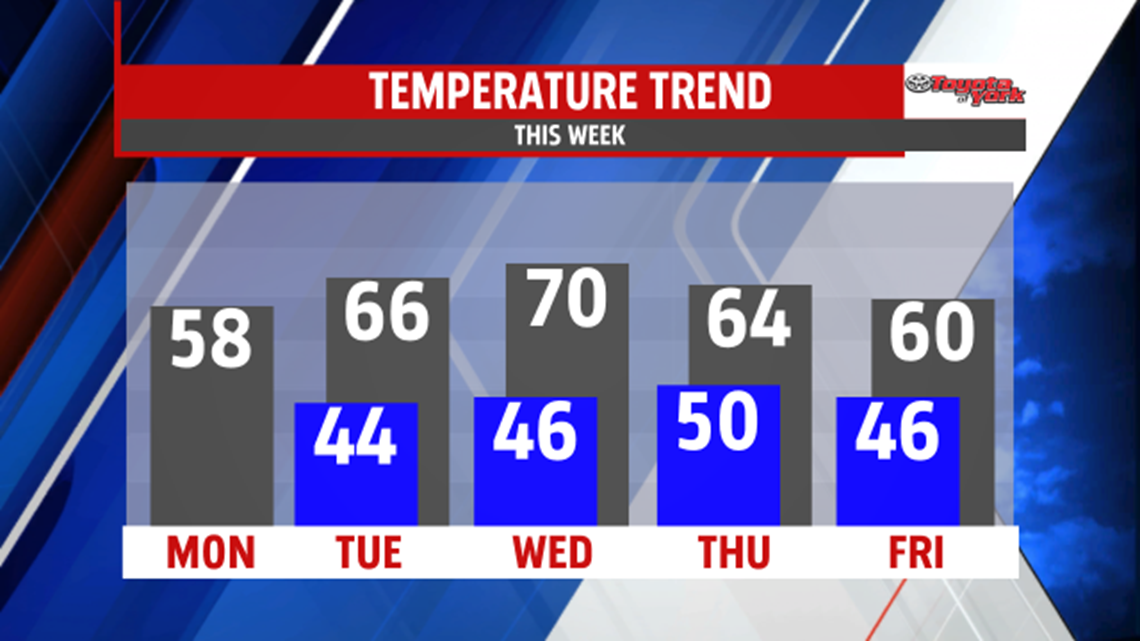 LATE WEEK:  We close out the week with a drop in temperatures as a chunk of energy slowly glides through.  This brings more clouds for Thursday and Friday with highs to the lower 60s and upper 50s.  We'll see the chance for scattered showers both days with a breeze kicking back in to end the week.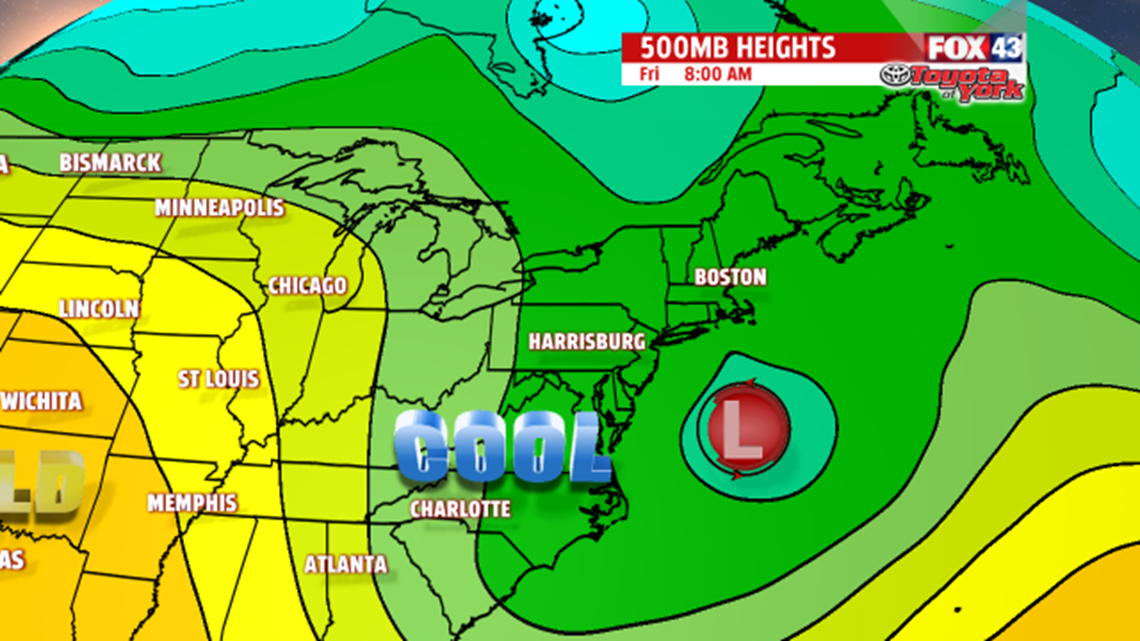 WEEKEND:  It looks to clear and warm for the weekend.  Saturday we top out in the upper 60s with partly cloudy skies and a breeze.  Sunday, it's mostly sunny and dry with highs in the lower 70s.  Enjoy!
"My best friend is the one who brings out the best in me." – Henry Ford