STAGE 1 CHILL:  We're in for an unseasonably cold week, and it comes in stages.  The first is today and tomorrow.  Strong northwest winds are pushing in the colder air today.  Temperatures will continue to drop through the early morning hours.  We'll be holding in the low 30s for midday, and then dropping through the 20s later this afternoon into the evening.  Expect partly cloudy skies and strong wins at 20-25mph from the northwest.  Clouds arrive overnight.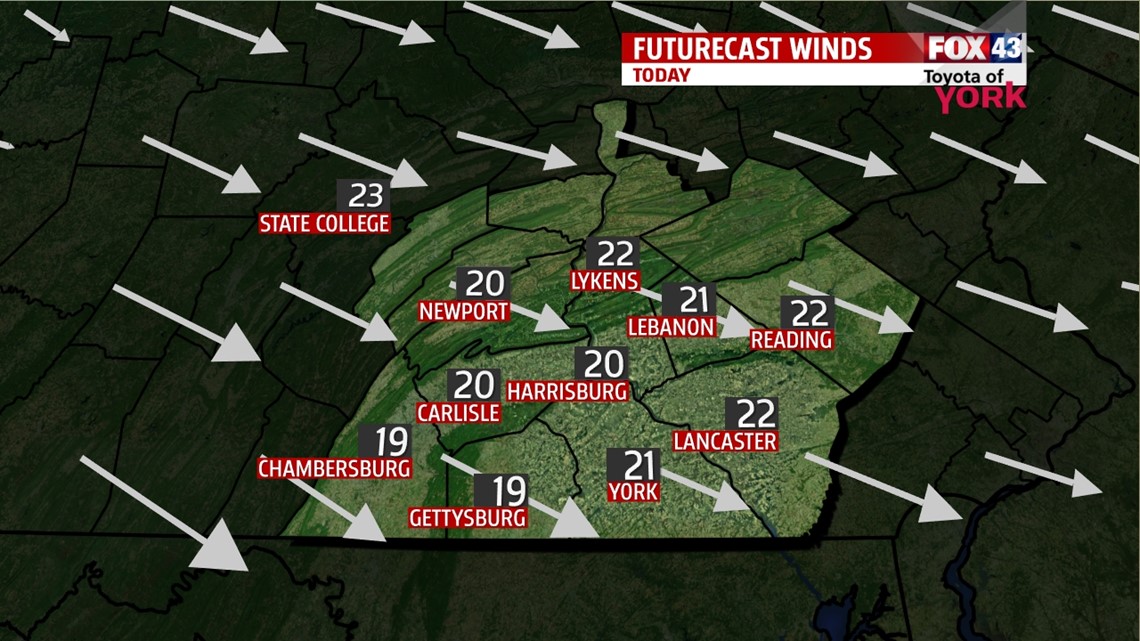 CLIPPER:  Tuesday is another cold day with highs in the upper 20s.  It's cloudy with a clipper system bringing us some light and grainy snow.  Expect snow showers to begin from west to east around 6AM, right at the start of the morning drive.  The light snow will continue, in periods through mid-afternoon, before tapering to snow showers later and ending.  We're looking at an area-wide coating to 2", which could cause slick travel with temperatures well below freezing.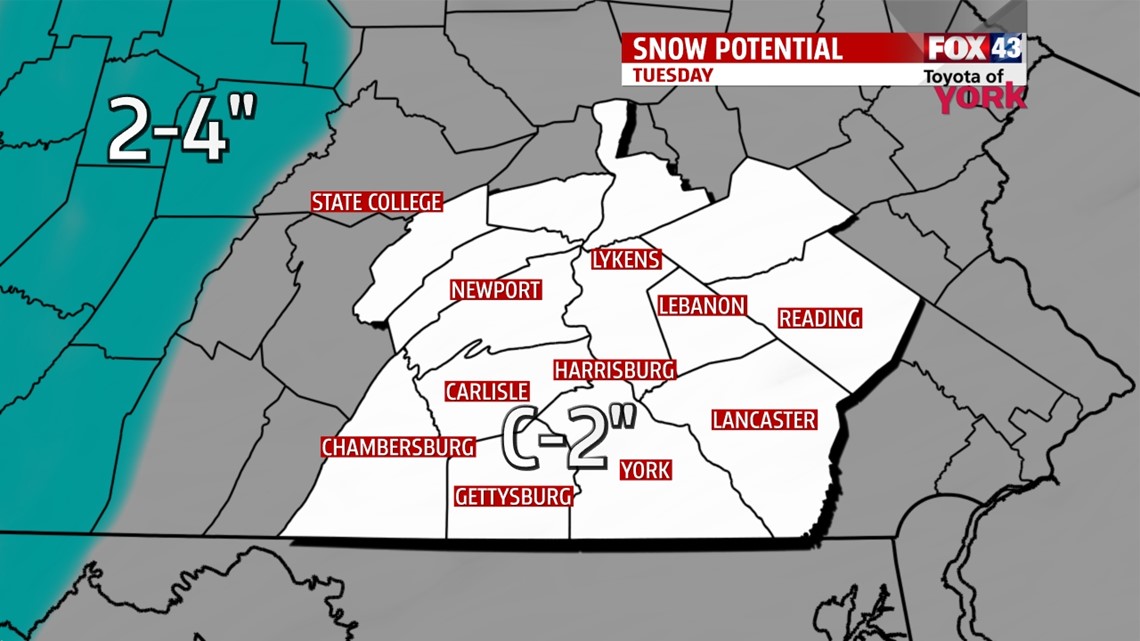 STAGE 2 CHILL:  A much colder air mass arrives for late week.  We're keeping mostly cloudy skies on Wednesday with highs in the middle 20s after a start in the teens.  Thursday, it's even colder and a mass of cold air slides in for the day. We start in the single digits and end only around 20° with some added sunshine.  Friday, we're still cold with highs back in the upper 20s.  It's breezy for the last few days of the week, adding to the chill.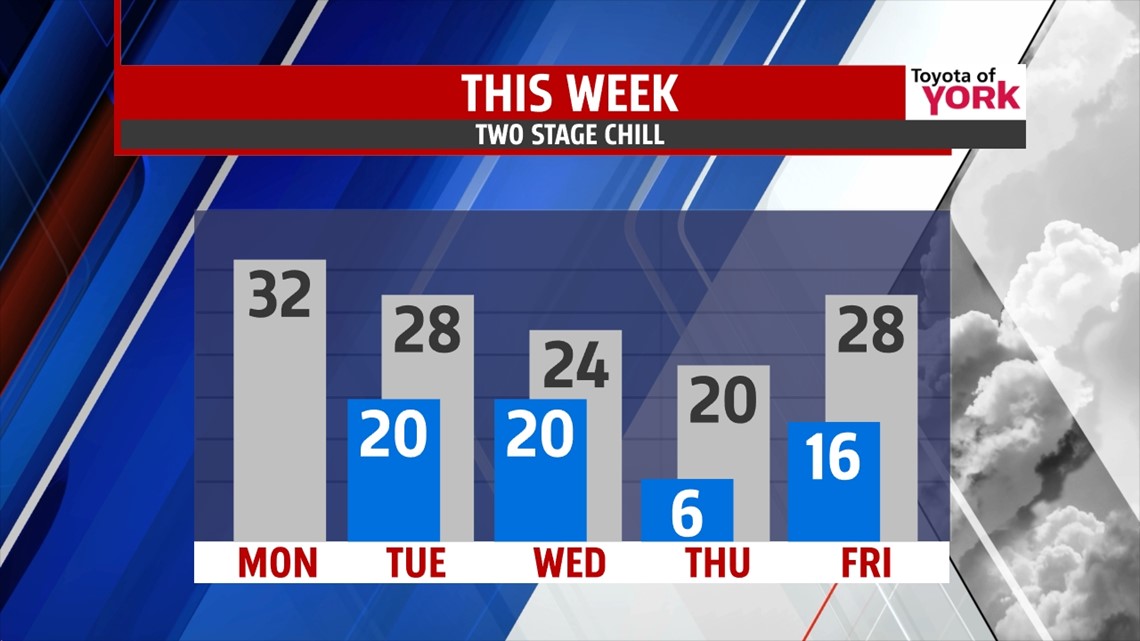 WEEKEND:  The pattern settles down for the weekend.  Expect sunshine and high holding in the upper 20s on Saturday.  Sunday, we'll move the lower 30s with added clouds.
"For a new year to bring you something new, make a move, like a butterfly tearing its cocoon! Make a move!" – Mehmet Murat ildan