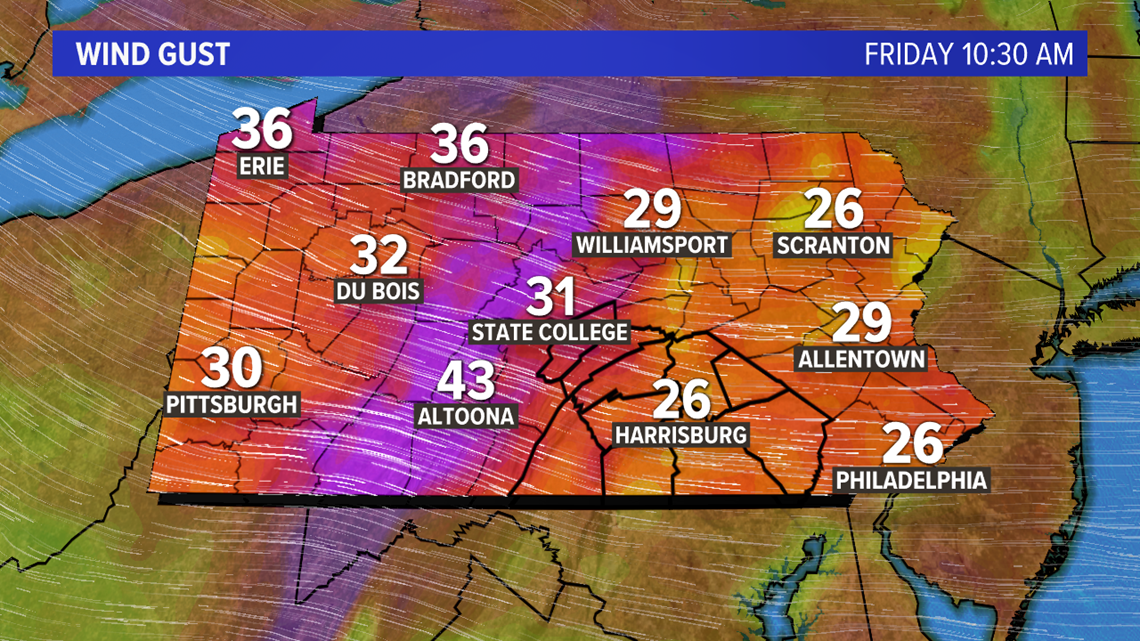 HARRISBURG, Pa. — BREEZE PICKS UP: After a high temperature in the mid-40s, temperatures dip into the upper-20s overnight with mostly clear skies. A few more clouds creep in tomorrow, especially in the morning. High temperatures near 40° will be the norm. However, winds will be very breezy and chilly out of the northwest at 10-20MPH. Gusts over 25MPH will be likely. Feels-like temperatures will stay in the upper-20s and low-30s for a chilly end to the week.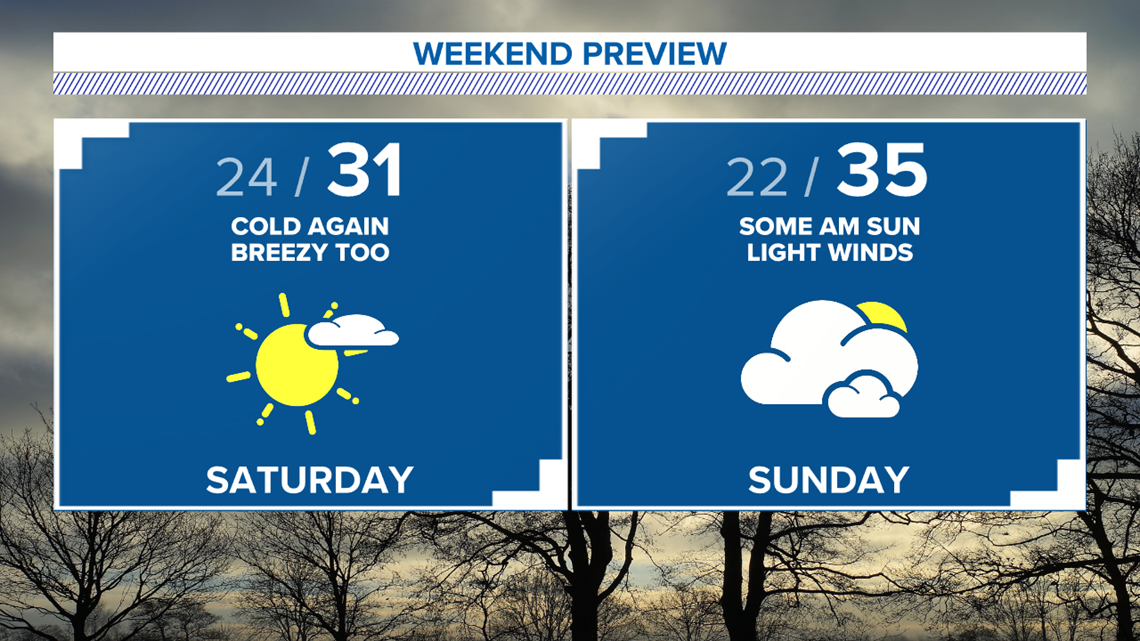 COLD WEEKEND: As a dry cold front passes Friday into Saturday that brings those gusty winds, the colder air tracks in for the weekend. This is really the last instigator of the colder, more active pattern change we've been waiting for the last few weeks. Mostly sunny skies dominate Saturday, but high temperatures struggle to leave the low-30s. Winds gust to 25-30MPH once again, keeping wind chills in the upper-teens and low-20s. A few more clouds move in for a mostly cloudy Sunday with morning lows in the low-20s. The winds calm down a bit, but high temperatures still Sunday reach only the mid-30s.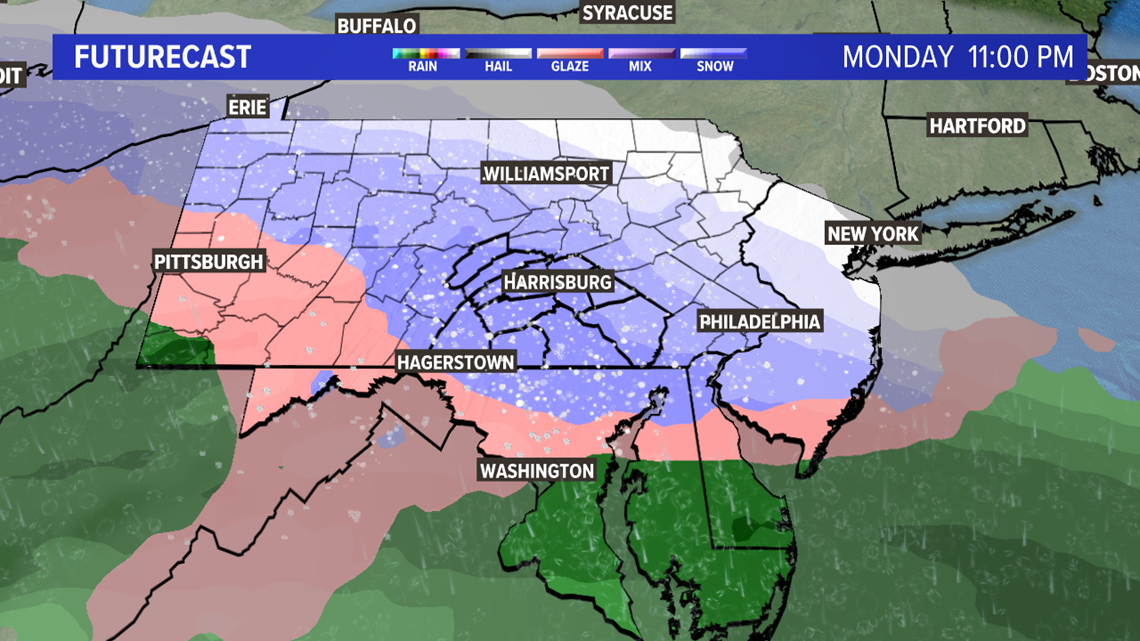 NEXT WEEK SNOW?: We're closely monitoring the chance of a minor winter storm Monday and into Tuesday. Current guidance suggests snow moves in Monday afternoon and lasts into Tuesday. Temperature, as always will be key in how much mixing we see, so stay tuned for updates. Just keep this on your radar for now. High temperatures stay in the 30s all week long and we're watching for snow again next Thursday as well. The more active pattern is here!
Stay Weather Smart with FOX43 all week long!
-Chief Meteorologist Bradon Long