SUNSHINE FINALLY RETURNS
Showers will move in this evening ahead of a cold front. They will continue, scattered through the area until around midnight or so. I only expect a trace up to .25" at most in spots.  Winds will pick up out of the south anywhere from 10 to 15 mph with gust to 25mph. The front pushes through later tonight. The air mass behind the front is still mild, and with the clouds, lows will only drop to the upper 40s to low 50s.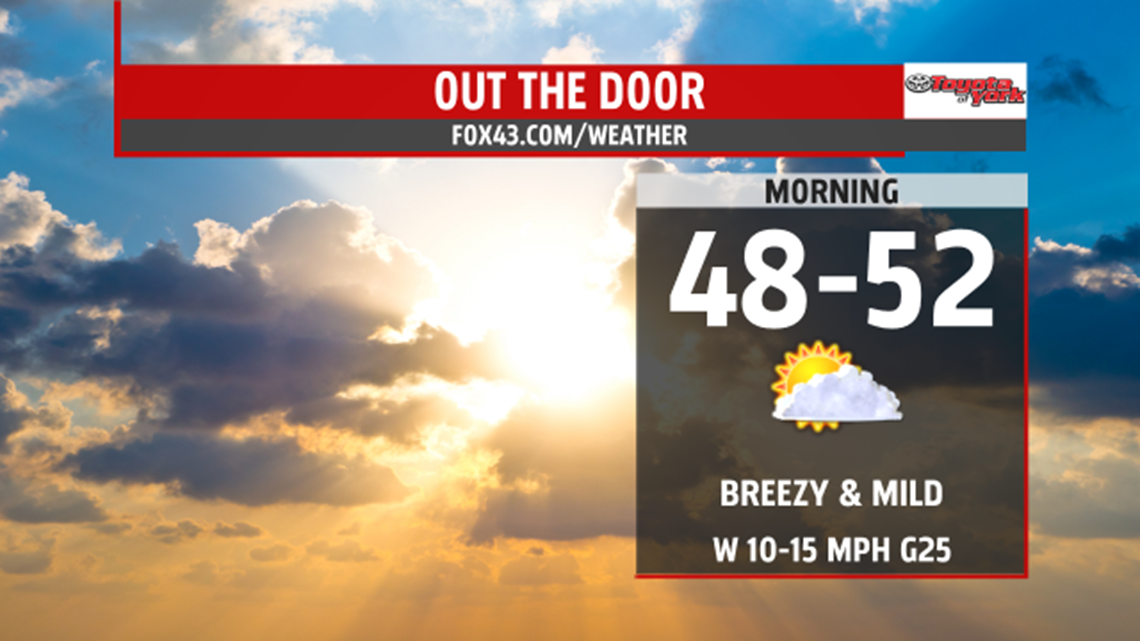 Tomorrow, with the sun breaking through the clouds, we'll see temps jump early to the mid 50s. Actual high temps will likely be just after midnight. Winds remain breezy through the late afternoon out of the west about 10 to 20mph. High pressure builds in tomorrow night bringing mostly clear skies and calmer winds. Fog will also return for Wednesday morning. Lows will be a bit cooler in the upper 30s but with more sunshine, highs will again climb to the mid and upper 50s.