SHORT WEEK:  It's a short work week for most, but it looks pretty active.  Today, we start with clouds quickly increasing by mid-morning.  Temps start out in the lower to middle 20s with lots of frost.  We'll warm today to the upper 30s.  Showers will slip in later in the afternoon and evening, with another batch overnight as we hold in the mid to upper 30s.  Expect drizzle and fog as well.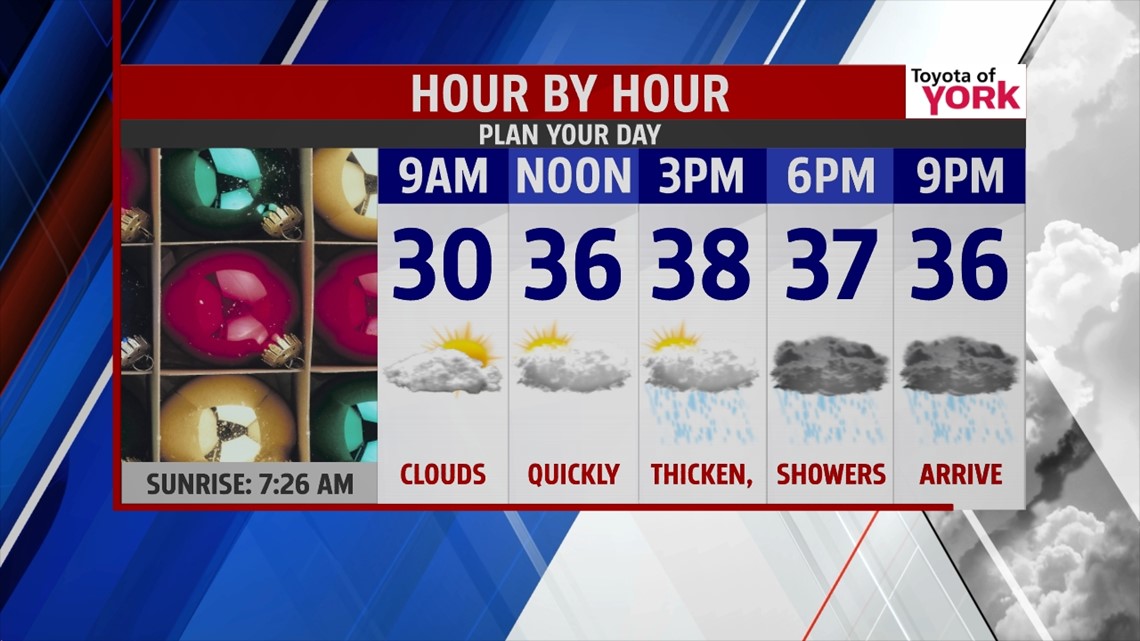 Tuesday, expect some early showers, with scattered rain later in the day possible.  Highs bump up as warmer air nudges north.  Expect highs in the upper 40s under cloudy skies.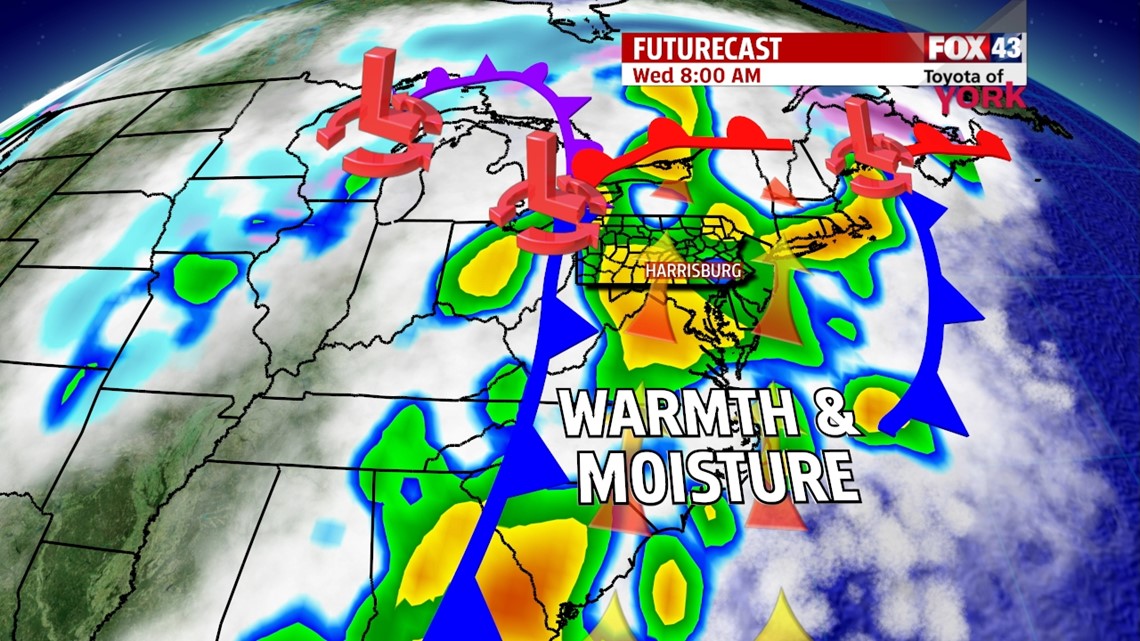 WET INTO CHRISTMAS:  Christmas Eve will be a warm and wet day along the eastern seaboard.  Locally, temps will rise through the evening into the upper 50s to near 60°.  The showers arrive through the day, with the heaviest falling into the evening and overnight hours as Santa makes his way across the state.  We could see a good soaking of 1" or more with a few rumbles possible too!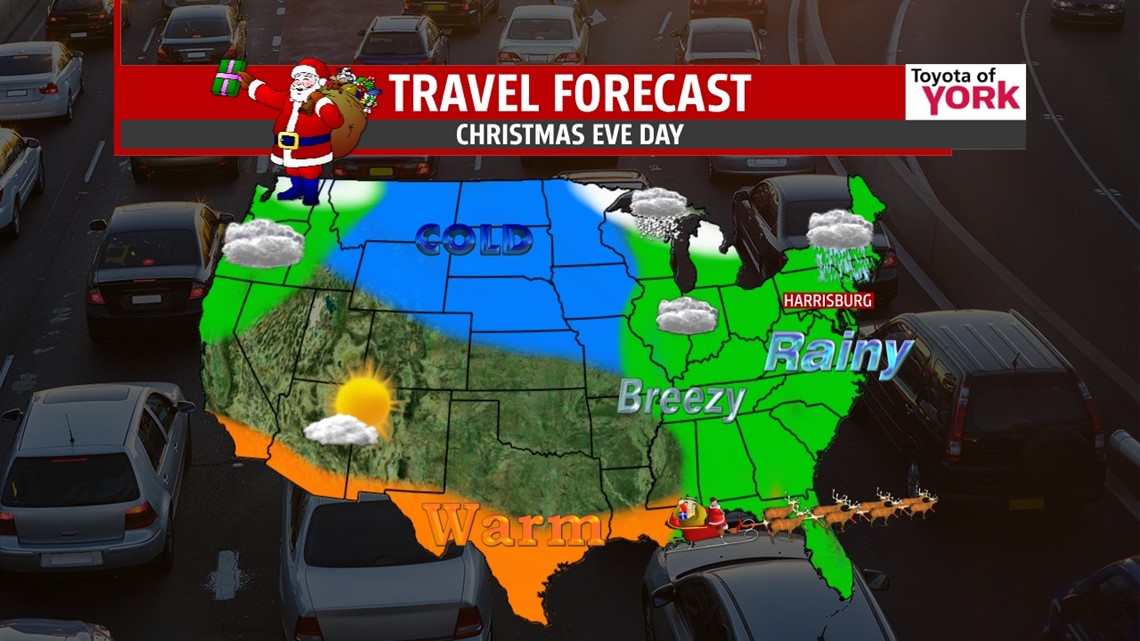 Rain should clear by daybreak on Christmas day with slowly clearing skies.  The winds ramp up out of the west, so it's a breezy day as cooler air tries to slip in.  Highs will make it to the middle 40s, making for a mild Christmas Day.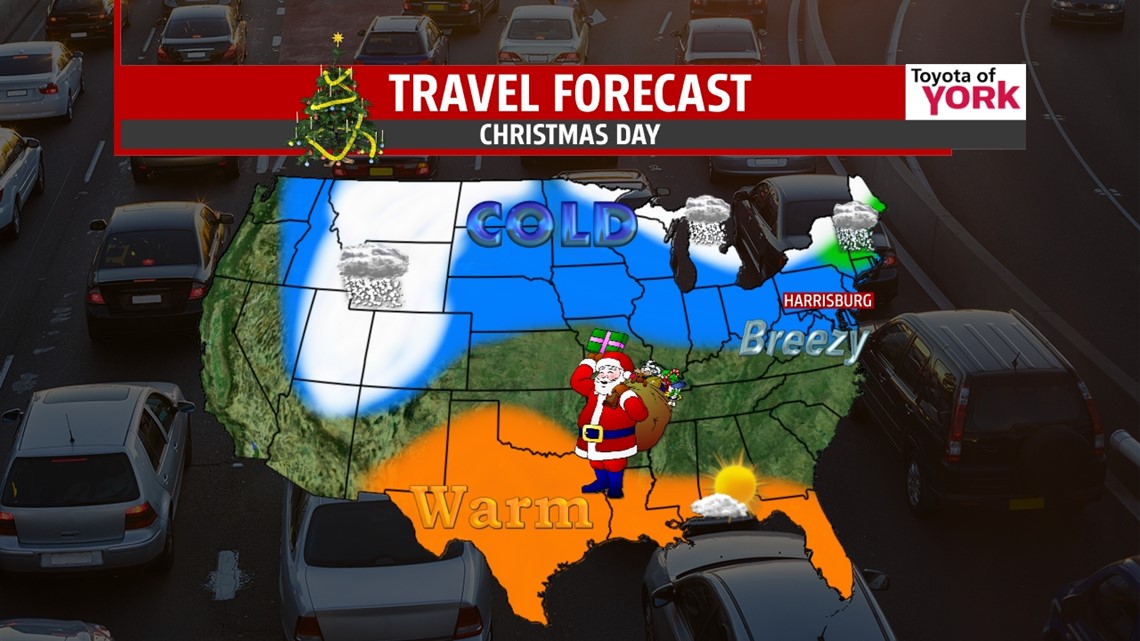 WEEKEND:  Friday, we hold in the middle 40s as skies break for the return of sunshine!  Saturday, we're near 50° with some clouds returning.  Sunday, we'll see mostly cloudy skies and the chance for some showers again with highs nearing 40°.
Make it a magnificent Monday folks!
"Christmas, my child, is love in action. Every time we love, every time we give, it's Christmas." – Dale Evans Rogers