A SOGGY START TO THE HOLIDAY
An area of low pressure brings light to moderate rain tonight into the late morning hours. Lows will be seasonal in the mid 60s. Showers will taper by afternoon. Clouds may be difficult to scour out and will hang on much of the day but late in the afternoon we may see peaks of sunshine.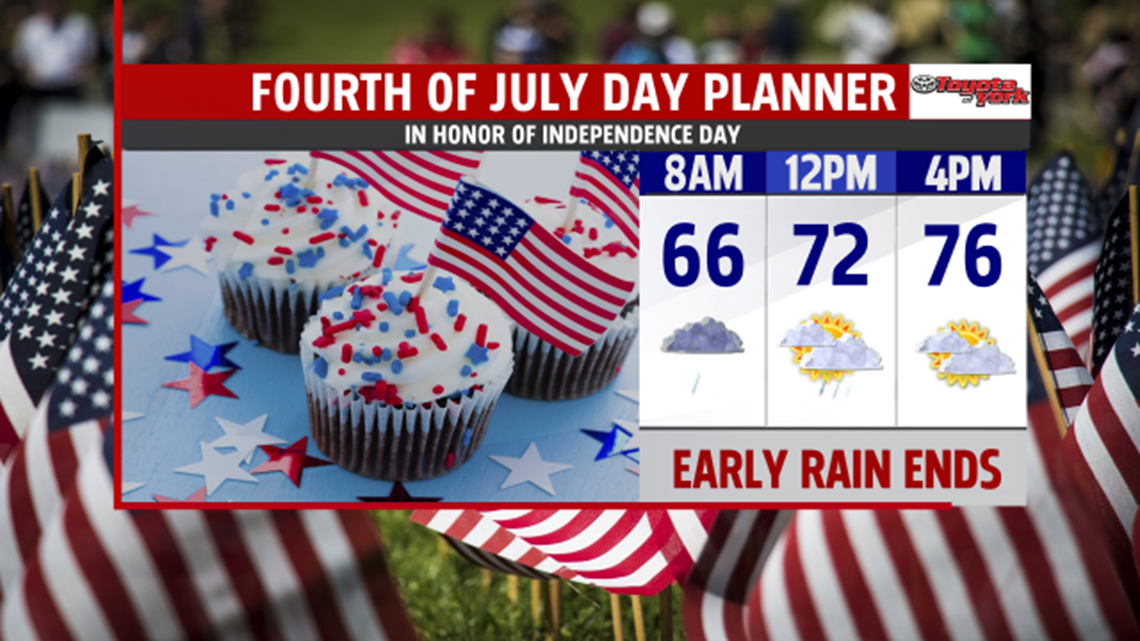 Outdoor activities look best later in the day and evening. The morning run, however, may be wet! Highs will be very cool in the low 70s, well below the average of 85. We do a complete flip to more sunshine, warmer and more humid end to the Fourth of July weekend. Temperatures will jump 10 degrees too.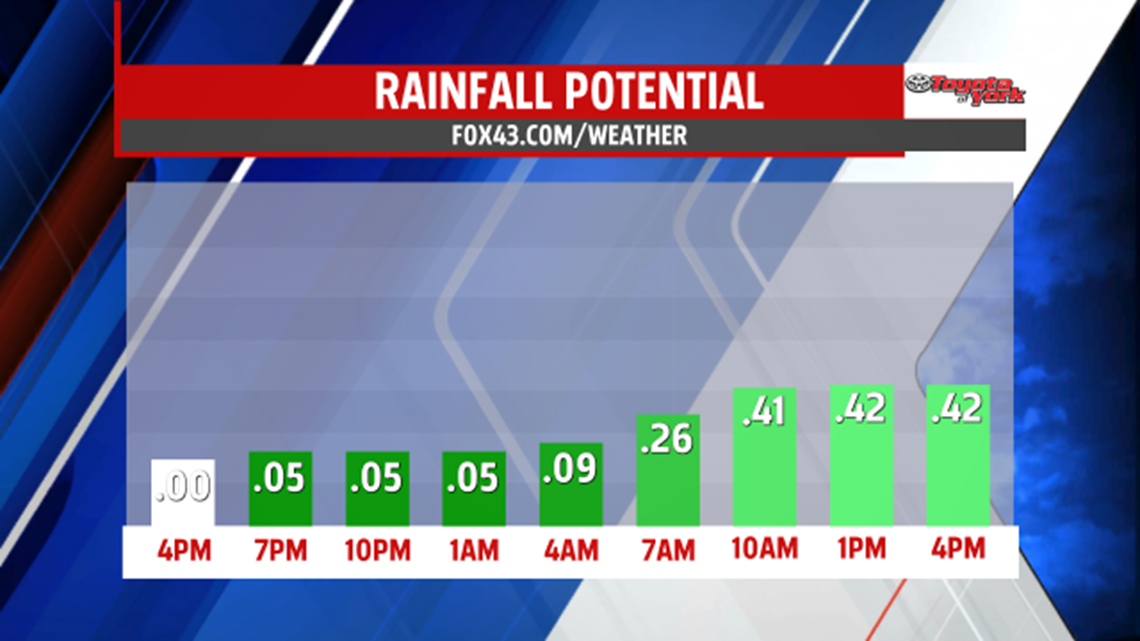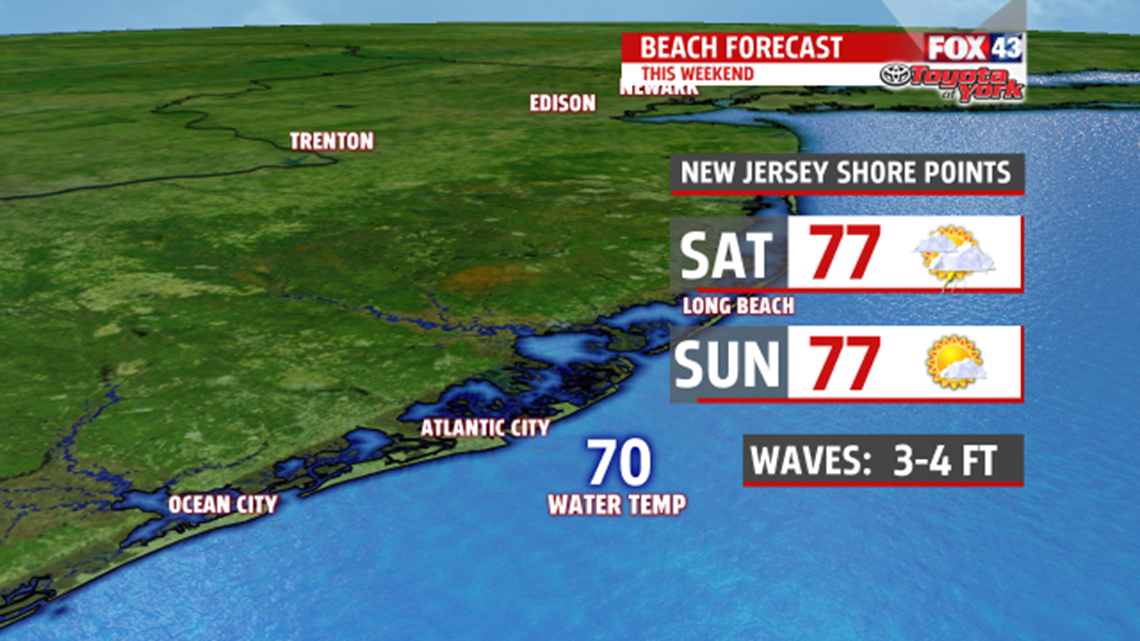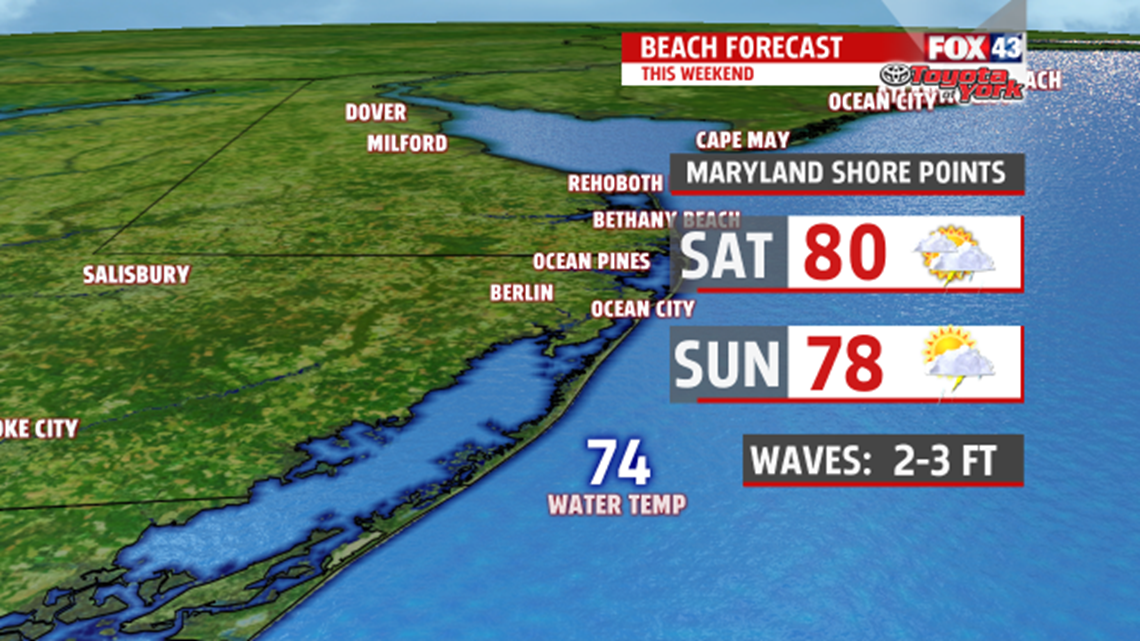 Have a great Fourth with family and friends!