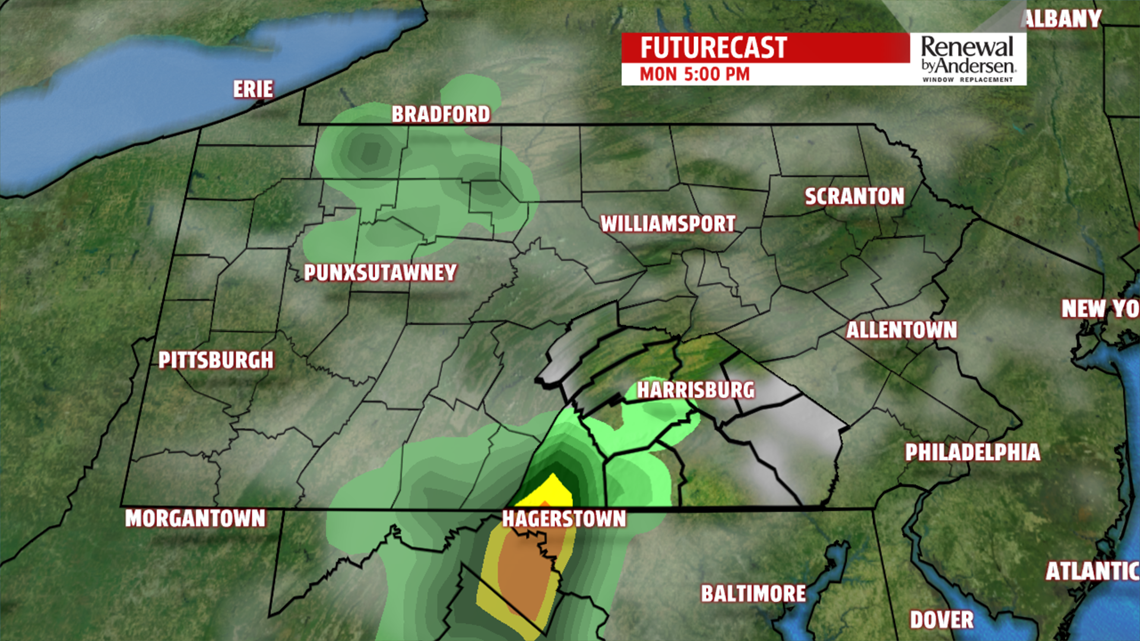 MONDAY THUNDERSTORM: Much of Monday is quiet. A few showers in the morning fade away under mostly cloudy skies. Lows start in the mid-50s with highs in the upper-70s. A late afternoon thunderstorm is possible, but the chance is low. The main threat would be brief heavy rain and wind. Skies remain mostly cloudy into the evening.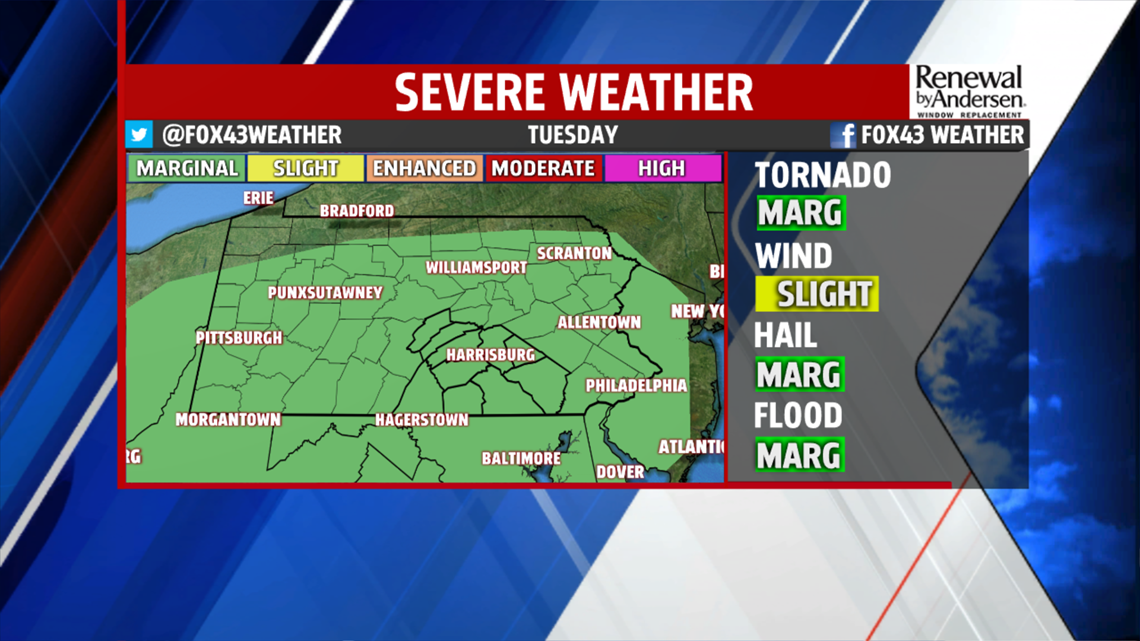 SEVERE POSSIBLE TUESDAY: The Storm Prediction Center currently has Central PA in a MARGINAL risk for severe weather Tuesday. On a scale of 1-to-5, we're at a 1, our lowest threat level. A few afternoon thunderstorms are likely as highs reach the mid-80s. The threat for heavy rain and gusty wind is low, but it is a possibility. Stay tuned for updates as we get closer to time.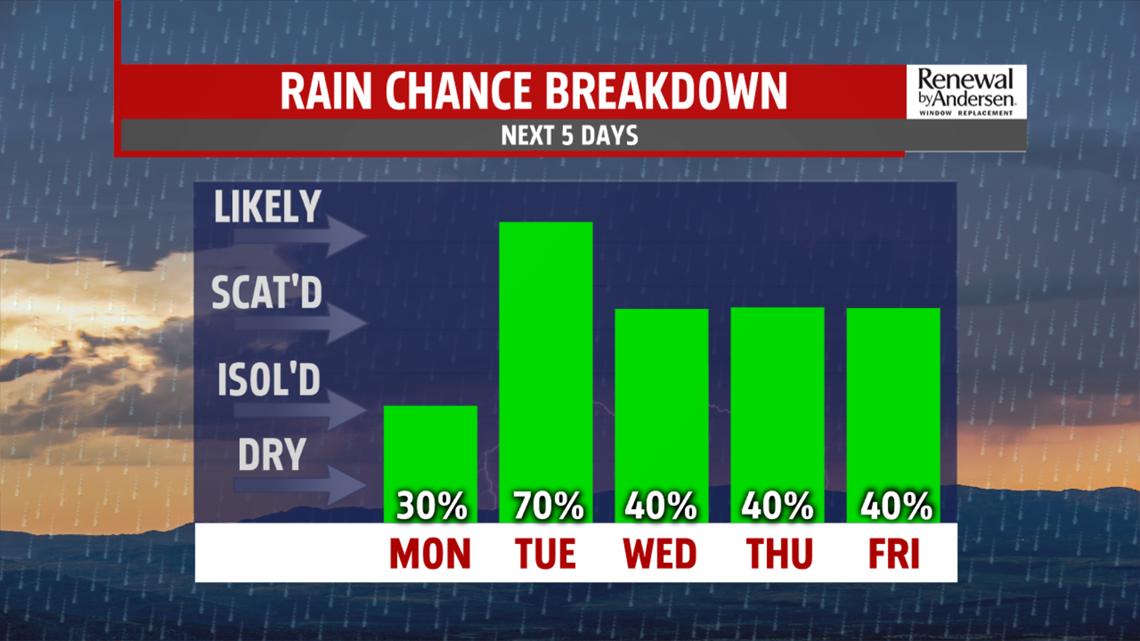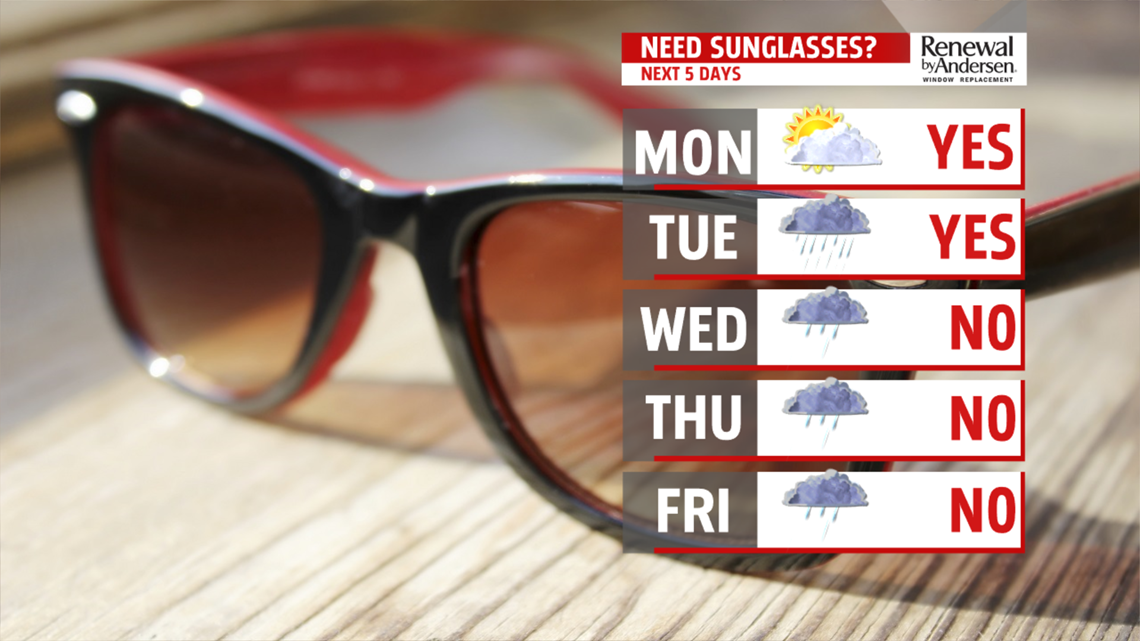 CLOUDY AND DREARY: Good news – temperatures will remain in the mid-70s for most of the week. Bad news – overcast skies persist with off-and-on light showers possible Wednesday through Saturday. Lows stay near 60 each day. The winds jump up a bit out of the east on Friday with highs closer to the 70-degree mark. Keep the umbrella handy before we finally see a return of sunshine by next Sunday.
-Meteorologist Bradon Long