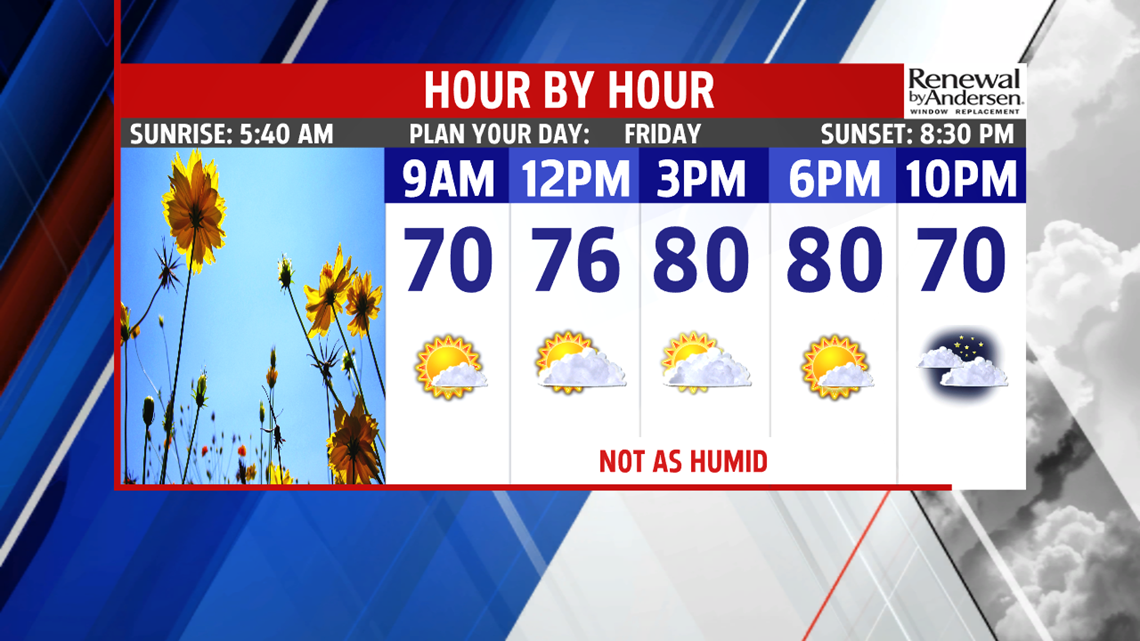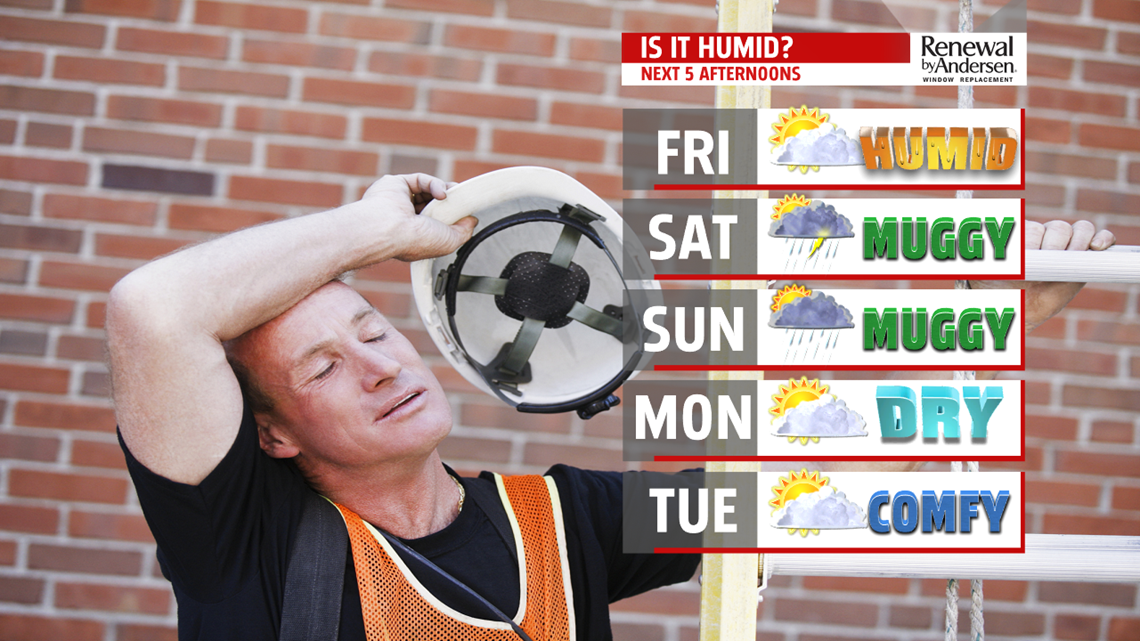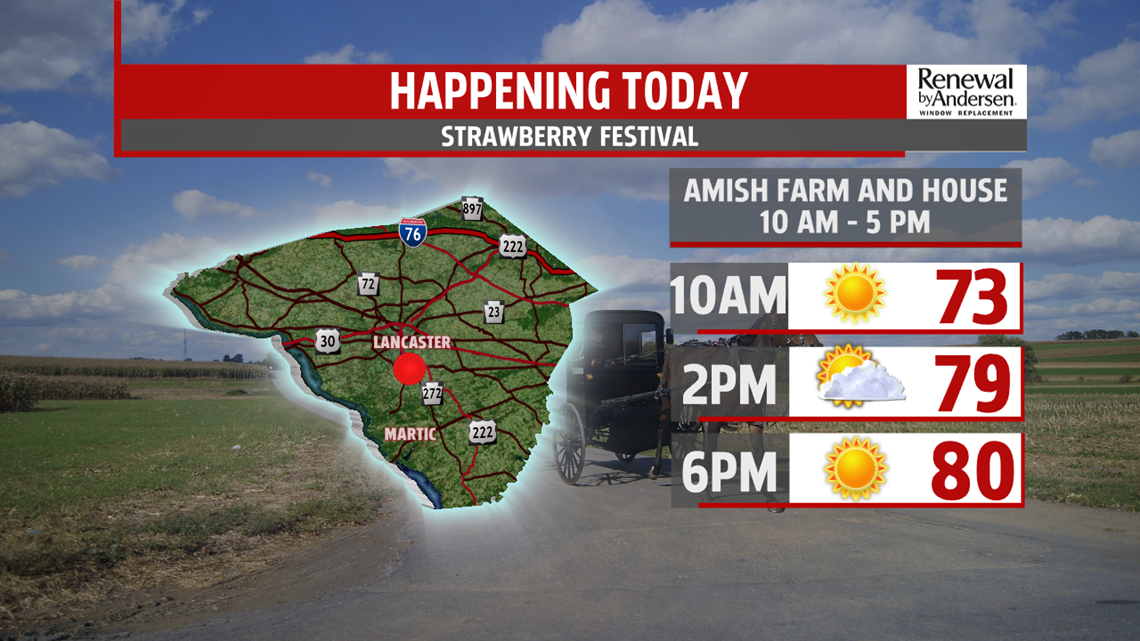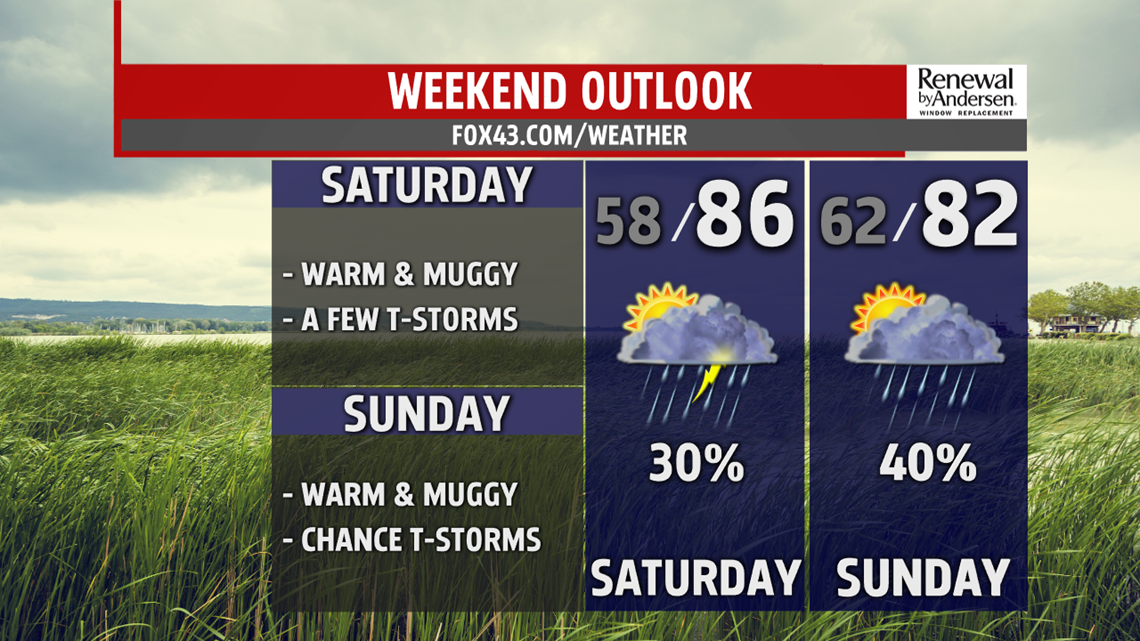 MORE WEEKEND RAIN CHANCES:  The warmth and humidity return for the weekend in addition to shower and thunderstorm chances. The next system, a cold front, brings a return to thunderstorm chances for the late day hours and evening on Saturday. Most of the day is dry with a mixture of sunshine and clouds. Temperatures reach the lower to middle 80s. Sunday brings a better chance for more widespread showers and thunderstorms. Expect more clouds than sunshine. Temperatures are in the upper 70s to lower 80s.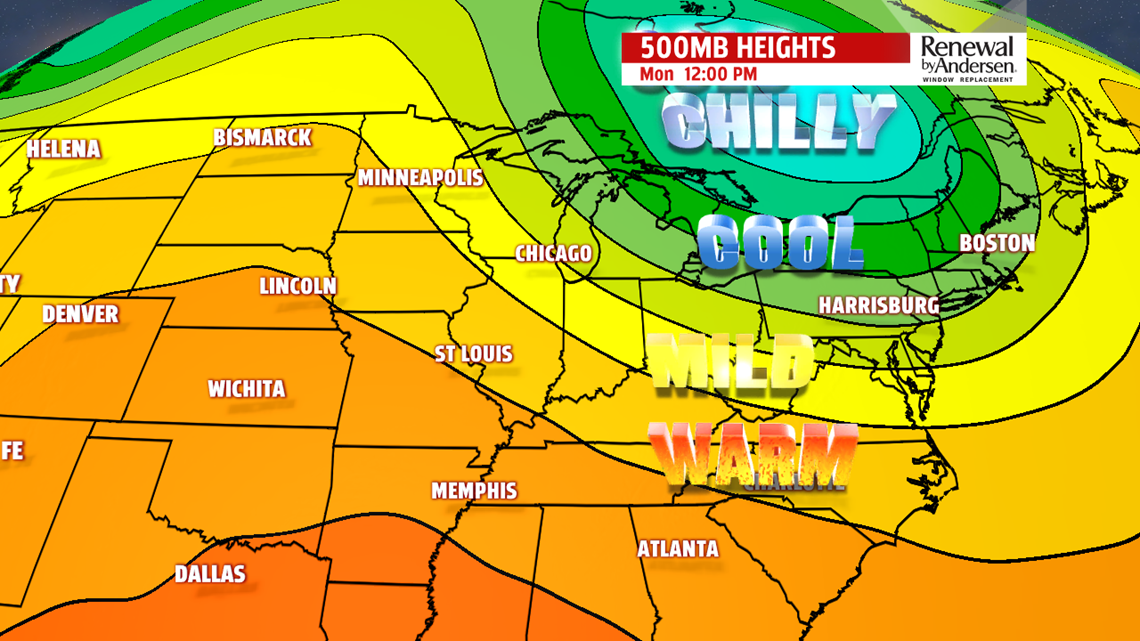 COOL START NEXT WEEK:  Conditions are much quieter early next week. Monday brings sunshine mixed with some clouds. Humidity levels are lower, with afternoon temperatures in the upper 60s to lower 70s. Tuesday remains on the quiet side under partly cloudy skies. Temperatures reach the lower to middle 70s. Wednesday remains quiet with a mixture of sunshine and passing clouds. Temperatures are a bit higher, with readings in the upper 70s to near 80 degrees. The humidity remains in check. Temperatures continue to warm into Thursday. Readings make it into the lower 80s. There's a return to the chance for showers and thunderstorms. The humidity increases a bit too.
Stay Weather Smart with FOX43! Have a great weekend!