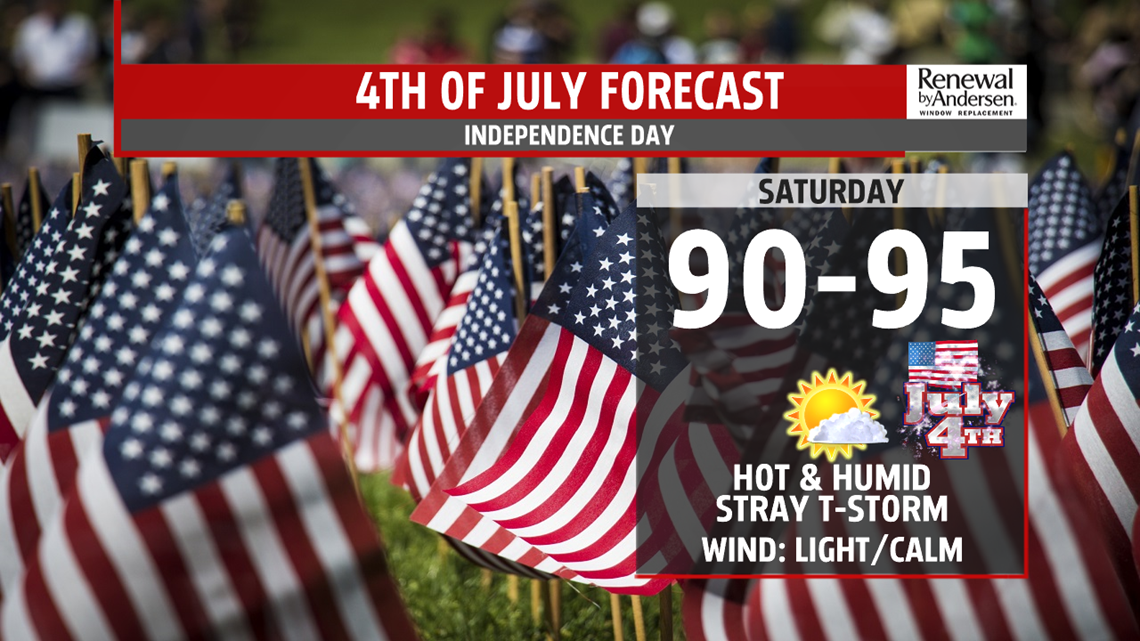 HARRISBURG, Pa. — 4TH OF JULY 4CAST: Friday gave us a taste of the heat and humidity that is going to stick around for the next week or so. Temperatures soared into the mid to upper 90s with some spots close to 100 degrees! While Saturday won't be quite as hot, it will still be in the 90s and humidity will create heat index concerns. While being outside for the day may sound nice, unless you're sitting inside a body of water (pool, beach) you don't want to be outside for long periods of time. The UV Index will be around 9-10 on Saturday and Sunday which means you can burn very easily in a very short period of time. Grab extra sunscreen and make sure you're staying hydrated if you're planning to spend lots of time outdoors.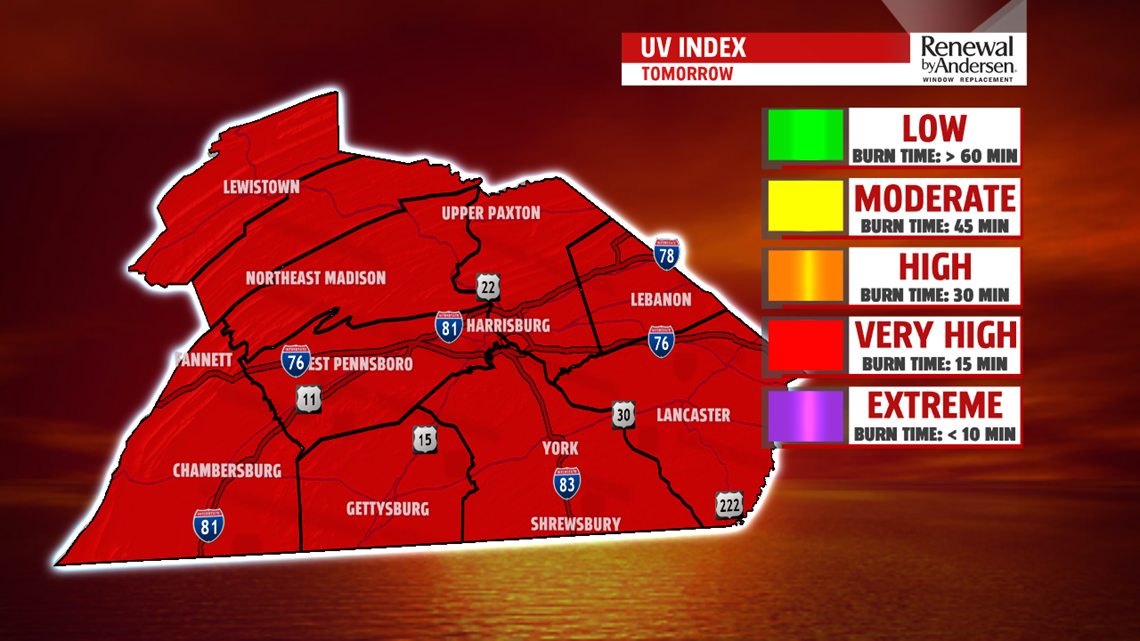 REST OF THE WEEKEND: Sunday will likely be a bit hotter than Saturday and drier as well. The mid to upper levels of the atmosphere will remain very dry, likely limiting any stray shower or storm chance for us to finish off the weekend. Temperatures will get into the mid 90s with heat indices close to 100 degrees on Sunday. Again, it sounds like great pool weather, but make sure you are being safe. Sunscreen is not an option on days when the UV Index is that high, it's just as important as staying hydrated. The heat continues into the start of next week.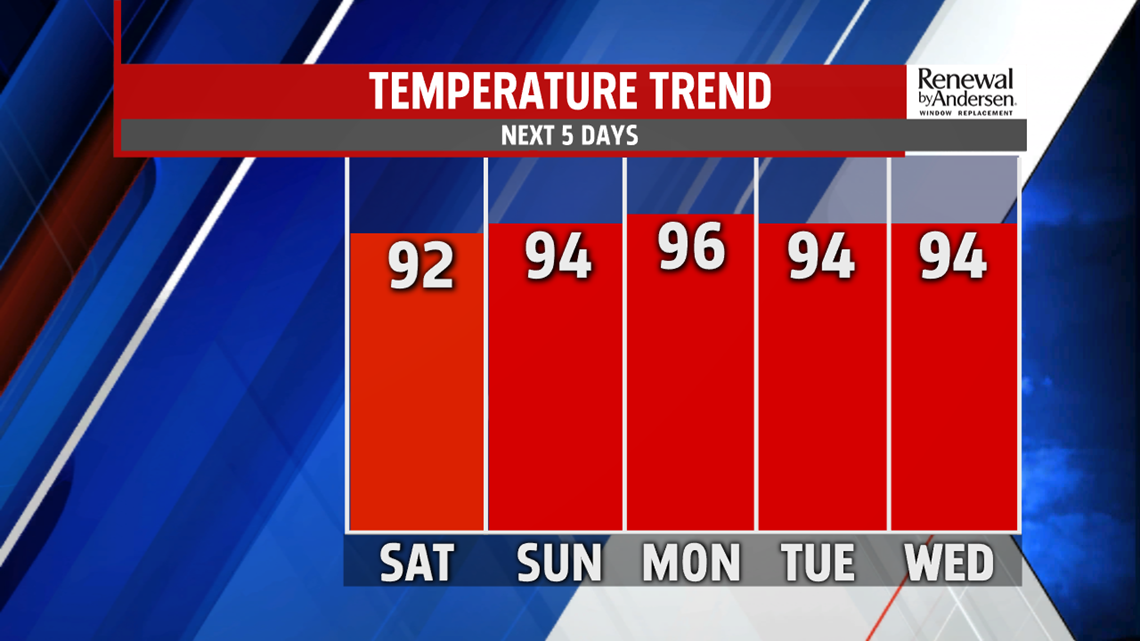 HEAT NOT LETTING UP: Thanks to a powerful ridge building aloft, we will remain mainly dry and hot through most of the coming week. Temperatures will waver around the mid 90s every day with mainly stray thunderstorm chances. Some models are hinting at the ridge starting to break apart towards the end of the week, but this has not been a consistent trend. With a ridge this strong, most fronts get washed out before making it through and so we will struggle to see any relief. Even during the overnight period, temperatures will likely not drop out of the 70s.
Stay "Weather Smart" with the FOX43 Weather Team all week long!
- Meteorologist Jessica Pash