MORE CLOUDS FRIDAY: We'll be keeping an eye on a coastal system that will swing westward tomorrow bringing increased cloud cover and a stray shower chance to finish off the workweek. This system shouldn't bother us much, it will make a close passing and then be off back to sea as we head into the weekend. With some energy aloft and moisture too, we will likely see mostly cloudy skies tomorrow afternoon and into the evening. There will a small stray shower chance, especially across our eastern counties through Friday evening. More sunshine will be likely as we push into the weekend!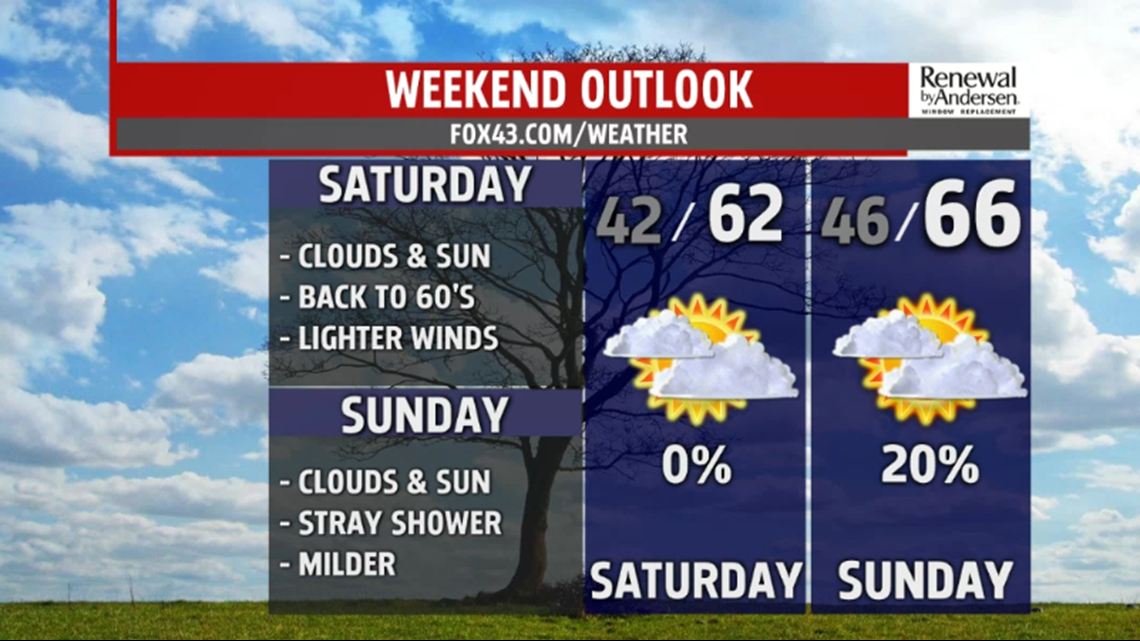 WEEKEND OUTLOOK: The weekend forecast isn't looking like a bad one with temperatures really on the rise and mainly dry conditions! Saturday will likely be the sunnier day of the two, plus temperatures getting up into the low to mid 60s for highs! The sunshine will fade and give way to clouds on Sunday as a cold front approaches out from the west. This front will likely cross through late day, and out ahead of it we could still get up into the mid 60s to close out the weekend. As the front crosses through Sunday evening, it will bring with it a stray shower chance, though most of the area does look to remain dry.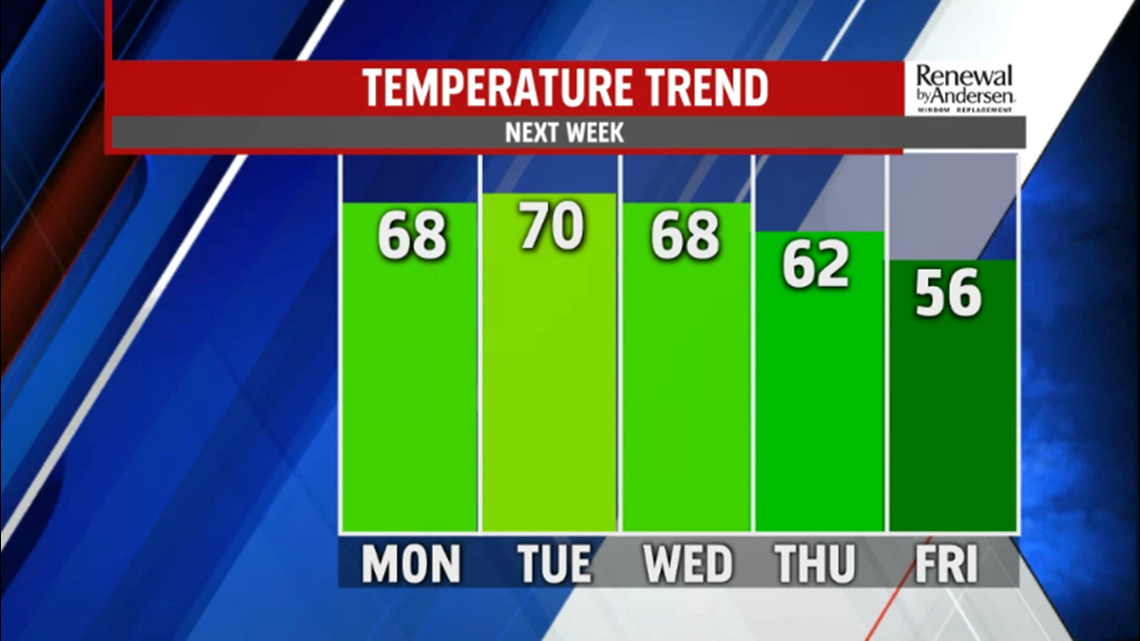 MILD NEXT WEEK: Get ready for some mild air next week! Temperatures for the first half of the coming workweek look to be in the upper 60s and maybe even break into the 70s. Monday is looking like a gorgeous day, although with increased cloud cover and a minor rain chance in the evening. Tuesday and Wednesday have better chances for rain showers and a few thunderstorms. Temperatures will moderate heading into Thursday as a cold front crosses through.
Stay "Weather Smart" with the FOX43 Weather Team all week long!
- Chief Meteorologist MaryEllen Pann