HARRISBURG, Pa. — As hurricane season ramped up in late August and early September, so did the transition from the larger climate pattern of La Niña to El Niño. And yes, they can, and often do, have impacts on our day-to-day weather.
However, even as the effects of the pattern change may be felt in some spots across the globe, here at home, a switch to El Niño is a bit closer to what we remember as 'normal' than many may believe.
The autumn months continue the ramping up of El Niño, which contrary to La Niña, is the warming of sea surface temperature in the Pacific Ocean at the Equator. (La Niña is the opposite, or cooler, temperatures.)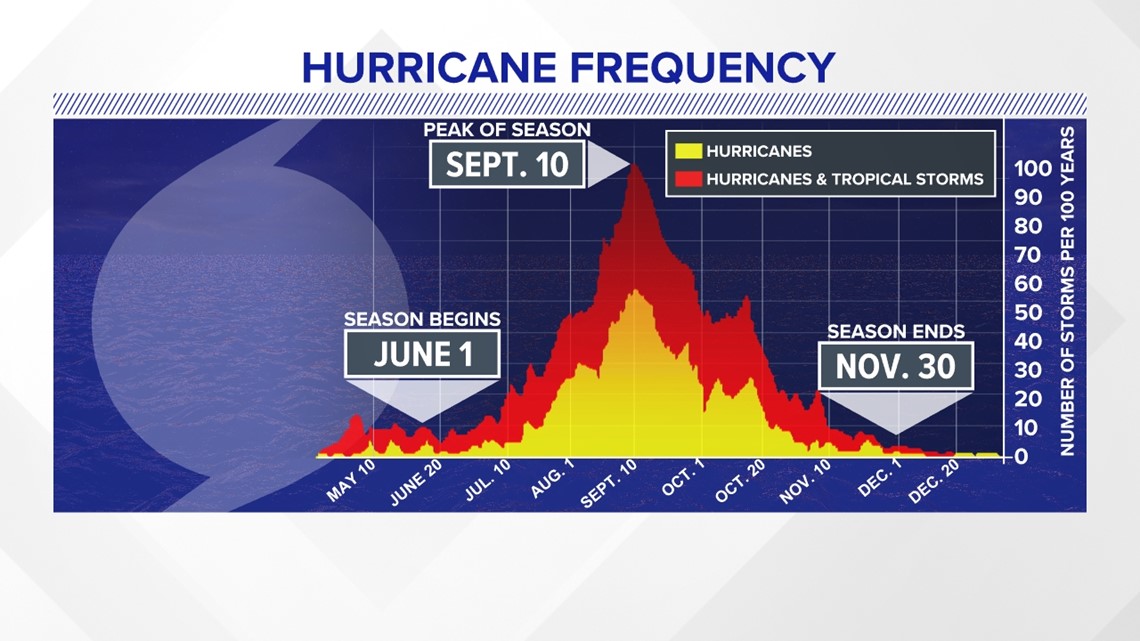 The return of El Niño generally means less activity along the East Coast for hurricane season, which in the latest prediction from the National Hurricane Center, remains forecasted to be a slightly below-average season for named storms.
While the peak season continues through early October, the increased number of named storms in August and early September only served to catch up to that original below-average forecast of 6-11 hurricanes and 14-21 named storms in total.
Back at home, El Niño generally means slightly drier than average conditions. However, its full swing won't likely be felt in September, October or November.
'Normal' rainfall takes us from 3.63" of rain in September to just under 3" of rain by November, which will likely be fairly close to the totals for these months in 2023.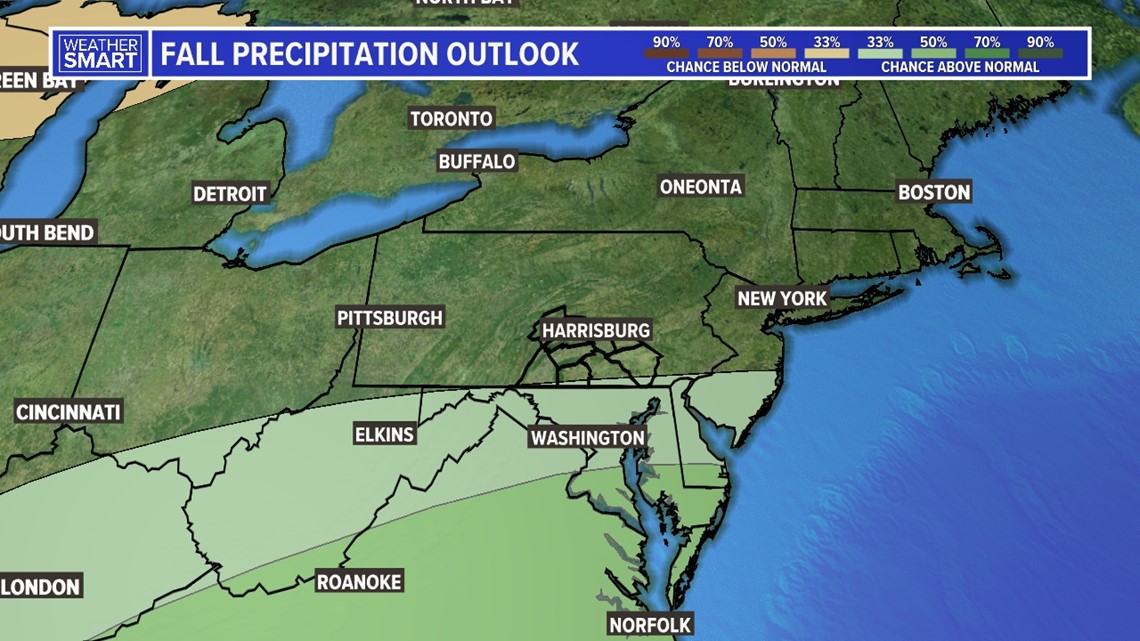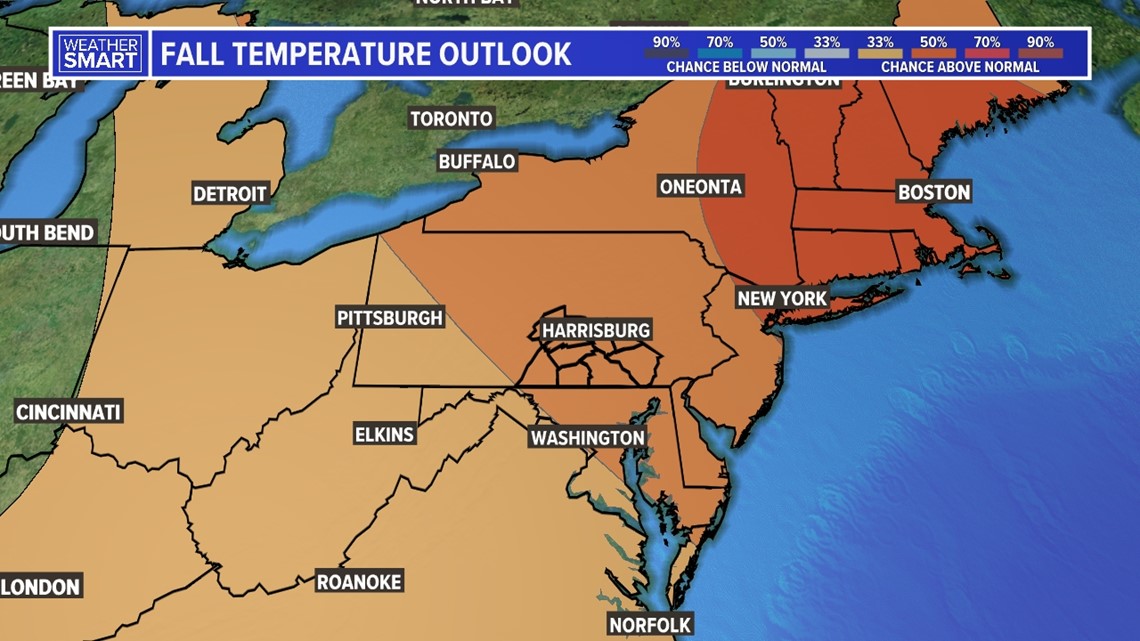 Temperature-wise, the autumn months are expected to be just slightly above average, though not by much at all. Our average temperatures take us from an average high temperature of 82° on September 1 to near 70° by the end of the month heading into October. The bigger swing generally felt with average highs in the upper-40s after Thanksgiving.
The most interesting note for the shifting climate pattern occurs not in the Autumn months, but in winter. The last true El Niño winter occurred between December 2015 through February 2016.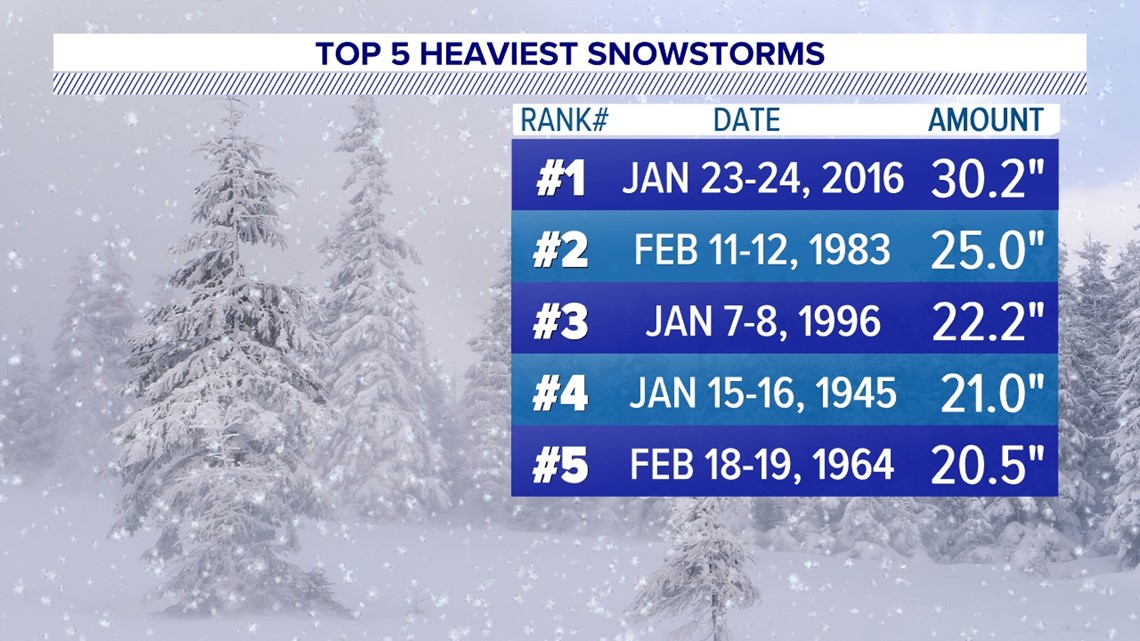 That winter gave us a record-breaking snowstorm, when 30" fell between January 22-23 at Harrisburg International Airport and broke the one-day record snowfall total of all time, with 26.4" of snow in the 24-hour period of January 23rd. Stay tuned!