HARRISBURG, Pa. — It's time for another Weather Rewind, where we look back at this week's past weather, with a twist.
There's a different kind of twist into this week's weather rewind!
The numbers are in, and 18 weather and climate events exceeded $1 billion worth of damage in the U.S. in 2022.
Coming in at number one, Hurricane Ian made landfall as a powerful Category 4 hurricane near Cayo Costa, Florida, at the end of September.
An intense storm surge, torrential rain and 150-mile per hour winds brought $112.9 billion in damages.
In the number two spot, drought and heat wave conditions in the central and western portions of the nation brought a collective $22.2 billion in damages.
The extreme heat caused more than 100 deaths across Arizona, California, Texas, Oregon and Nevada. Drought conditions brought heavy crop losses and added insult to injury for the already-hurting wheat price.
In June, a Midwest derecho carved a path of wind damage from Michigan, to Illinois and Indiana, and then to Ohio. Thousands of trees were downed, and the high winds caused damage to many homes, businesses, vehicles and infrastructure—all totaling about $3.2 billion.
Although not ranked because the numbers aren't in just yet, the late-December winter storm and cold wave in the east deserves a mention.
You'll recall a historic winter storm and arctic cold front froze most of the nation the week before Christmas. Buffalo, New York was one of the areas hit hardest. Continuous snow squalls brought record-breaking snow amounts and near-hurricane force winds.
These are all part of a growing trend of more frequent and more costly disasters in the U.S.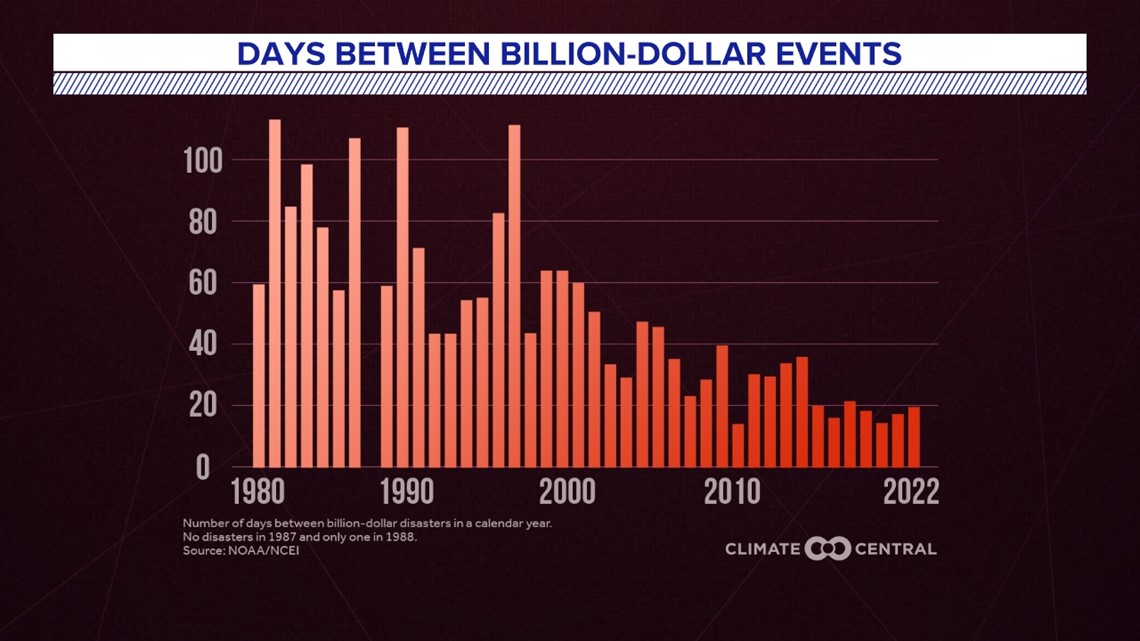 In total, the 18 events cost about $165 billion in damage across the nation.
This put 2022 in the number three spot for both total damage and number of billion-dollar disasters. This is part of an increase in both frequency and cost over the last several decades.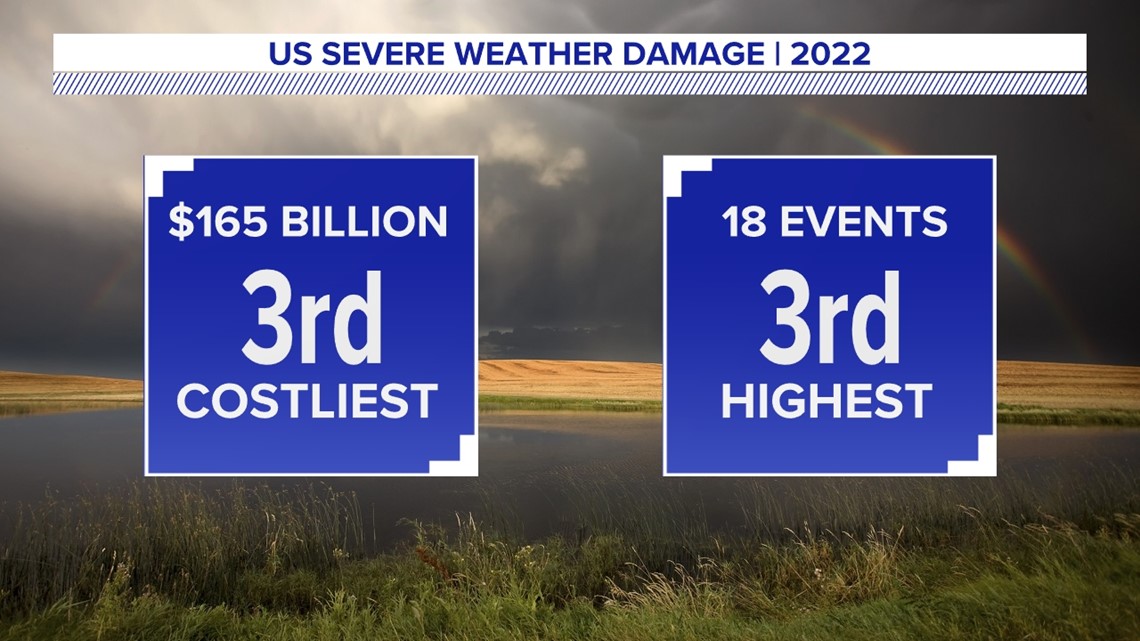 While building more expensive things in harm's way certainly contributes, climate change bears the brunt of the blame.
2022 was the 18th warmest year on record in the U.S. and the sixth warmest globally, continuing a decades-long pattern of warming.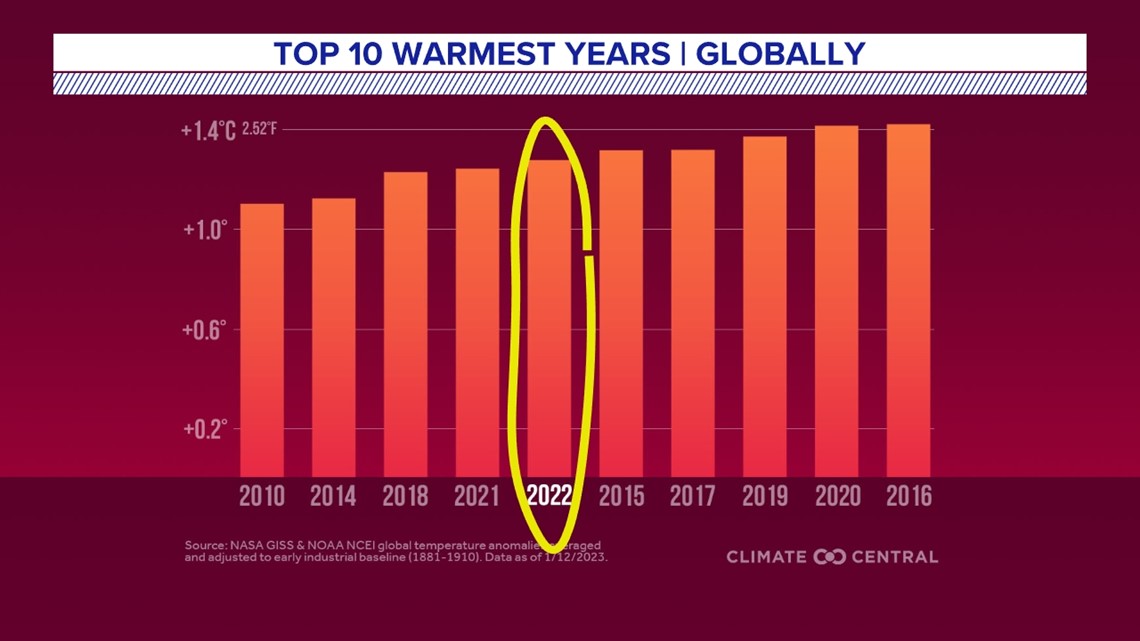 Many locations have warmed more than 2 degrees Fahrenheit over the past 30 years.
How do we stack up locally?
In 2022, Harrisburg was 4% drier than normal and 0.8 degrees warmer than normal, a bit behind many locations throughout the nation.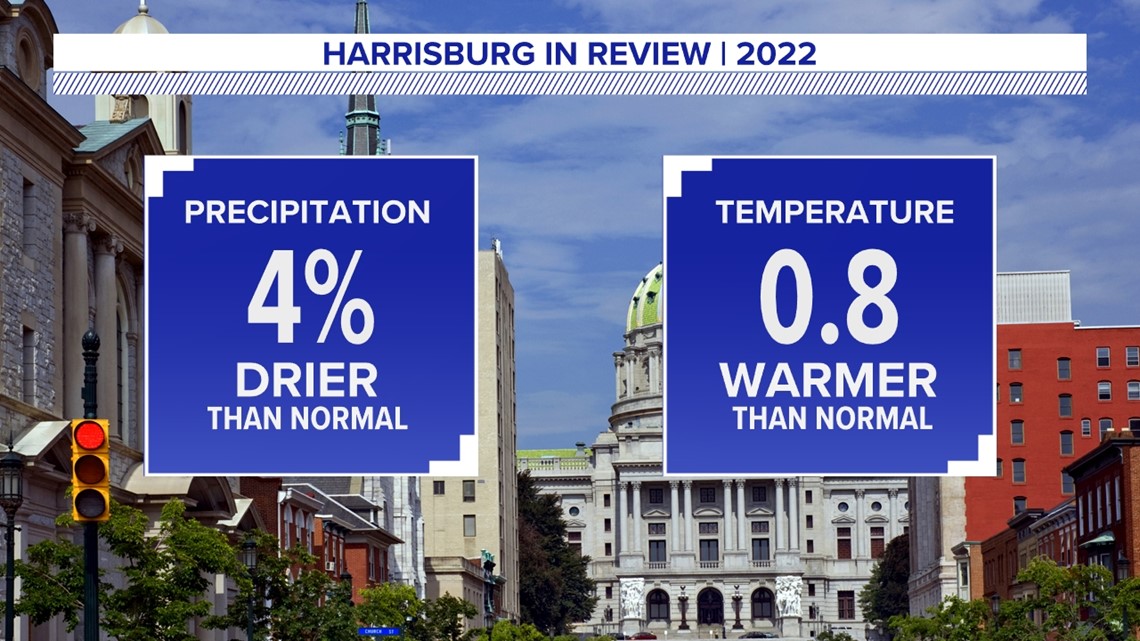 We've heard it time and time again, but to put a dent in this, greenhouse gas emissions need to start dropping.
Global emissions in 2022 are estimated to be 1% higher than 2021, and 1.5% higher in the U.S. compared to 2022.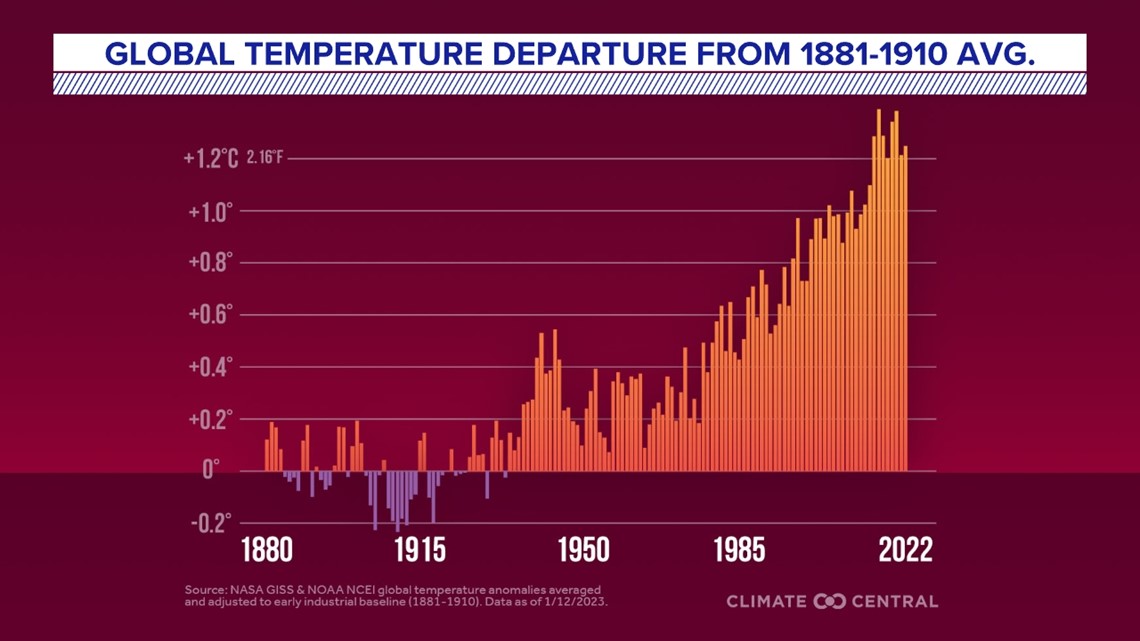 Stay tuned for the "whys" behind the weather wonders that capture our attention each week.