CALIFORNIA, USA — It's Friday, and that means it's time for another Weather Rewind, where we look back at some of this week's wildest weather—with a twist!
This week, we must talk about the severe flooding in northern California and its cause: the atmospheric river.
Last weekend, flooding from the weather phenomenon caused severe damage—washing out roads, leaving cars submerged and generating mudslides.
It caused sinkholes outside the Oakland Zoo, where officials say it will take another one to two weeks to reopen.
Thousands lost power, and damaged infrastructure prompted evacuations and rescues.
An atmospheric river is actually a very common occurrence along the West Coast, but it usually isn't this intense or destructive.
So, what are these atmospheric rivers?
Imagine a river in the sky that transports water vapor from the tropics.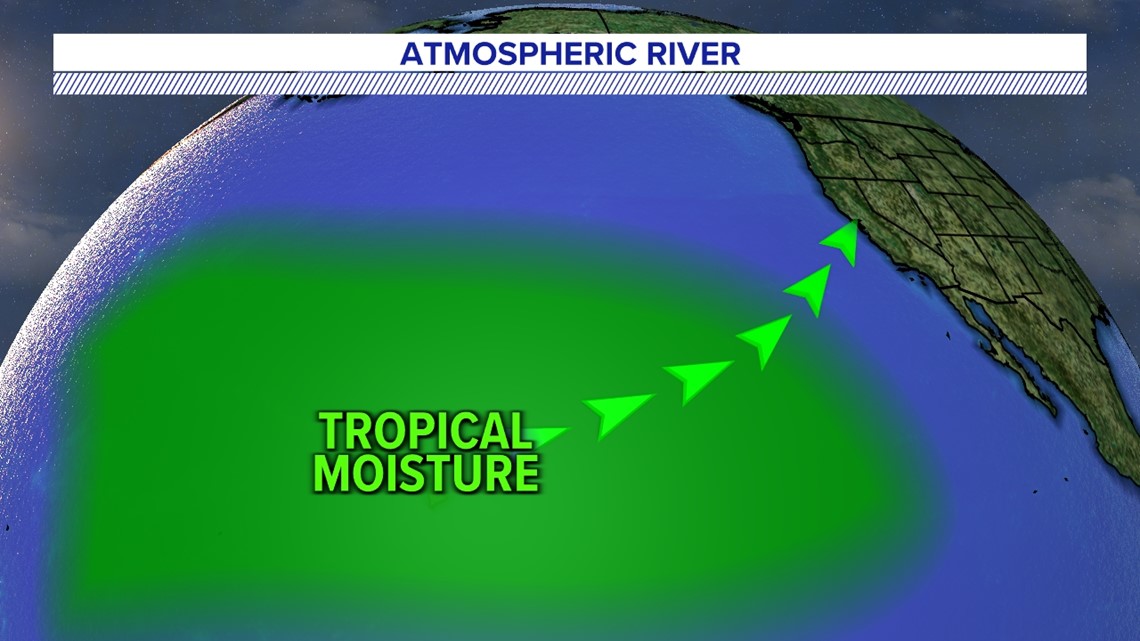 These rivers of water vapor move with the weather, and they can carry amounts of water vapor similar to the average flow of water at the mouth of the Mississippi river.
When they make landfall, they often release this water vapor in the form of rain or snow—or both!
Atmospheric rivers come in many shapes and sizes.
In fact, they often help produce beneficial rain and snow that's crucial to the water supply.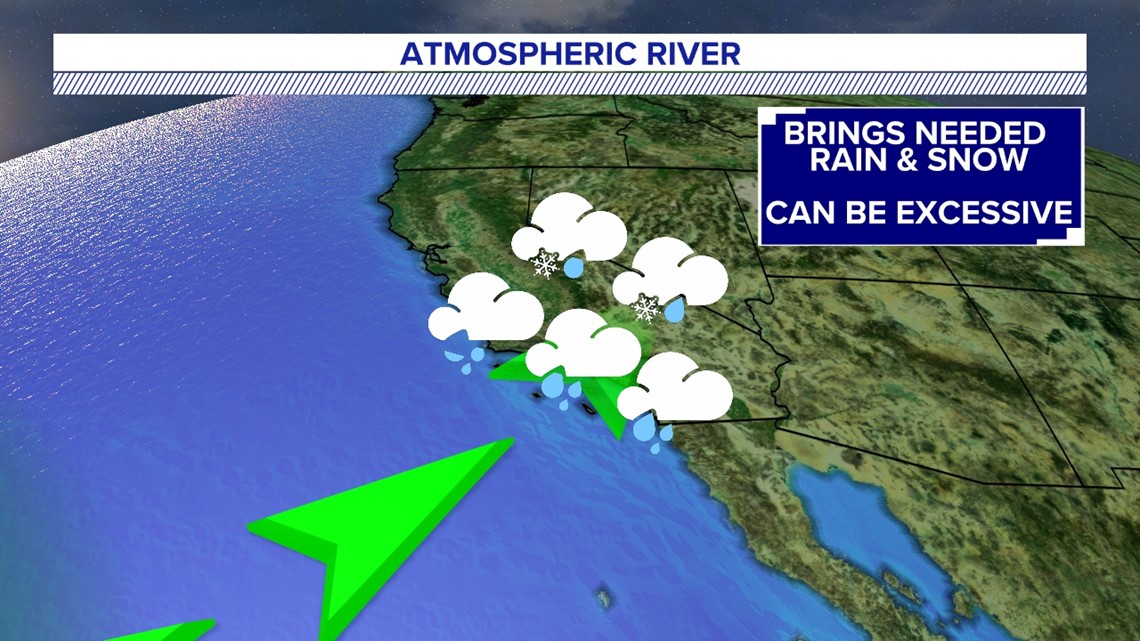 However, like the one this past weekend, they can sometimes bring catastrophic damage.
Some of the strongest can carry moisture all the way over from the tropical region of Hawaii!
Stay tuned every Friday for the "whys" behind the weather wonders that catch our eye each week.