PENNSYLVANIA, USA — It's time for another Weather Rewind, where we look back the past week's weather with a twist.
This week, it's back to California again, where more excessive rain fell in locations still recovering from last week's torrential rounds of rain.
Believe it or not, the unsettled weather there allowed for quieter weather here—but why?
More heavy rain prompted flash floods and made conditions worse.
The water collapsed roadways, caused sinkholes and triggered landslides.
Large trees were weakened at the roots, falling on homes and cars.
Beaches were littered with debris after strong winds and heavy surf left sections of the boardwalk in shambles.
So, where is the connection to the quieter weather here?
The answer is in the upper level weather pattern.
Forecasters look at weather features down near the ground to way up high in atmosphere—to the level airplanes fly!
The upper levels give us a "big picture" look at the weather, and you can break it down into a wavy pattern of "troughs" and "ridges."
Troughs are dips in the upper level pattern, and it usually means cooler and unsettled conditions.
Ridges are bulges northward and often mean milder and fairer weather.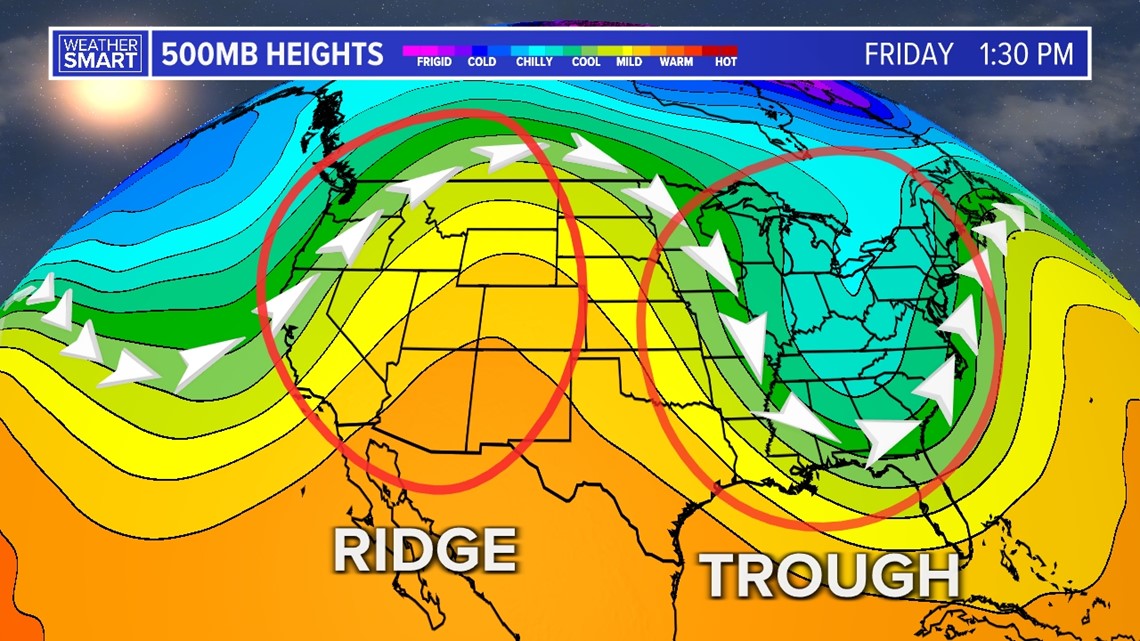 Storm systems tend to track where the temperature change is greatest and lines up with jet streams.
Since these troughs and ridges move with our weather makers, our weather conditions change!
That's why most of California got a break on Thursday, and why we're now on the unsettled side to end the week.
But we'll be flipping the script by early next week!
Another trough brings more unsettled weather to the west and flooding potential, while we're on the drier and milder side on Monday.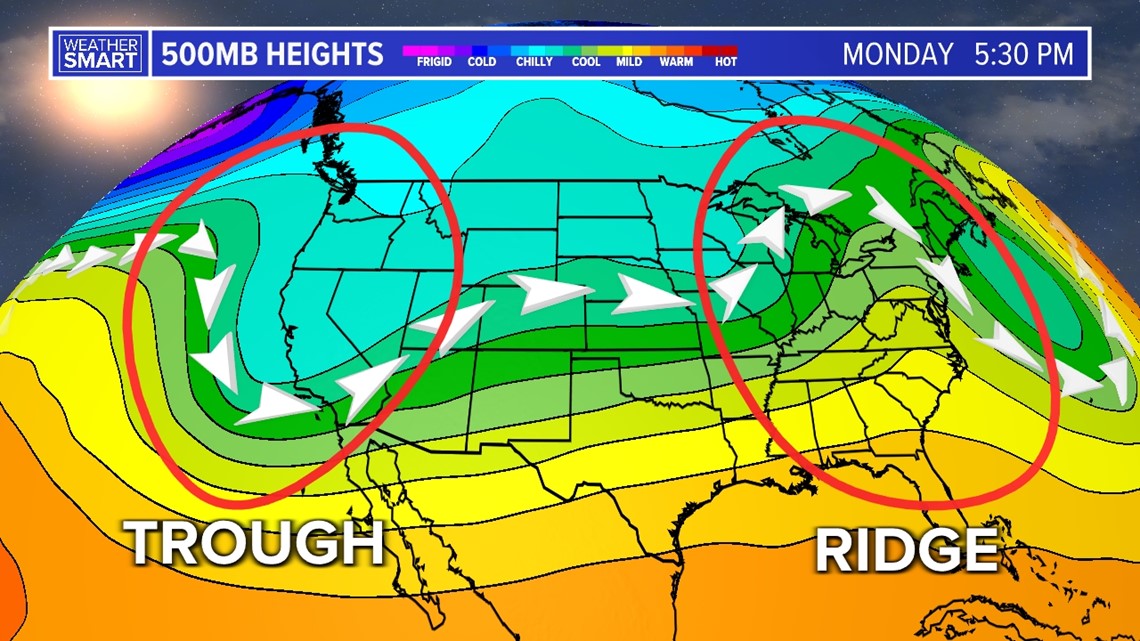 Even though the west and east coasts often have opposing weather patterns, there are always exceptions!
We'll talk about those in time, when they happen!
Stay tuned every Friday for the "whys" behind the weather wonders that grab our attention each week.