PENNSYLVANIA, USA — While Meteorological Summer began June 1st with our first 90° day of 2023, our overall transition from El Niño to La Niña may make us still technically above our 30-year average in temperature and precipitation, but lower than the last few years.
Summer 2023 will be a transition time between those two atmospheric phenomena. So, while we transition between the two ends of the extremes, the time spent in between will give us normal or average, conditions.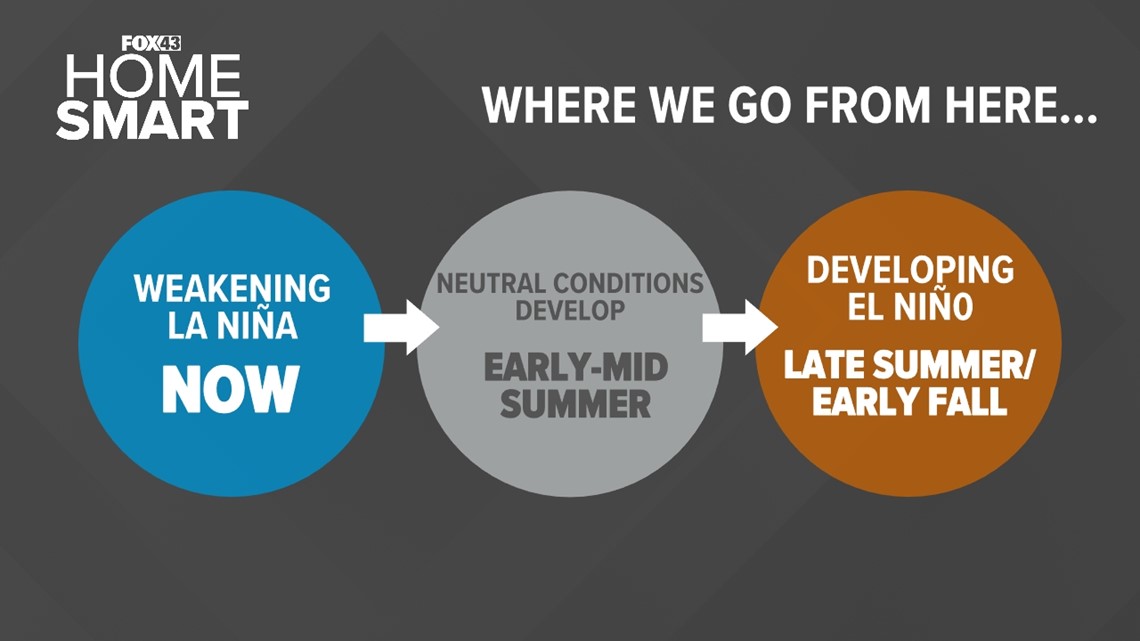 La Niña occurs when water along the Equator in the Pacific Ocean is cooler than average at the surface. That influences the North American weather pattern, often giving us warmer temperatures and above average precipitation. We've been in La Niña for the last three years, a much longer amount of time than normal as well.
When you look at our number of 90° days in that pattern, we've averaged 33 of them since 2020 when La Niña began. Our average is in the low-20s since 1970.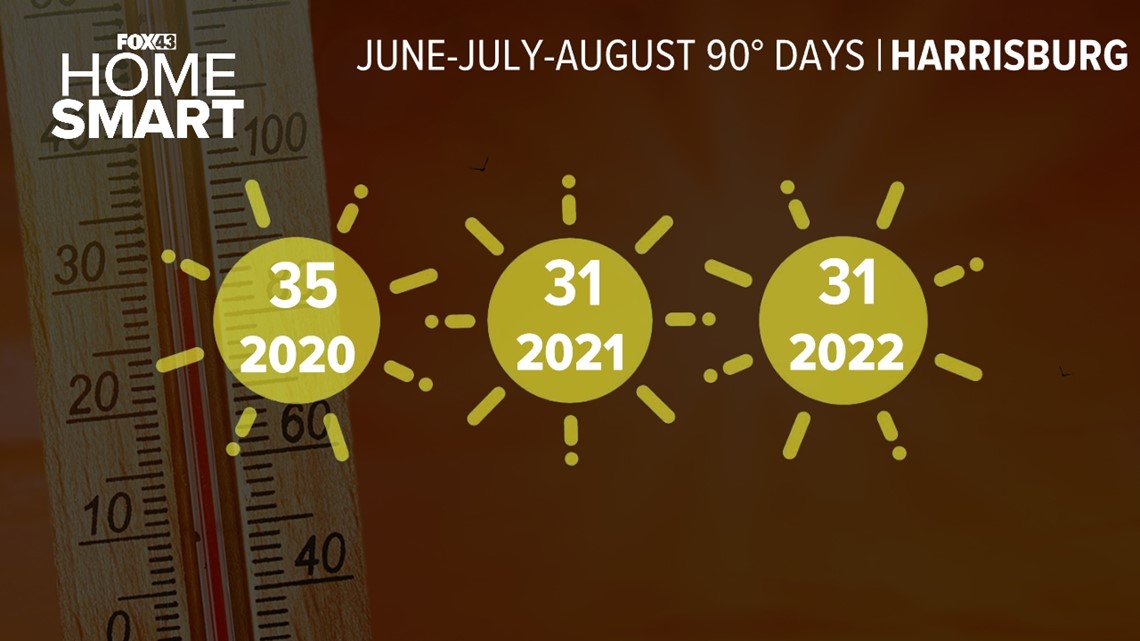 So, while the Climate Prediction Center is projecting warmer than average temperatures for our region this summer, we still should be cooler than the last three of 2020, 2021 and 2022. It's all about perspective!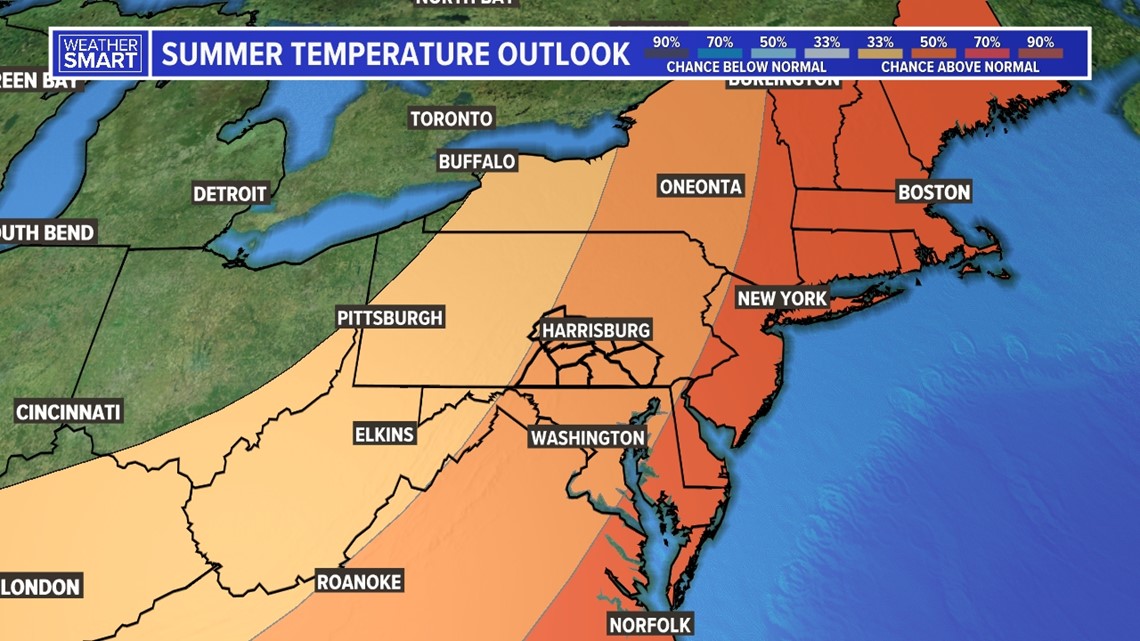 You can think of precipitation in the same manner. While the Climate Prediction Center projects above average rainfall amounts for the Summer, we still should again come in below what we have for the past three yeas. Again, all about perspective.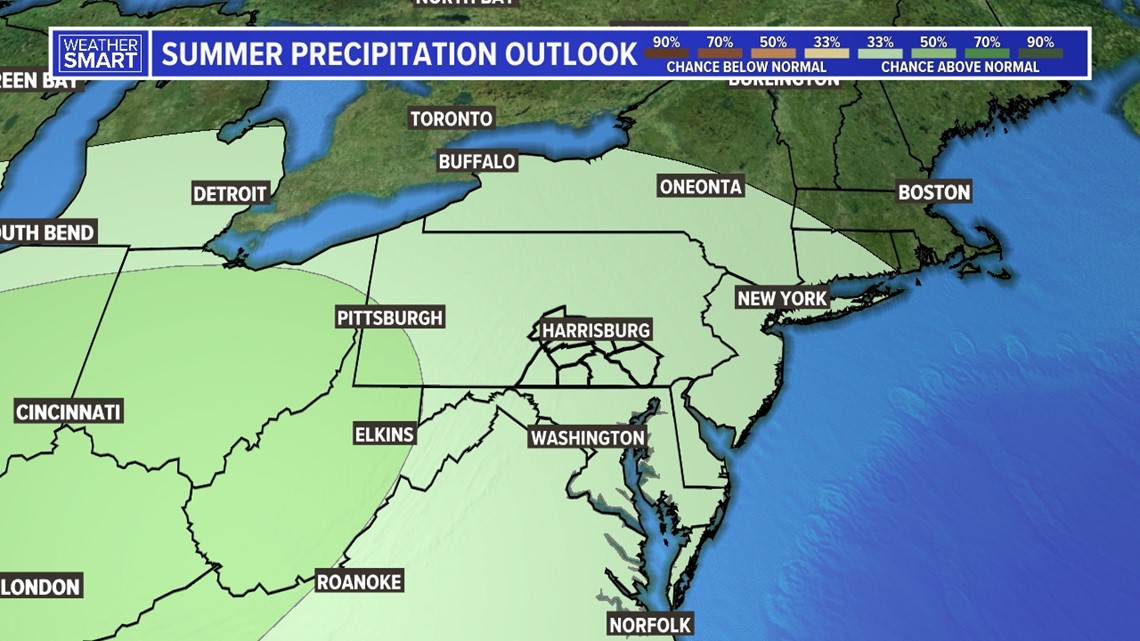 So, close-to-normal averages take us to between 3.5"-4" of rain each month and average high temperatures in the mid-80s through August. We'll have our 90° days, but they'll be balanced out. Much of the first week of June found highs in the upper-70s and low-80s in fact!
Stay Weather Smart with the FOX43 Weather Team all week long!
-Chief Meteorologist Bradon Long