HERSHEY, Pa. — Hershey Bears great Willie Marshall died Friday at the age of 91.
Marshall played parts of seven seasons with Hershey from 1956-63, ranking sixth all-time in scoring for the Bears with 570 points (226g, 344a) in 439 career games.
He remains the AHL's all-time leader in games played (1,205), goals (523), assists (852), and points (1,375). Marshall ranks second in league history with 119 career playoff points over 112 postseason games.
Marshall won three Calder Cups in his career, two with Hershey (1958, 1959) and one with the Pittsburgh Hornets (1955).
"We mourn the loss of Willie Marshall, one of the Hershey Bears' and the American Hockey League's finest citizens," said Bears Vice President of Hockey Operations Bryan Helmer.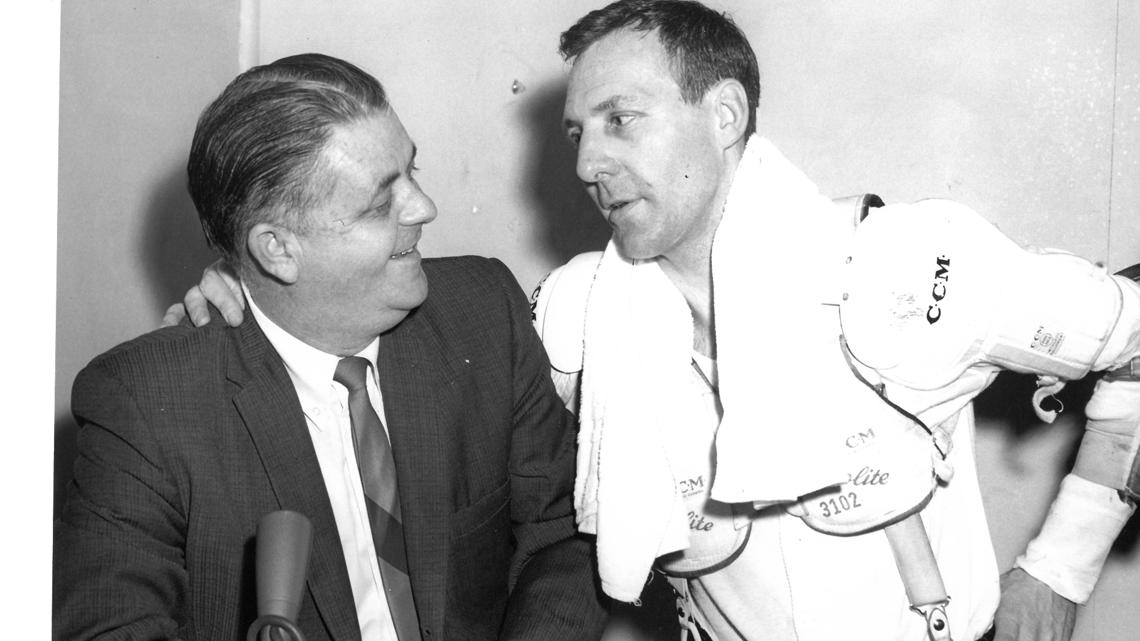 "Willie left an indelible mark on our franchise's history. He was a champion, a leader, and a first-class person whose contributions to the league and game of hockey were immeasurable. Our thoughts are with Willie's family and friends during this difficult time," Helmer said.
Marshall had his number 16 retired by the Bears along with Mitch Lamoureux on Oct. 2, 1999.
In 2004, the AHL honored its career scoring leader with the creation of the Willie Marshall Award, which is now presented annually to the AHL player who scores the most goals each season.
"At a time when there were only six teams in the National Hockey League, Willie Marshall was one of the greatest players not just in the AHL but in the entire sport of hockey," said AHL President and Chief Executive Officer Scott Howson.
"His contributions helped shape the AHL's tradition of excellence that continues to this day. But more importantly, Willie was a devoted family man of character and faith; our deepest condolences go out to his son Will; his daughters Ann, Jane and Joanne; and his entire family," Howson said.
Marshall also played for Rochester, Providence, and Baltimore in the AHL. He spent time with the Toronto Maple Leafs in the NHL.
Marshall will be remembered before Friday's game six of the AHL Eastern Conference between the Bears and Rochester Americans.
A moment of silence will be held before puck drop.
Hershey will also hold a moment of silence for Marshall before the next home game.
You can watch the ceremony before tonight's game on Antenna TV, which is FOX43.2 over the air.
You can also find it on Xfinity Ch. 247 and 1178, Verizon FiOS Ch. 463, Blue Ridge Ephrata Ch. 91, and Blue Ridge Newberry/Duncannon Ch. 88 in the Harrisburg-Lancaster-Lebanon-York area.
The FOX43 broadcast will be simulcast on NBC Sports Washington for fans in the Washington, D.C. area.