They may not be the people who dominate your music playlists or the shows you binge-watch, but these individuals were major influences in politics, business and social causes.
Among them was a diminutive liberal giant of the U.S. Supreme Court; a man who helped define the 1960s civil rights movement and another whose death launched a new one in 2020; and a doctor who tried to sound the alarm on coronavirus for the world before it became a pandemic.
These are some of the newsmakers we lost in 2020.
Alonzo "Lon" T. Adams II, 95; Created the formula for Slim Jim beef jerky sticks.
Hank Adams, 77; One of Indian Country's most prolific thinkers and strategists.
Command Sgt. Maj. Bennie Adkins, 86; Medal of Honor winner for his heroism in carrying soldiers to safety during a 1966 battle in Vietnam.
Phillip Anderson, 96; Nobel Prize-winning physicist who expanded the world's understanding of magnetism and superconductivity.
Bernard Bailyn, 97; Pulitzer Prize-winning historian and educator of lasting influence whose "The Ideological Origins of the American Revolution" transformed how many thought about the country's formation.
Bobbie Batista, 67; Was among the original anchors for CNN Headline News.
Deborah A. Batts, 72; America's first openly gay federal judge. She was set to preside over a trial of California lawyer Michael Avenatti.
Eddie Benton-Banai, 89; Helped found the American Indian Movement partly in response to alleged police brutality against Indigenous people.
Sultan Qaboos bin Said, 79; Overthrew his father in a bloodless 1970 coup and modernized Oman.
Prince Khalifa bin Salman Al Khalifa, 84; One of the world's longest-serving prime ministers who led Bahrain's government for decades and survived the 2011 Arab Spring protests that demanded his ouster over corruption allegations.
George Blake, 98; Former British intelligence officer who worked as a double agent for the Soviet Union and passed some of the most coveted Western secrets to Moscow.
Thomas Edwin Blanton Jr., 82; The last of three one-time Ku Klux Klansmen convicted in a 1963 Alabama church bombing that killed four Black girls.
Bruce Carver Boynton, 83; A civil rights pioneer who inspired the "Freedom Rides."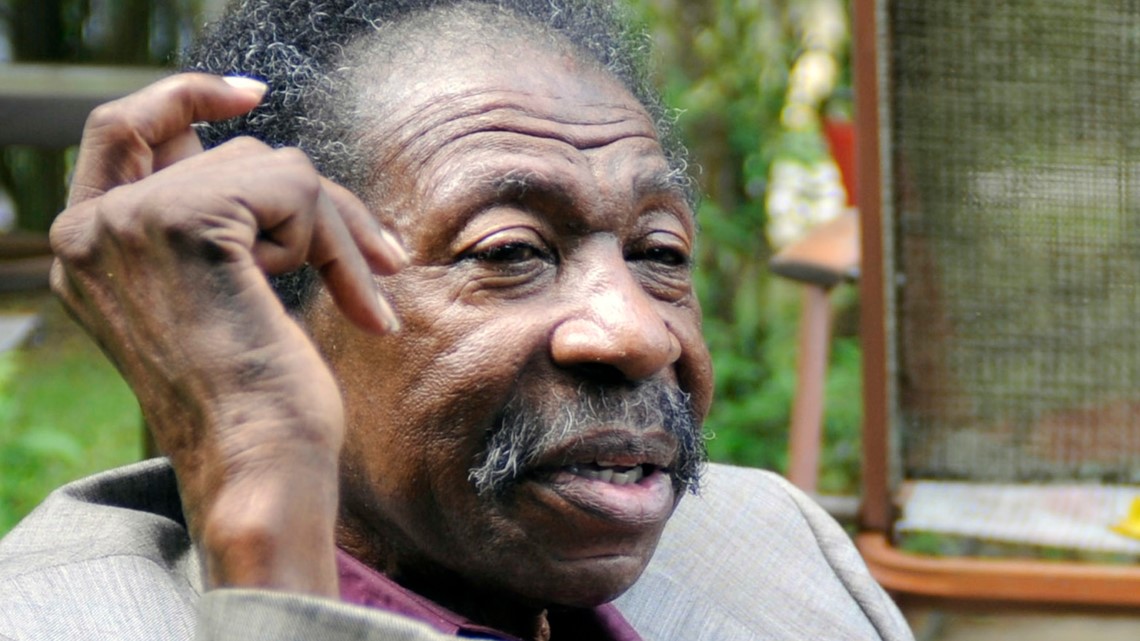 Timothy Ray Brown, 54; Made history as "the Berlin patient," the first person known to be cured of HIV infection. Brown died after a recurrence of the cancer that prompted the treatments which seemed to eliminate the HIV in his body.
Herman Cain, 74; Former presidential candidate and ardent supporter of President Donald Trump, died of complications from the coronavirus.
Cassandra Callender, 22; Was forced by Connecticut courts as a teenager to undergo chemotherapy for cancer.
Pierre Cardin, 98; French fashion designer possessed a wildly inventive artistic sensibility tempered by a stiff dose of business sense.
Frank Carney, 82; Founded Pizza Hut with his brother.
Joe Louis Clark, 82; The baseball bat and bullhorn-wielding principal whose unwavering commitment to his students and uncompromising disciplinary methods inspired the 1989 film "Lean on Me."
Former Sen. Tom Coburn, 72; The Oklahoma Republican was known for railing against federal earmarks.
Bernard Cohen, 86; Lawyer who won a landmark case that led to the U.S. Supreme Court's rejection of all laws forbidding interracial marriage.
Joe Coulombe, 89; Founder of Trader Joe's.
Connie Culp, 57; Recipient of the first partial face transplant in the U.S.
David Dinkins, 93; New York City's first Black mayor.
Shirley Douglas, 86; Impassioned Canadian activist and veteran actress who was mother to actor Kiefer Sutherland and daughter of medicare founder Tommy Douglas.
Hugh Downs, 99; Broadcaster worked on NBC's "Today" and "Tonight" shows, the game show "Concentration," co-hosted the ABC magazine show "20/20" with Barbara Walters and the PBS series "Over Easy" and "Live From Lincoln Center."
Kaing Guek Eav, 77; The Khmer Rouge's chief jailer who admitted overseeing the torture and killings of as many as 16,000 Cambodians while running the regime's most notorious prison.
Alfred Thomas Farrar, 99; Former Tuskegee Airman.
Charlotte Figi, 13; Girl with rare form of epilepsy whose recovery inspired the name of a medical marijuana oil that drew families of children with similar health problems to Colorado for treatment.
George Floyd, 46; Black man who died while in custody of Minneapolis police. Video of officer kneeling on Floyd's neck before his death sparked nationwide protests.
William H. Gates II, 94; Lawyer and philanthropist best known as the father of Microsoft co-founder Bill Gates.
Ruth Bader Ginsburg, 87; Supreme Court Associate Justice was towering women's rights champion, the unquestioned leader of the court's liberal wing and became something of a rock star to her admirers.
Milton Glaser, 91; Groundbreaking graphic designer who adorned Bob Dylan's silhouette with psychedelic hair and summed up the feelings for his native New York with "I (HEART) NY."
Manolis Glezos, 97; Greek World War II resistance hero cut down the Nazi flag from the Acropolis in Athens at age 18.
Jerzy Glowczewski, 97; Polish-born fighter pilot who flew World War II missions with Britain's Royal Air Force after Nazi Germany invaded his country.
Glenna Goodacre, 80; Renowned sculptor and painter created the Vietnam Women's Memorial on the National Mall in Washington, D.C.
Robert Gore, 83; Invention of what created the breathable-yet-waterproof fabric known as Gore-Tex revolutionized outdoor wear and helped spawn uses in numerous other fields.
Slade Gorton, 92; Patrician and cerebral politician from Washington state who served as a U.S. Senate Republican leader.
David Graeber, 59; Helped organize the Occupy Wall Street movement.
The Rev. Robert Graetz, 92; Only white minister to support the Montgomery, Alabama, bus boycott.
Earl Graves Sr., 85; Championed black businesses as the founder of the first African American-owned magazine focusing on black entrepreneurs.
The Rev. Thorkild Grosboell, 72; Danish Lutheran minister who attracted international attention by proclaiming that there is no God or afterlife.
Pete Hamill, 85; Longtime New York City newspaper columnist and author.
Wilson Roosevelt Jerman, 91; Former White House butler served under 11 presidents from Eisenhower to Obama.
Katherine Johnson, 101; Mathematician who calculated rocket trajectories and earth orbits for NASA's early space missions and was later portrayed in the 2016 hit film "Hidden Figures."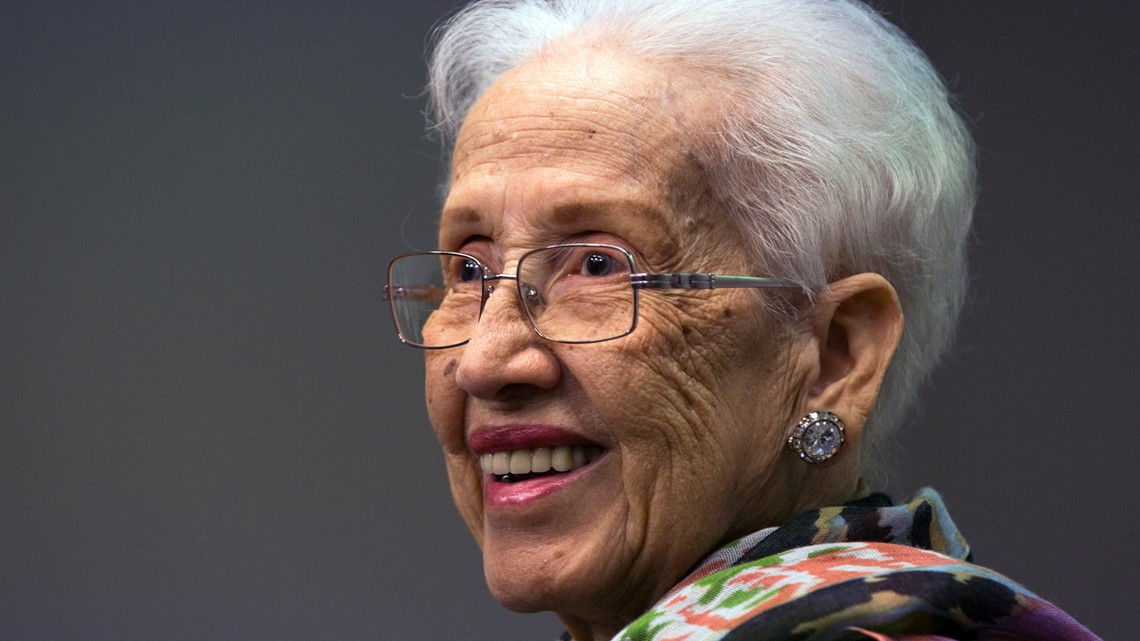 Former Rep. Sam Johnson, 89; A military pilot who spent years as a prisoner of war in Vietnam before serving more than two decades in Congress.
Dr. Tomisaku Kawasaki, 95; Discovered Kawasaki Disease in 1960s. The inflammatory disease that affects young children received increased attention due to a possible connection to complications of COVID-19.
Joe Kernan, 74; Vietnam prisoner of war later became governor of Indiana.
Rajendra Kumar, 79; Led U.N. climate change panel that shared 2007 Nobel Peace Price with Al Gore.
Helen LaFrance, 101; A prominent Black Kentucky artist whose painted memories of rural life in Kentucky are featured in U.S. and European museums.
Jim Lehrer, 85; A longtime host of the nightly PBS "NewsHour."
Luke Letlow, 41; Republican U.S. representative-elect died of COVID-19 four days before he was to be sworn into office.
Mary Kay Letourneau, 58; Seattle-area teacher who married a former sixth-grade student after she was convicted of raping him. The case drew international headlines.
Rep. John Lewis, 80; Carried the struggle against racial discrimination from Southern battlegrounds of the 1960s to the halls of Congress.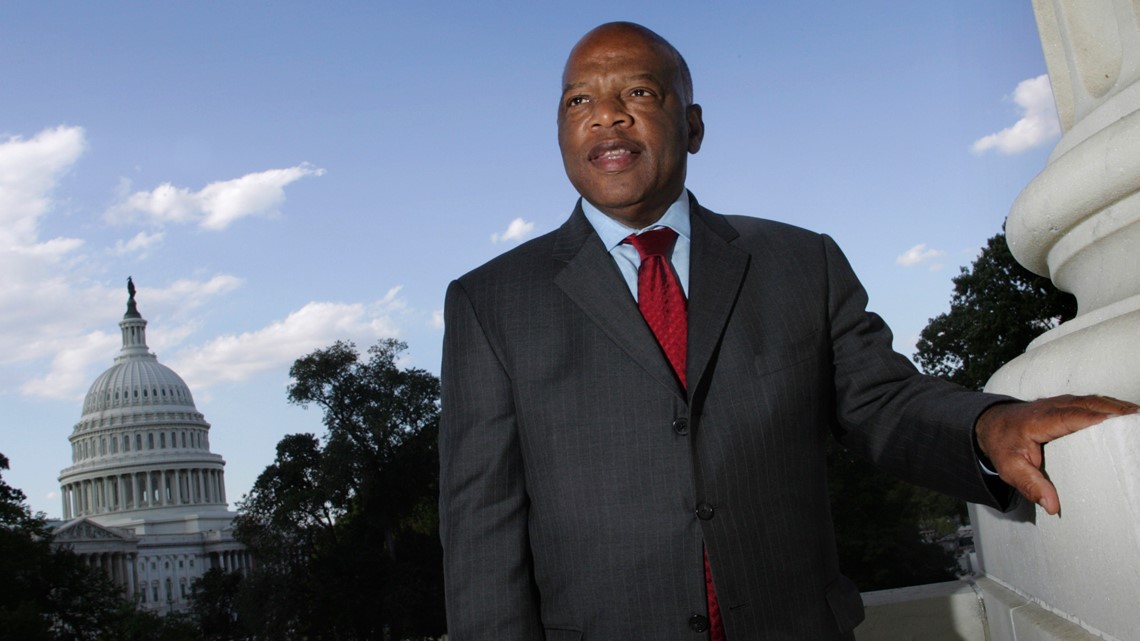 Dr. Li Wenliang, 34; Chinese doctor who got in trouble with authorities in the communist country for sounding an early warning about the coronavirus outbreak. He died of the illness.
Samuel Little, 80; Authorities say he was the most prolific serial killer in U.S. history with nearly 60 confirmed victims.
Rev. Joseph E. Lowery, 98; A civil rights leader who helped the Rev. Martin Luther King Jr. found the Southern Christian Leadership Conference.
Phyllis Lyon, 95; Gay rights pioneer who, with her longtime partner, was among the first same-sex couples to marry in California when it became legal.
James A. Mahoney, 62; New York City physician known for his dedication to patient care continued working on the frontlines of the coronavirus pandemic in an intensive care unit and died from COVID-19.
Zindzi Mandela, 59; Daughter of South African anti-apartheid figures Nelson Mandela and Winnie Madikizela-Mandela.
Anne Marion, 81; Founder of Georgia O'Keeffe Museum.
Roberta McCain, 108; The mother of the late Sen. John McCain who used her feisty spirit to help woo voters during his 2008 presidential campaign.
Manuel "Matty" Moroun, 93; Billionaire businessman who owned a critical bridge that connects Michigan to Canada.
Jan Morris, 94; Celebrated journalist, historian, world traveler and fiction writer who in middle age became a pioneer of the transgender movement.
Hosni Mubarak, 91; Egyptian president who was ousted during the Arab Spring uprising of 2011.
Robert Murray, 80; Board chairman of the largest privately owned U.S. coal operator; long fought federal regulations to reduce black lung disease.
Charles "Chuckie" O'Brien, 86; Longtime associate of Teamsters boss Jimmy Hoffa and who became a leading suspect in Hoffa's disappearance.
Paul O'Neill, 84; Former Treasury secretary who broke with George W. Bush over tax policy and then produced a book critical of the administration.
Pat Quinn, 37; A co-founder of the social media ALS ice bucket challenge, which has raised more than $200 million worldwide for Lou Gehrig's disease research.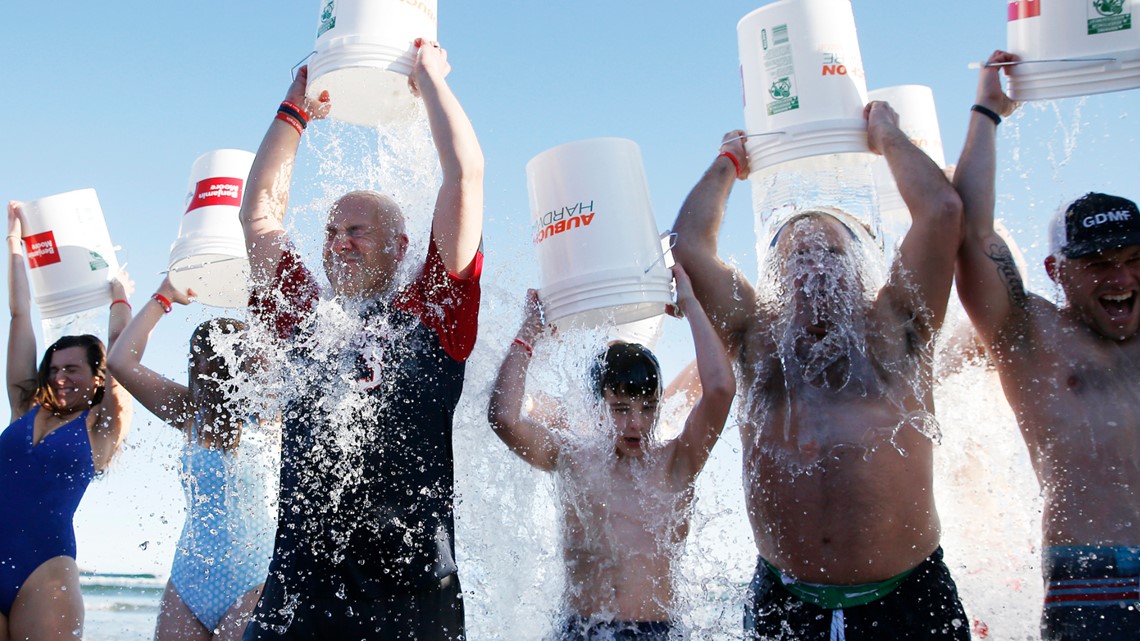 Thomas Railsback, 87; Illinois Republican congressman who helped draw up articles of impeachment against President Richard Nixon.
James Eubaun Richardson, 99; Tennessee man who was among the last surviving members of the World War II jungle fighting unit known as Merrill's Marauders.
Ang Rita, 72; Veteran Nepalese Sherpa guide who was the first person to climb Mount Everest 10 times.
Don Ryce, 76; Labor lawyer who, with his wife, became a leading advocate for missing children after their 9-year-old son was abducted, raped and murdered in South Florida.
Brent Scowcroft, 95; National security adviser to Presidents Gerald Ford and George H.W. Bush.
William S. Sessions, 90; Former federal judge appointed by President Ronald Reagan to head the FBI was fired years later by President Bill Clinton.
Gail Sheehy, 83; Journalist, commentator and pop sociologist whose best-selling "Passages" helped millions navigate their lives from early adulthood to middle age and beyond.
Former Army Staff Sgt. Ronald Shurer II, 41; Received the Medal of Honor in 2018 for braving heavy gunfire to save lives in Afghanistan.
William J. Small, 93; Led CBS News' Washington coverage during the civil rights movement, Vietnam War and Watergate and was later president of NBC News and United Press International.
Jean Kennedy Smith, 92; Last surviving sibling of President John F. Kennedy and a U.S. ambassador who played a key role in the peace process in Northern Ireland.
Sy Sperling, 78; Hair Club for Men founder -- and client.
Gertrud Steinl, 97; Last surviving German honored for saving Jews during the Holocaust.
Herbert Stempel, 93; A fall guy and whistleblower of early television whose confession to deliberately losing on a 1950s quiz show helped drive a national scandal.
Paik Sun-yup, 99; South Korean army general who was celebrated as a major war hero for leading troops in several battle victories against North Korean soldiers during the 1950-53 Korean War.
Mamadou Tandja, 82; Former two-term president of Niger who was overthrown in a coup d'etat after trying to change the constitution to extend his grip on power.
Stella Tennant, 50; Aristocratic British model who was a muse to designers such as Karl Lagerfeld and Gianni Versace.
Larry Tesler, 74; Creator of computer concepts such as "cut," "copy" and "paste."
Linda Tripp, 70; Secretly recorded conversations with White House intern Monica Lewinsky that led to the 1998 impeachment of President Bill Clinton.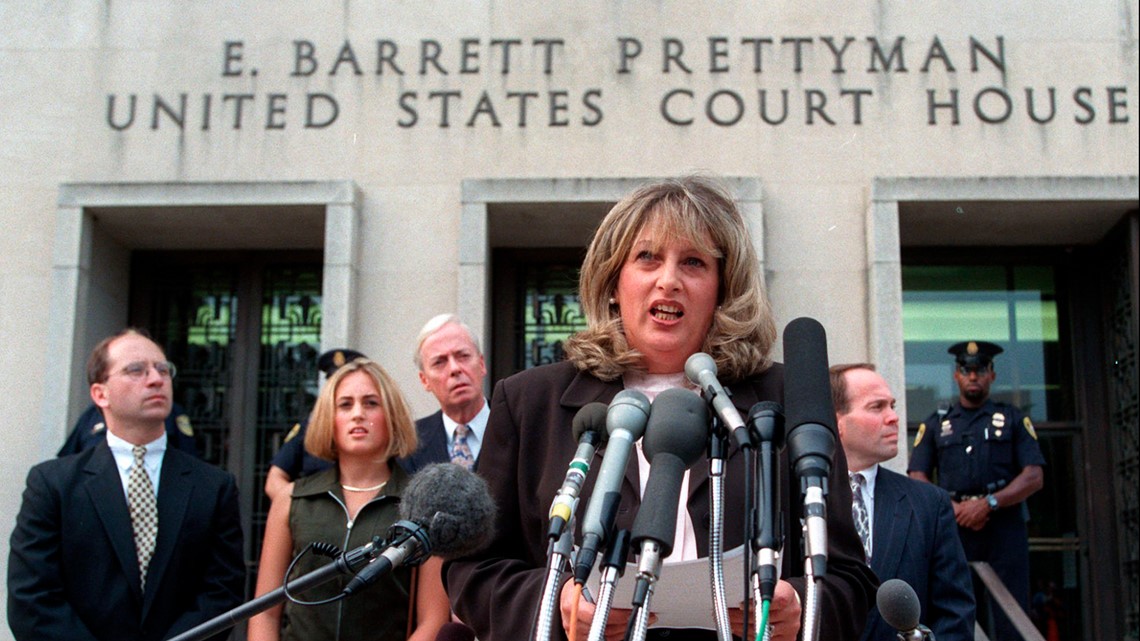 Robert Trump, 72; President Donald Trump's younger brother, a businessman known for an even keel that was strikingly different from his famous sibling.
Rev. C.T. Vivian, 95; An early ally of the Rev. Martin Luther King Jr. who organized pivotal campaigns in the civil rights movement and then spent decades advocating for justice and equality.
Rosalind P. Walter, 95; The original inspiration for "Rosie the Riveter" and longtime public television supporter.
Jack Welch, 84; Transformed General Electric into a highly profitable multinational conglomerate.
Arne Wilhelmsen, 90; A founder of Royal Caribbean Cruises who helped shape the modern cruise industry.
Al Worden, 88; Circled moon as command module pilot of Apollo 15.
Charles "Chuck" Yeager, 97; Retired Air Force brigadier general was a World War II fighter pilot ace and quintessential test pilot who showed he had the "right stuff" when in 1947 he became the first person to fly faster than sound.