YORK, Pa. — Update, 1:45 p.m. (Jan. 24): York City Police have charged Kristopher Jevon Barnes, 31, with five felony counts of attempted homicide, risking a catastrophe, aggravated arson, and five misdemeanor counts of recklessly endangering another person in connection to the fire.
Barnes, of the 500 block of Clarke Avenue, York, was allegedly seen by eyewitnesses and on surveillance video throwing garbage into the building and running away about 30 minutes before the fire was reported, according to police.
Police say Barnes had been in a romantic relationship with one of the tenants of the building and had allegedly been heard threatening the victim on prior occasions.
The victim later identified Barnes from a photo lineup and from surveillance video taken at the scene, police say.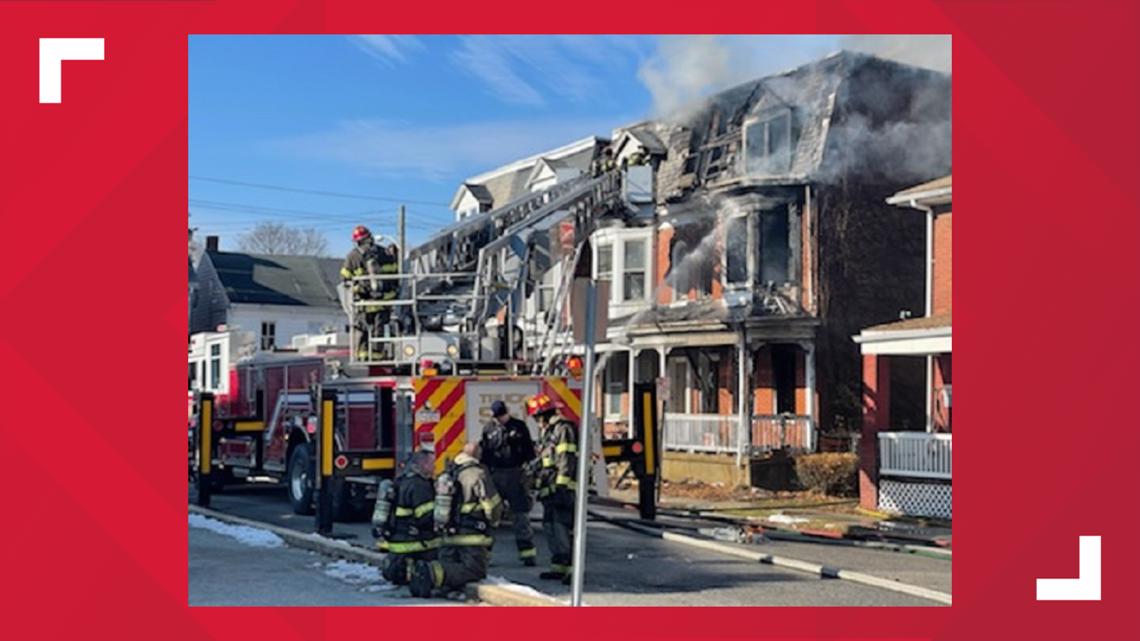 Crews responded to the scene of a fire in York City on Sunday morning.
York County 911 says firefighters were dispatched to a fire on the 100 block of Lincoln Street around 10:15 a.m.
York City Fire Chief William Sleeger Jr. says the fire caused $100,000 of damage to 177 Lincoln Street and $75,000 of damage to 175 Lincoln Street for the buildings and caused $10,000 in damage to the contents of the buildings.
There are no reported injuries however, the Red Cross is assisting an unknown number of displaced people.
Sleeger says the cause of the fire is under investigation.