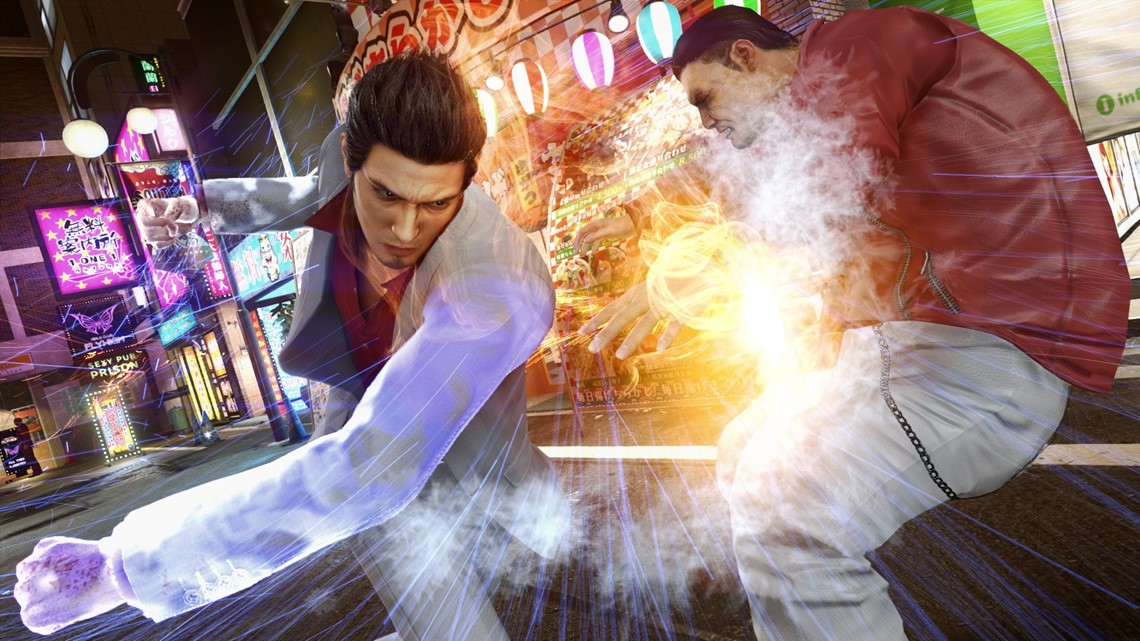 PlayStation 4 / rated M / $49.99 / released August 2018
OFFICIAL SITE: yakuza.sega.com
PURCHASE LINK: Amazon
FINAL: You NEED this game. 5 out of 5 stars
"Yakuza Kiwami 2" is a modern-spec remake of a PlayStation 2 game, but you'd never know it. As the fourth "Yakuza" game released in the last two years (!) "Kiwami 2" continues the franchise's dedication to pushing out HD remakes that are just as good as brand new releases in the series.
The "Yakuza" series tells the ongoing story of Kazuma Kiryu, a taciturn-but-stylish tough guy who left the yakuza (the generic term for Japan's organized crime network) at the end of the first game. Of course, Kiryu can never quite escape the life, and his devotion to the people he loves continually leads him back into the circles of made men, corrupt cops, and warring gangs. In "Kiwami 2," Kiryu returns to help his old outfit, the Tojo Clan, stand against attacks from a violent challenger, Ryuji Goda, and his clan, the Omi Alliance.


"Yakuza Kiwami 2" is divided into chapters that move the story along, but you're allowed to wander the game's slice of urban Japan as much as you want between those story flashpoints. "Kiwami 2" lets you roam the restaurants, shops, karaoke bars and game parlors of fictionalized versions of Tokyo and Osaka. The local citizens also regularly loop Kiryu into bizarre sidequests (like an old "Yakuza" favorite: go buy new underwear for a man stuck in a restroom), providing a delightfully weird balance to the ultra-serious crime world story that takes center stage.
The mashing up of prestige crime drama and goofy sub-stories might sound strange, but the character of Kazuma Kiryu glues it all together. Kiryu is kind and sympathetic to strangers in need, and he is always ready to knock down a bully. After spending time getting to know Kiryu, there's no narrative disconnect to his ability to help nearby randos immediately after clearing out an alleyway of angry thugs. Kiryu's ethical core grounds the entire game, and his stoic willingness to get involved can make a hilarious situation believable (and still hilarious.)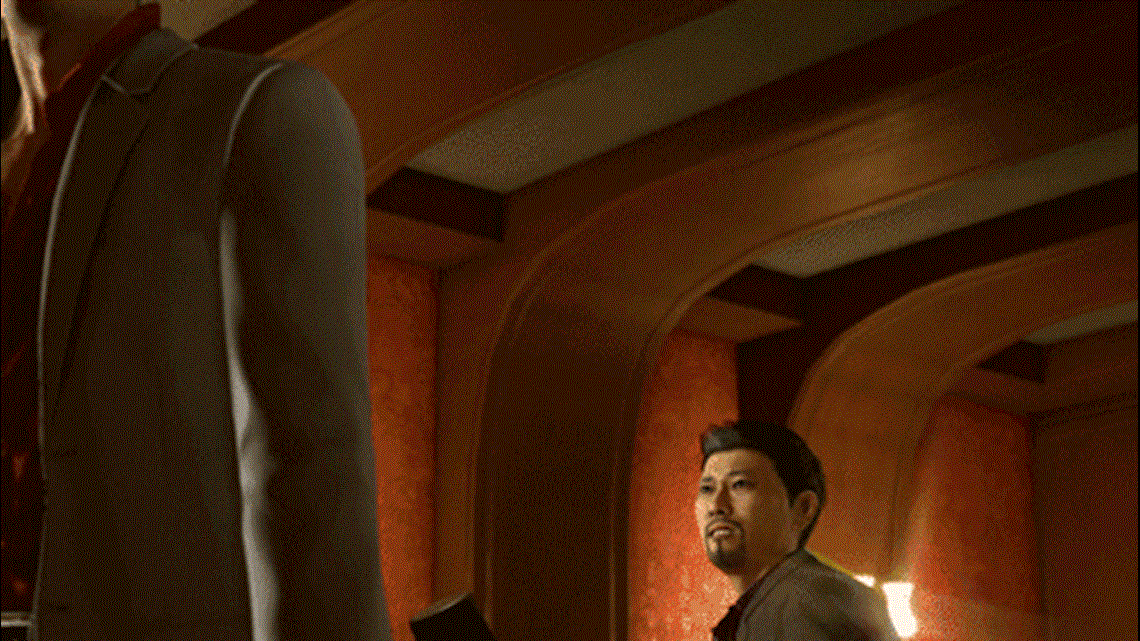 If you have played previous "Yakuza" games, you'll feel right at home. The game is not shy about referencing events from other adventures and dropping hints that longtime fans will appreciate. One specific callout is a brand-new addition to this remake centered on the series' fan-favorite foil, Goro Majima. Majima – who routinely shows up in "Yakuza" games to pit his skills against Kiryu – gets his own flashback chapters in "Kiwami 2," giving the character a nice follow-up to the events of previous chronological games in the series.
The combat in "Yakuza Kiwami 2" is easy to grasp, favoring cinematic flash over complicated controls. Most fights are simple button-mashing affairs of punches, kicks and grabs, with only higher difficulties and nastier enemies requiring you to handle things more strategically. As you unlock new skills for Kiryu, the game layers in more attacks and finishing moves without you even having to worry much about intentionally triggering them. The game is smart enough to switch up camera angles during your key attacks, making even repetitious knockouts seem different and fresh.
In addition to the expected mini-games of darts, karaoke and whatnot, "Kiwami 2" borrows two deeply-developed side experiences from previous "Yakuza" games. The hostess club game returns from "Yakuza 0" and the clan creator game is back after its debut in "Yakuza 6: The Song of Life." Of the two, the hostess club game is more fun, as you manage a staff of career hostesses and match them up with incoming guests in a fast-reaction time management game. In typical "Yakuza" fashion, this addictive little game is elevated into soap opera drama about competition between rival clubs, with an entire extra storyline devoted to it.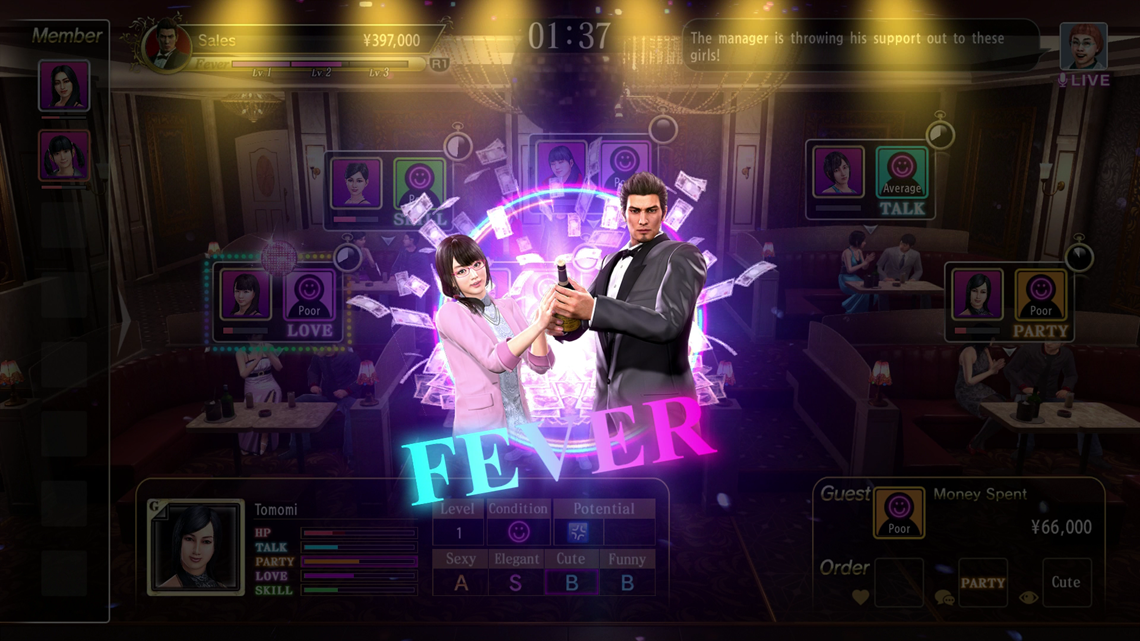 Clan creator is a simple tower defense game where you must field a small team of characters to defend against waves of enemies. You do not have direct control over your team; you can only tell them where to go, plus activate special abilities and heal them up. "Yakuza Kiwami 2" offers extra bonus characters for this mode as a separate purchase (priced anywhere from $1.99 to $19.99 for a bundled collection) but you really do not need to dive that seriously into it.
One loose translation for the Japanese word "kiwami" is "ultimate," branding this game as the ultimate version of a 2006 cult classic. "Yakuza Kiwami 2" may be a remake, but that doesn't mean the game doesn't measure up to today's video game standards. It looks and plays great, plus tells an engrossing tale of schemes, betrayal and heartbreak.
"Yakuza Kiwami 2" is available for PlayStation 4. This review is based on product supplied by the publisher. Images courtesy Sega of America.