YORK COUNTY, Pa.-- It's another Olivia's Wednesday morning!
Harry and Yanni are preparing a Jumbo Shrimp Salad Croissant.
Check it out in the clip above and the recipes below:
Jumbo Shrimp Salad Croissant 
Toasted croissant w/ mozzarella cheese, arugula, spinach, & local organic heirloom tomatoes.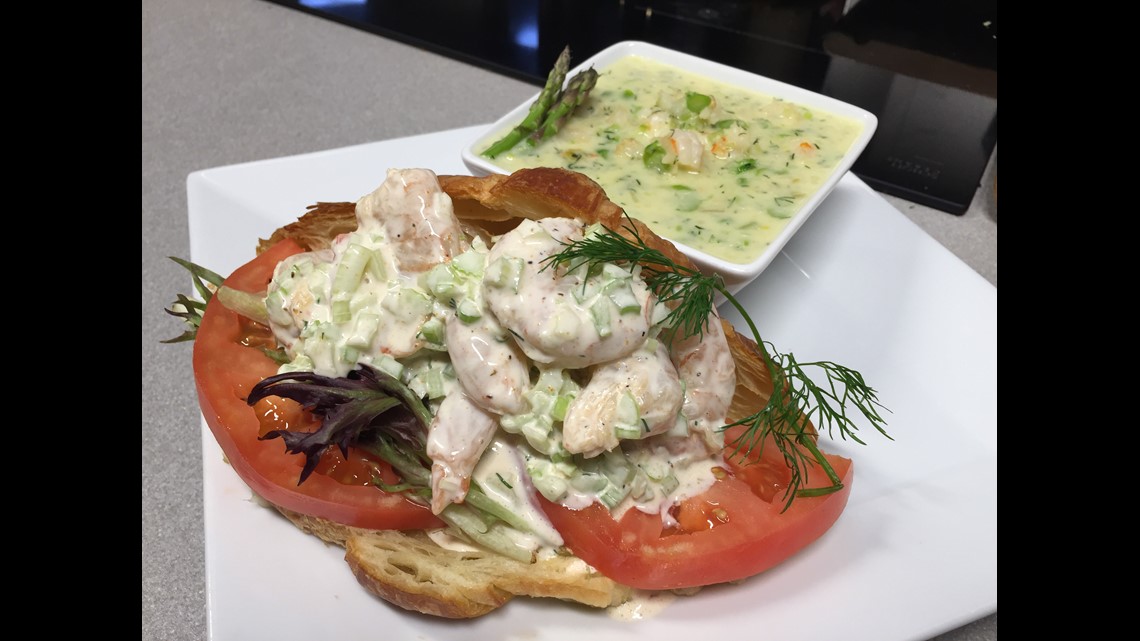 Asparagus & Shrimp Bisque 
1 cup Vidalia Onions - minced
1 bunch Asparagus- minced
3 tbsp fresh Dill - chopped
In heavy bottom pot, sauté garlic butter, shrimp, celery, leeks, & Vidalia's. Add chicken stock.  Bring to a boil.  Tighten w the cornstarch slurry.  Add cream, Dill, salt, & pepper. Enjoy!