LANCASTER COUNTY, Pa. — Drivers have been asked to avoid a Lancaster County roadway following a crash.
At 12:21 p.m. on Friday, police responded to the crash along the 1500 block of Lancaster Road. The driver reportedly fell asleep at the wheel and struck a utility pole, causing the pole to fall across the road.
The utility company is reporting that it will be several hours until the road is reopened.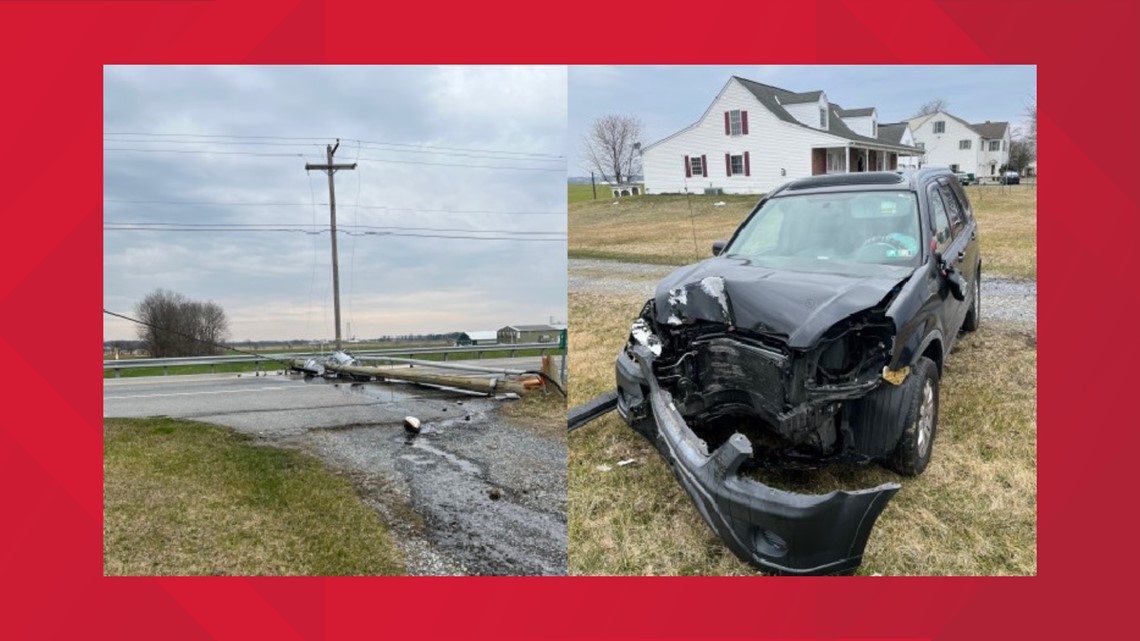 Minor injuries were reported by the driver.