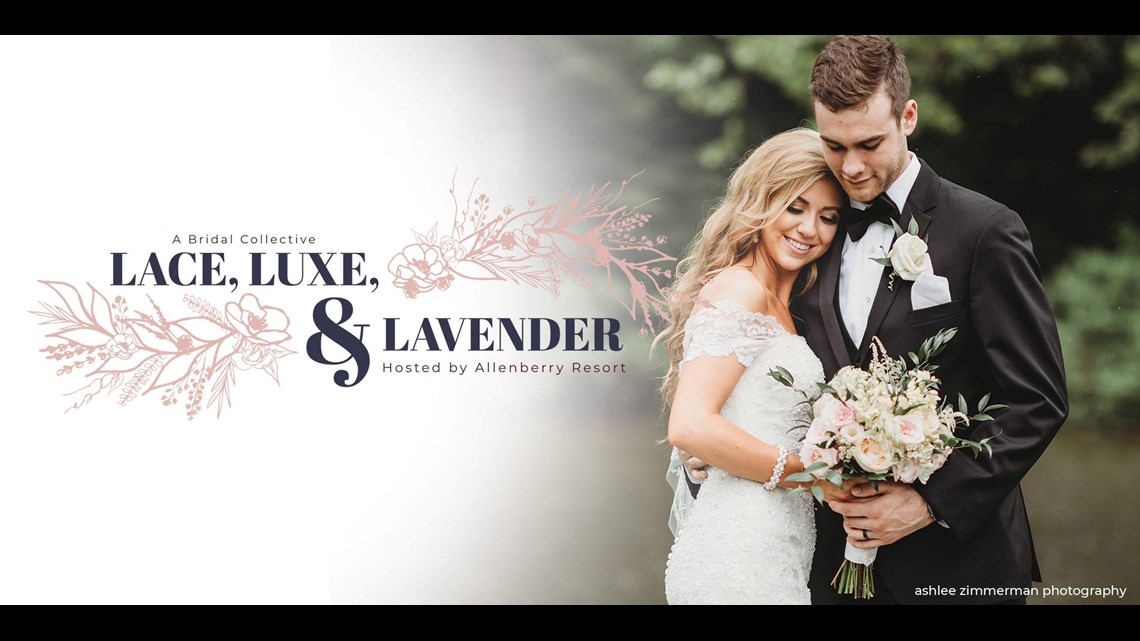 BOILING SPRINGS, Pa--- This morning FOX43's Chris Garrett previewed this weekends Lace, Luxe and Lavender event at Allenberry Resort in Boiling Springs on Sunday at 12pm. At the show you will be able to talk with some of the top wedding vendors in the area.
All so  at the event you will 3 different wedding themes on display and tour the Allenberry Resort. For more information about the Lace, Luxe and Lavender Event at Allenberry Resort, checkout the website at: https://allenberry.com/harrisburg-bridal-show/
Flash Sale Note: For today only, brides can use the code "FOX43" and receive $3 off their tickets.