LANCASTER COUNTY, Pa. — UPDATE (Sept. 27): Police continue their investigation into a hit-and-run crash involving a horse and buggy that sent several members of a family to the hospital with injuries Saturday evening.
The injured victims included adults and children, officials said. Their current condition and age are being withheld.
Police interviewed witnesses who said a speeding dark-colored vehicle was the one to strike the horse and buggy. The vehicle continued after crashing and drove away witnesses said.
Police are looking for the owner and driver of the vehicle.
The vehicle in question is believed to be a 2014-2017 Kia Forte based on evidence found at the scene including a light fixture from the front passenger side, police said.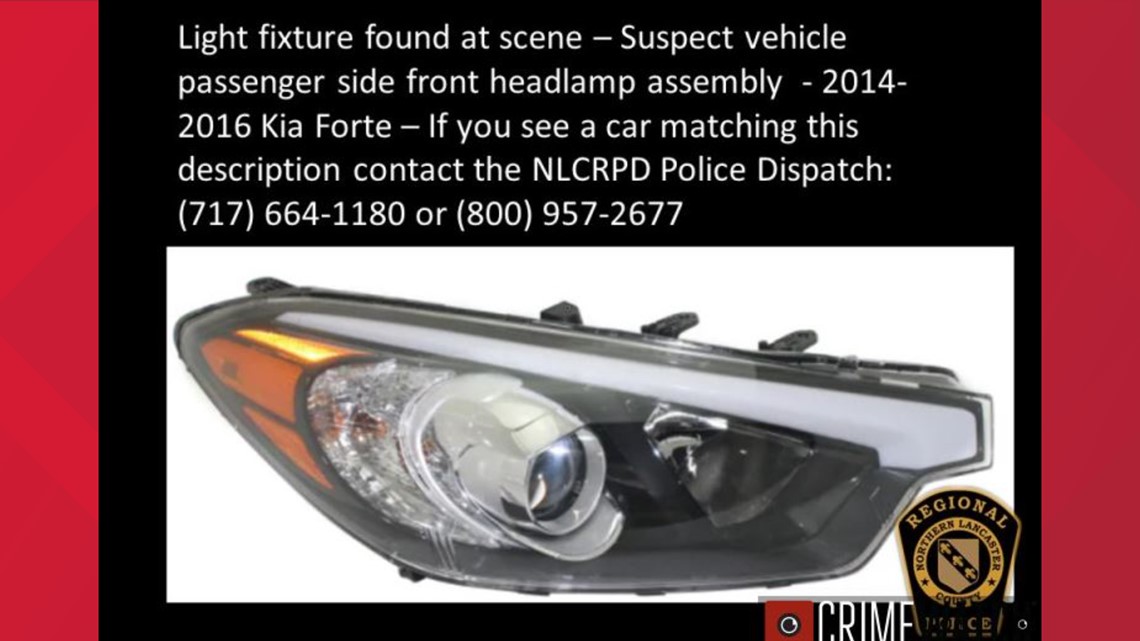 Anyone with information on the identification of the person responsible, owner, or location of the striking vehicle is asked to contact the Northern Lancaster County Regional Police Department (717) 664-1180 or (800) 957-2677 or the NLCRPD administrative offices at 717-733-0965.
Four people were injured after a crash involving a vehicle and horse and buggy in Warwick Township Saturday night, according to emergency dispatch.
Dispatch says the crash happened around 8:30 p.m. on East Newport Road and Clay Road.
People were also taken to the hospital, according to dispatch.
There is no word on the cause of the crash or the extent of injuries.