The family of the 84-year-old man who was struck on a York city street and left to lie in the road by the driver who hit him is talking to FOX43 they plead for justice.
"A friend of mine looked at the footage and said your dad really had an angel on his shoulder. How he survived that is beyond me," said Amy Jennings, daughter of the victim.
Nearby surveillance cameras captured at a church recorded the moment of impact. York City Police also released a photo of the vehicle involved.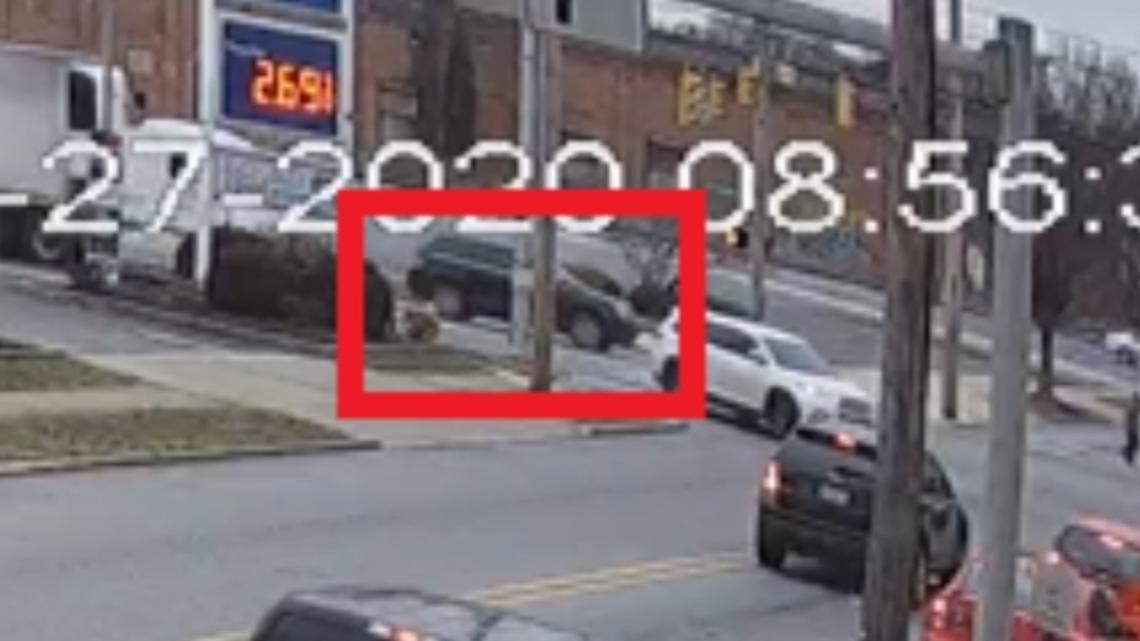 The accident happened on January 27th at 9:01 am at West Market Street and North Richland Avenue.The victim survived, his family said, with a broken nose, multiple bruises, and lacerations.
Jennings said, she feels "angry. Angry that how can you not know that you hit something?" She added, "you're in that much of a hurry that you didn't even stop? That's infuriating."
The vehicle is described by police as a dark blue or possibly black Buick Enclave. Police said the vehicle was turning north onto Richland Ave from W. Market St and fled the scene after hitting the victim.
"Something as simple as walking across the street has changed his whole life," said Jennings, who said her father now cannot drive, is receiving physical therapy, and has a visiting nurse.
"It is an accident. I understand it is an accident. But, it only makes it worse that you didn't stop which makes me believe that my father wasn't important enough to stop. You know, what kind of person are you?" said Jennings.
Anyone with information is encouraged to contact the York City Police.
"If you know someone getting their car fixed and they say they're getting it fixed because they hit something, well they hit my father," said Jennings.
Tips can be anonymous. Submit a tip in the following ways:
- Through the CRIMEWATCH App or at www.yorkcitypolice.com
- York County Crime Stoppers at 755TIPS
- York City Police Tip Line at ‪717-849-2204
- York City Police Department at ‪717-846-1234 or ‪717-849-2219
"The whole reason for this is to job someone's memory. I mean, you may not have thought you saw something, you know, but realize oh I remember following that car," said Jennings.