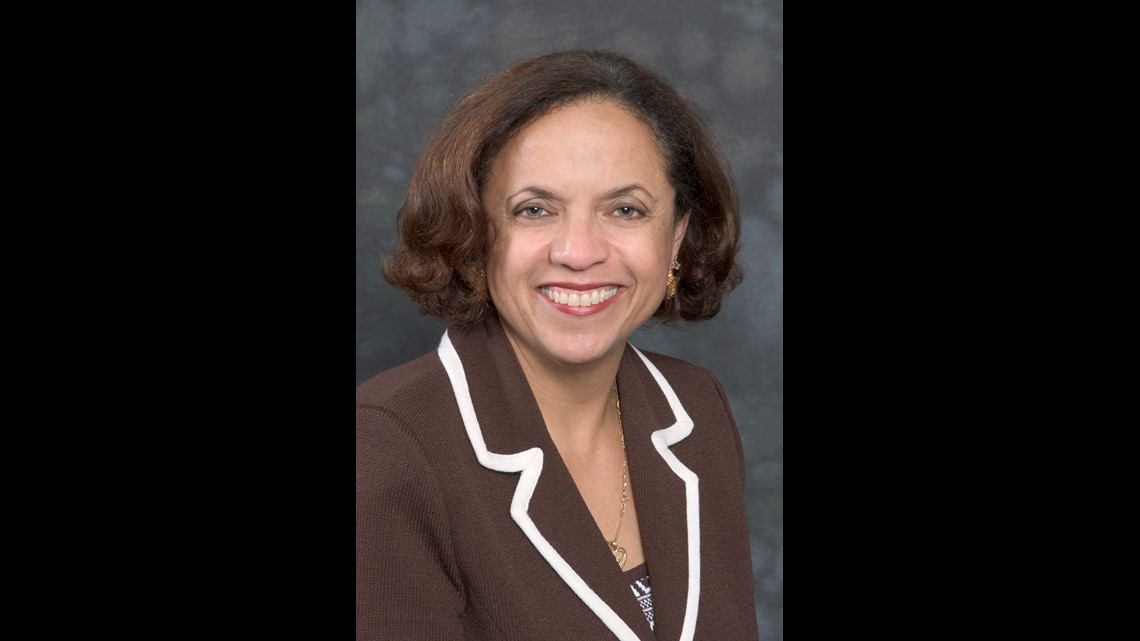 York College of Pennsylvania's Board of Trustees announced today the selection of Pamela Gunter-Smith, Ph.D., as the fourth president of the College. Gunter-Smith has served as provost and academic vice president at Drew University in Madison, N.J., since 2006. She will succeed George W. Waldner, Ph.D., who will retire June 30 after 22 years as York's president.
"I am honored to have been selected as the next president of York College," said Gunter-Smith. "It is an amazing institution with excellent and committed faculty and staff, wonderful students, and a beautiful campus. York stands as a model for affordable academic excellence and is well positioned to be a leader in the national conversation on the cost of higher education. It will be a privilege to lead this great institution into the future and advance its distinctive mission and vision."
Gunter-Smith serves as Drew University's chief academic officer with responsibility for academic programs and academic support in the University's three schools — the College of Liberal Arts, the Theological School, and the Caspersen School of Graduate Studies. Her many accomplishments encompass advancing a new vision for the sciences, including the design of a new science facility; elevating standards for promotion and tenure; increasing the diversity of faculty and students; improving student retention; and creating new graduate programs. She also led Drew's strategic planning and assessment efforts. Gunter-Smith's regular presence at Drew sporting events earned her the title "# 1 Fan of Ranger Bear Athletics."
Prior to Drew, she served from 1992 to 2006 as the Porter Professor of Physiology at Spelman College, where she chaired the Biology department, was the associate provost for science and mathematics, and served as program director for the Center for Biomedical and Behavioral Research and the Howard Hughes Medical Institute Program. She played an integral role in Spelman's enhancement of science curricula across the disciplines, the development of a mentoring program for junior faculty, and the building of a science facility. Gunter-Smith has also held academic appointments at The George Washington University (Washington, D.C.) and the Uniformed Services University of the Health Sciences (Bethesda, Md.).
"We believe that Dr. Gunter-Smith has the background and capability, leadership and passion to project York College more broadly – nationally and beyond – and to continue to improve our reputation and recognition," said George Glatfelter, chair of the College's board of trustees and of the Presidential Search Committee. "Among her clearly recognized strengths are a deep commitment to students, direct experience in the classroom, and an understanding that high-quality education must remain affordable. In addition, her strong collaborative skills will be helpful not only within the College and its constituencies but also within the community in which the College resides."
For 12 years before joining Spelman, Gunter-Smith was a research scientist and science administrator at the Armed Forces Radiobiology Research Institute in Bethesda, Md.  In addition to conducting her own research, she was responsible for aligning the research of three laboratories along institutional priorities and had budgetary responsibility for all project resources. She also served as the U.S. representative to the NATO Working Group on Radiation-induced Gastrointestinal Injury.
Gunter-Smith has served on numerous committees that address science education and the underrepresentation of minorities in science, including review panels for the National Institutes of Health, the National Science Foundation, and the Howard Hughes Medical Institute.  She served on the AP Biology Redesign Commission for the College Board and is a former co-chair of the Porter Physiology Development Committee for the American Physiological Society, the minority affairs committee of the Society. More recently, she serves on the Board of Directors of the William Townsend Porter Foundation and the Higher Education Resource Services (HERS).
Gunter-Smith holds a bachelor's degree in biology from Spelman College and a doctoral degree in physiology from Emory University. She conducted postdoctoral studies at the University of Pittsburgh School of Medicine and the University of Texas Health Science Center at Houston.  She has published in the areas of gastrointestinal physiology and membrane ion transport and is the recipient of grants to support science education and her research. Gunter-Smith is a graduate of the 2001 HERS Summer Institute for Women in Higher Education Administration.
In 2003-2004, she was an American Council on Education Fellow at the University of Miami working with President Donna Shalala.
Gunter-Smith is married to J. Lawrence (J.L.) Smith. J.L. currently serves as a systems administrator for I.B.M.  The Smiths are parents of two adult sons, Lealand of Nashville, Tenn., and Philip of Auburn, Ala.
"This was a very deep, very comprehensive search that generated more than 225 expressions of interest across the country and internationally from people representing multiple disciplines," Glatfelter said. "The fact that York College was able to generate this level of recognition is reflective of its growing stature and nationwide reputation."
The search for York College's next president began in January 2012 shortly after the announcement of Waldner's retirement. A Presidential Search Committee was formed at that time, and the College retained the services of Collegiate Counsel, a national higher education search firm, to assist the Committee.
"The approach we took was to engage a search committee of diverse backgrounds comprised of faculty, administrators, students, trustees, and community leaders," Glatfelter said. "Throughout the process of evaluating 225 candidates, we were able to identify about a dozen top-level candidates who met the stringent criteria developed by the Search Committee. From that number we invited three to visit us on campus. Dr. Pamela Gunter-Smith, our most recent visitor, is our choice to become the next president of York College."
Gunter-Smith will continue the work of George Waldner, who leaves a tremendous legacy with respect to York College, according to Glatfelter. "He has positioned the College well to take this next step," he said. "Clearly, the York College campus has benefited from President Waldner's vision. The amount of improvements and additions to this institution make it one of the most exciting campuses to be found anywhere. Dr. Waldner accomplished this growth while maintaining a strong balance sheet thus ensuring that the financial condition of the College remains extraordinarily strong."
Waldner has served the College since 1991 and overseen impressive growth. Under his leadership, York College enrollment has grown from 2,750 to 4,600 and the College has added $250 million in new facilities. During his tenure, each of the College's 10 academic departments received new or dramatically renovated facilities. Waldner instituted a rigorous five-year planning process that has guided the College's development, transitioning the College from a largely commuter institution to a largely residential college, while maintaining the institution's historic pledge to provide excellent education at an affordable tuition.
"The Presidential Search Committee has led a comprehensive and thorough search process, resulting in a strong appointment for York College's future development," said Waldner. "We look forward to welcoming Dr. Gunter-Smith to the York College community."
"We are excited about the leadership transition at York College and are confident that
Dr. Gunter-Smith will continue to focus on enhancing the quality of the educational experience, while supporting the College's unique model of delivering academic excellence in an efficient, cost-effective manner so that it is affordable to our students and their families," Glatfelter said. "This is a distinctive model, one that has defined York College for a long time. We believe, particularly given the state of academia today, that this model will resonate more broadly and that it reflects something that is unique to York College."