Breaking! (CNN) — A juvenile has been arrested by Spokane police in connection with the beating death of an 88-year-old World War II veteran this week, police said Friday. The suspect has been charged with first-degree robbery and first-degree murder.
Images of the perpetrators: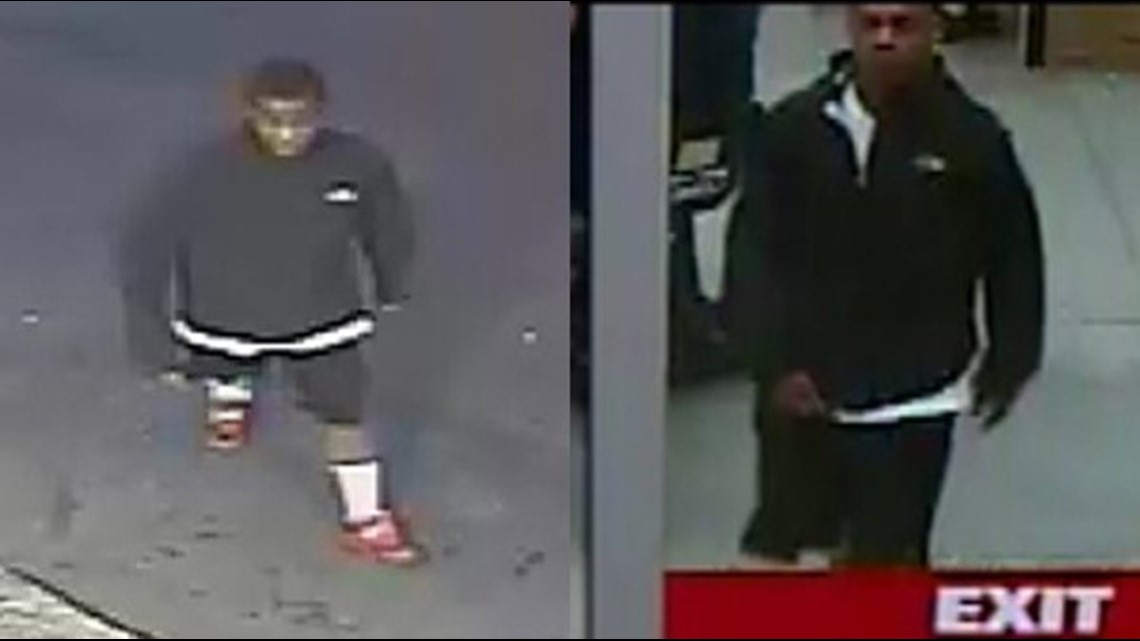 Previously:
Ed Payne and Amanda Watts, (CNN) — An 88-year-old World War II veteran was brutally beaten and left for dead by two teens outside a lounge in Spokane, Washington, where he loved to go play pool.
The motive? Police don't have one. The teens appeared to have picked him at random, authorities say.
Delbert Belton, a retired aluminum company worker, served in the Pacific. There, friends say, he took a bullet in the leg during the Battle of Okinawa.
But Wednesday night, Belton — affectionately called "Shorty" by friends for his height — headed to the Eagles Lodge where he was a regular.
Police found him in the parking lot, with serious head injuries. He died Thursday.
"It does appear random," Spokane police Lt. Mark Griffiths told reporters. "It appears he was assaulted in the parking lot and there was no indication that he would have known these people prior to the assault."
It's the second time in a week that a seemingly random attack by teenagers has claimed a life.
On August 16, a 23-year-old Australian baseball player attending college in Oklahoma was gunned down in the town of Duncan.
One of three teens police arrested in that shooting said they carried it out because "we were bored and didn't have anything to do."
'All there is is bad news'
The randomness of the two attacks was not lost on Ted Denison, who's been friends with Belton for a long time.
"It's really depressing," Denison told CNN late Thursday night. "Seems that all there is is bad news."
The two men met more than 20 years ago and worked on cars together.
"We were mechanic buddies," the 42-year-old Denison said. "We just kind of kicked right along."
But the friends also hung out together outside the garage.
"We went dancing on Saturday nights," Denison said. "We went out to breakfast together."
Belton stopped by the Eagles Lodge two or three times a week. He played pool, but by his own admission, wasn't too good at it.
"He went up there and played pool, met with some of the guys he used to work with at Kaiser Aluminum," where he was employed more than 30 years, Denison said.
His wife died several years ago. The WW II vet is survived by a son, 65.
Wednesday night, Denison was outside the lodge waiting for a friend because he didn't want her to walk home alone, Lillian Duncan told the Spokesman-Review newspaper.
"He was so awesome," Duncan told the paper. "Anybody that didn't get to know him missed out on a wonderful angel in their life."
Police are looking for two suspects. Witnesses described them as "young African American males of average build," according to a police statement.
Officers used K-9 search dogs to search for the suspects, swept for fingerprints on the chain link fence in the area where they were last seen headed, and scoured through surveillance tapes.
So far, the attackers haven't been found.
"We are actively looking for the suspects in this tragic incident and following up on tips and other leads in order to bring those responsible to justice," said police spokeswoman Monique Cotton.
Outside the lodge Thursday, friends and strangers alike left flowers, flags and messages for Belton.
Belton never had problems outside the lodge before — no threats, no altercations, Denison said.
"If he had, I would have made sure I was there."