Photo: Polk County Sheriff's Department
A Florida woman is arrested for allegedly shooting a missile into an occupied car, according to the police report.  What may be even more ridiculous though, is the woman's name.  The paperwork clearly shows "Inmate Name:  METHENEY, CRYSTAL." That's right, the woman's name is Crystal Metheney.  
A reporter from the website Jezebel confirmed that this was indeed the woman's real name, and responded saying "Sir, this is Florida. We have a lot of interesting names here."
PIX11 reports that Metheney has had prior run-ins with the law, and was busted for drug possession in 2012. But her drug of choice was marijuana, not crystal meth.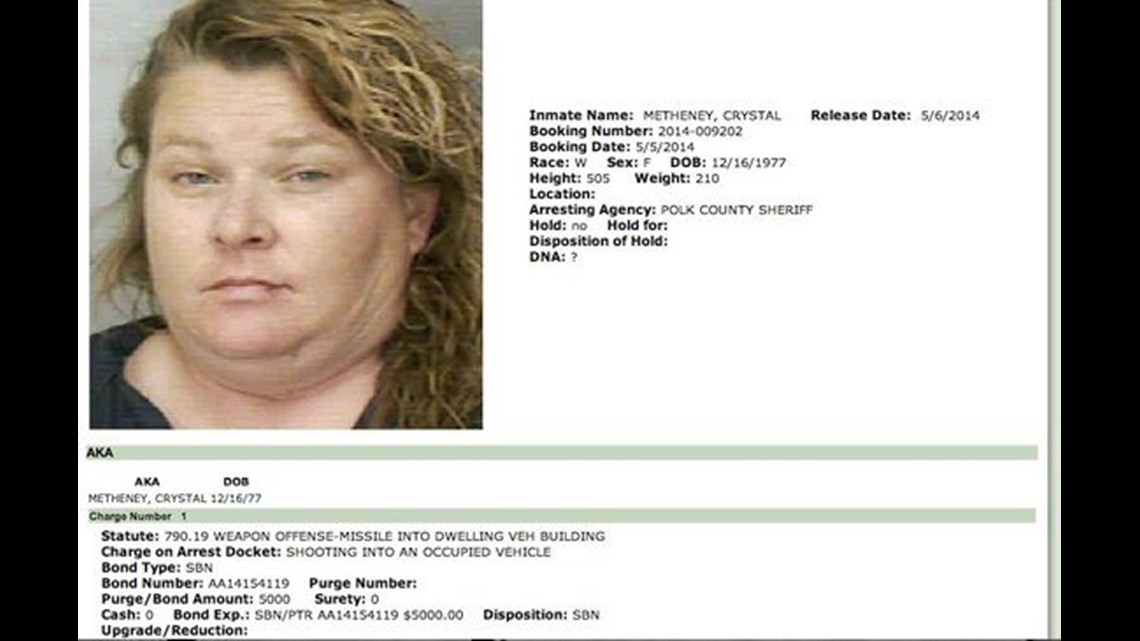 Photo: Polk County Sheriff's Department