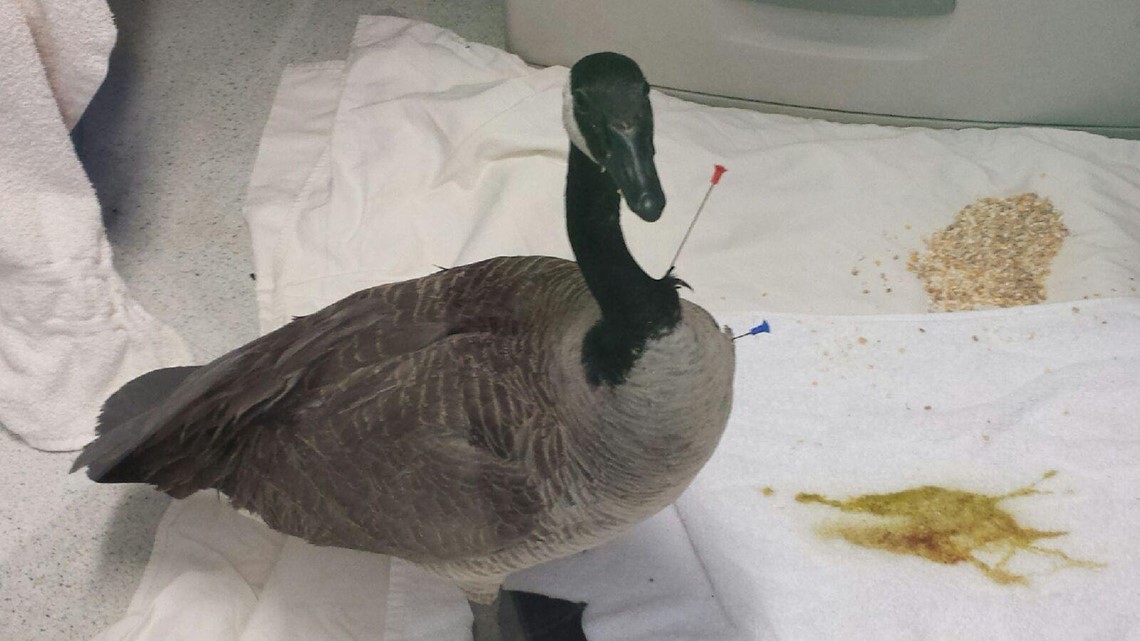 Todd Corillo, Virginia Beach, VA (WTKR) — The Virginia Beach SPCA wants to know who is committing a federal crime by shooting birds with blow darts.
Since the beginning of the year, the SPCA says they've dealt with 12 birds with blow darts in their chest or head.
SPCA Wildlife Specialist Barbara Gipson tells NewsChannel 3's Todd Corillo that they've gotten two reports of gulls with darts in the Shore Drive area in the past week.
Right now no one knows who is shooting the birds, which include gulls, geese and ducks, but Gipson says the birds are federally protected and shooting them is a federal crime.
In all her years dealing with wildlife, Gipson says she's only seen one or two birds come in with darts in a year.
No one seems to know what's behind the recent explosion, but they do know it is very painful for the animals.
A recent gull found near the Lesner Bridge had a blow dart in the chest that pierced the lung.
If you see a bird with a dart, call the Virginia Beach SPCA Wildlife Referral Line at 757-263-4762.