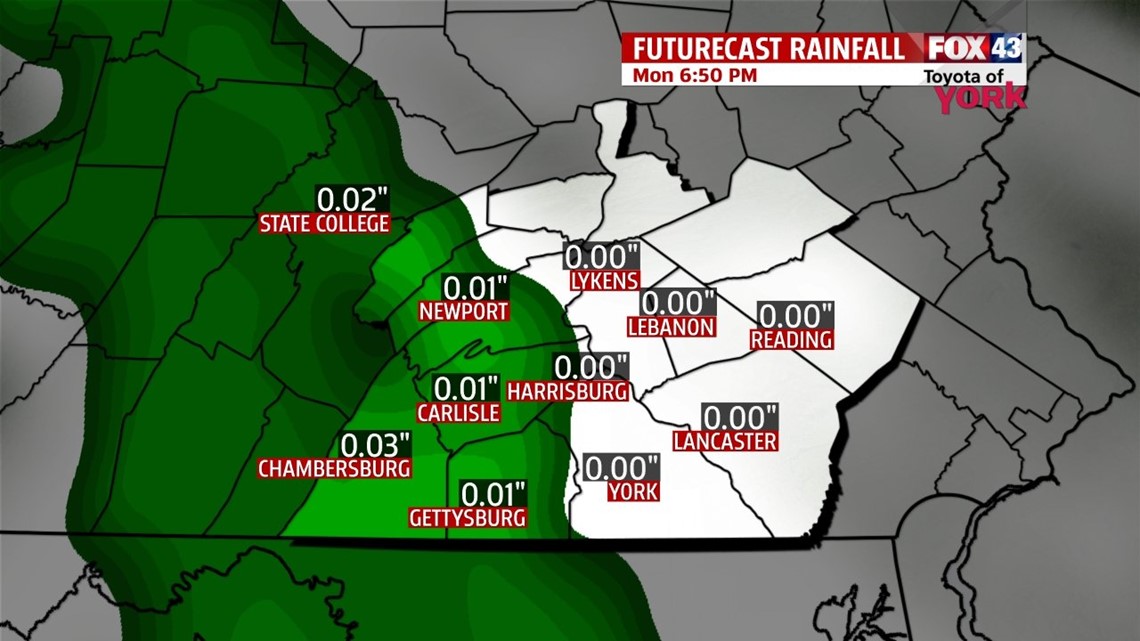 A massive area of low pressure positioned along the heart of our nation will make for an unsettled week across the Lower Susquehanna River Valley. Clouds increase tonight with temperatures falling into the upper 30s to lower 40s. Monday there will be plenty of clouds throughout the area. It's a mainly dry day, but a warm front attached to this system brings some isolated showers during the late afternoon, especially to the southwest. Highs are in the lower 60s once again. The area of low pressure cuts off from the main upper level winds that push systems from west to east. This means the low gets stuck over the central portion of the United States.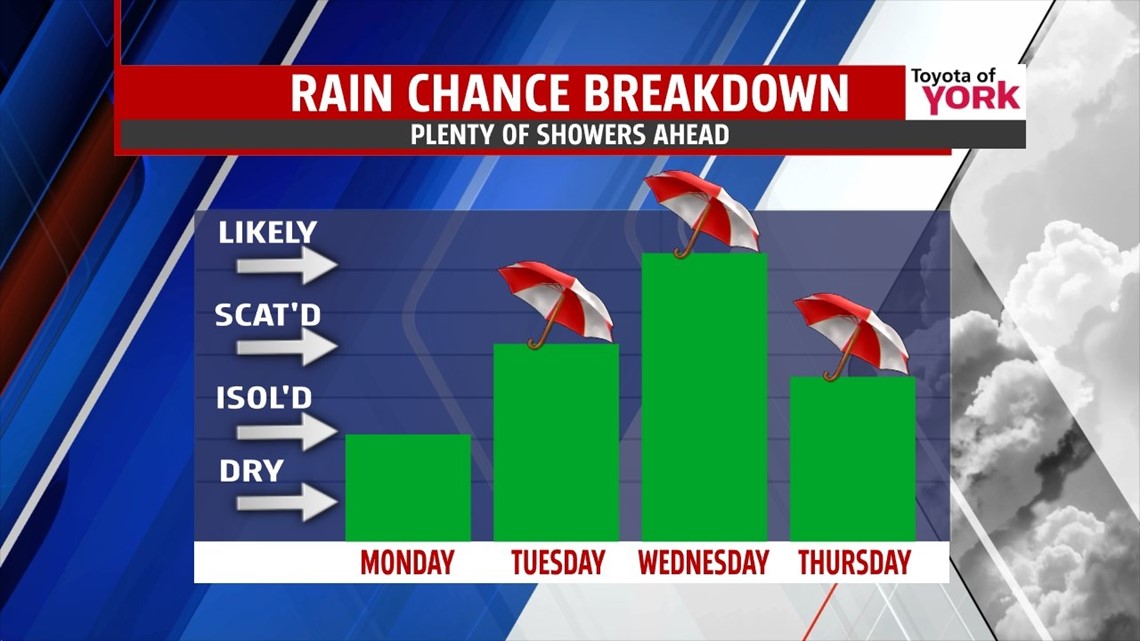 As this massive system slowly drifts east, more widespread showers move in Tuesday. It's a cooler and breezy day too with highs near 50 degrees. The heaviest wave and most widespread of wet weather is expected Wednesday as the low pressure system continues to very slowly drift east. A good soaking is expected for most of the area, with highs only in the 50s yet again. There could be some flooding concerns depending on where the heaviest rainfall sets up. We'll keep you updated as the computer models hone in on the exact details over the next couple of days.
Thursday, the low weakens a bit, reducing the precipitation coverage to scattered showers and thunderstorms. Sunshine is very limited during the middle of the week. A milder pocket of air tries to slip in Thursday, so high temperatures try to reach the 70s. Friday and Saturday brings a mixture of clouds and some sunshine. There is indication that the system weakens and heads north, reducing our rain chances to a few showers. Highs hover near our seasonable averages in the 60s. Sunday is the day we should finally dry out. Expect some sunshine with highs in the middle to upper 60s.