WET START: A fantastic Sunday gives way to a wet Monday.  We're talking showers and clouds today, with temperatures slow to rise through the 40s.  Expect rain to spread in from the south after daybreak, with showers likely through the daylight hours.  Rain begins to taper this evening as temps rise to the low 50s.  We peak overnight in the low to middle 50s before dropping to the upper 40s by daybreak.  A few leftover showers last into the night, with a rumble or two of thunder possible.  It turns breezy though the day.  Rain will amount to 0.5"-1.0".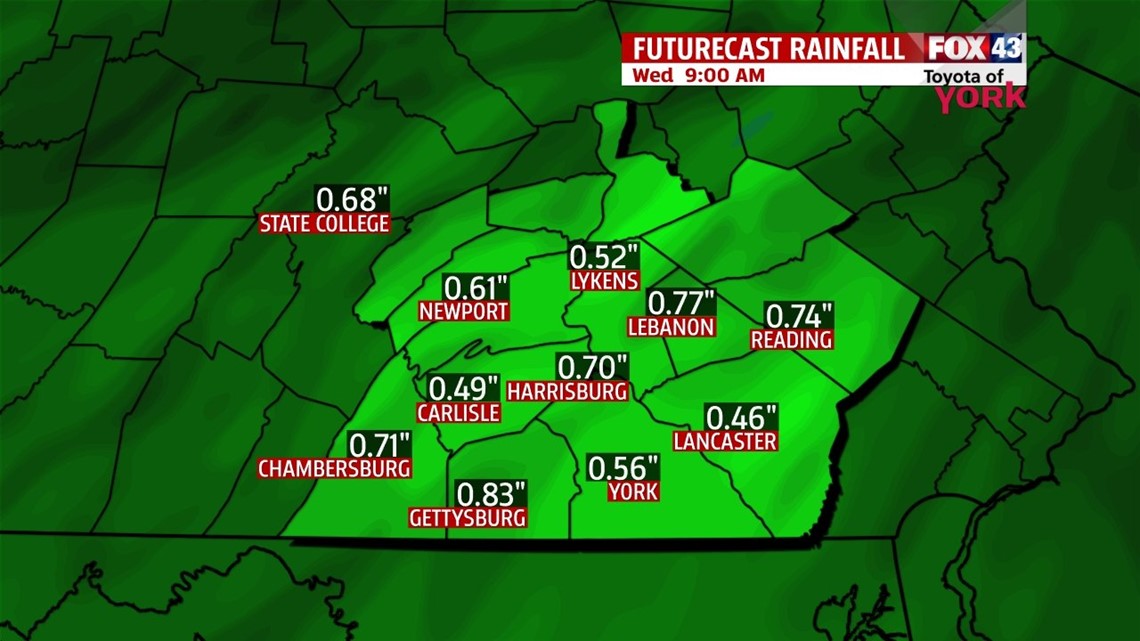 MILD & BREEZY:  The remainder of the week looks pretty tranquil for the most part.  Tuesday is mostly sunny but breezy with highs in the low 60s.  Wednesday we are a tad cooler, in the upper 50s with the breeze continuing.  By Thursday, the sun keeps shining and highs boost into the middle 60s.  We're in the mid to upper 60s for Friday, with a passing wave bringing a few more clouds and the chance for a shower or storm to bubble.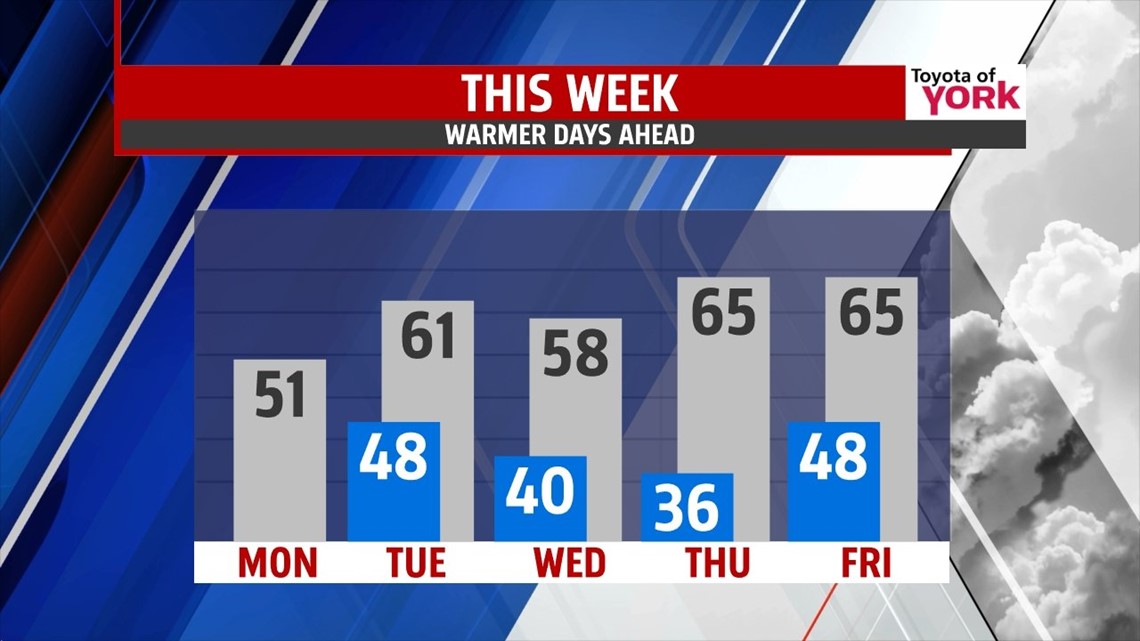 WEEKEND:  Warmer air continues to press into the state.  The weekend looks great with highs in the upper 60s to near 70° with a mix of sun and clouds.  A storm system will be moving in for early next week, so we have to keep an eye on the timing to see if it speeds up at all.
"Adopt the pace of nature: her secret is patience." – Ralph Waldo Emerson