EVENING
We are in for a gloomy wet evening across Central PA. Fog may be thick at times. Already seeing visibility down to near a mile or less, combine with mist and drizzle, use caution traveling. Temperatures are mild in the 40s and will hold steady.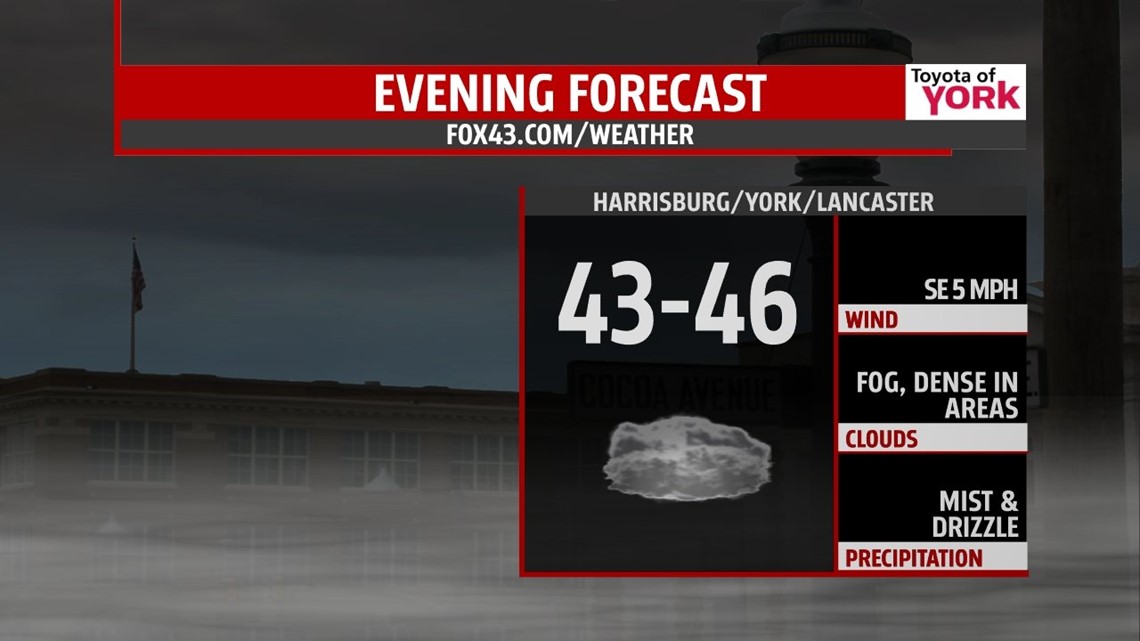 Traveling along the east coast may be slow and tricky.  Call ahead for flight info to make sure your flight  is on time or if delayed.  Also, if you are hitting the roads, be prepared for a slow ride, as rain is expected all along the coast from Main to Florida.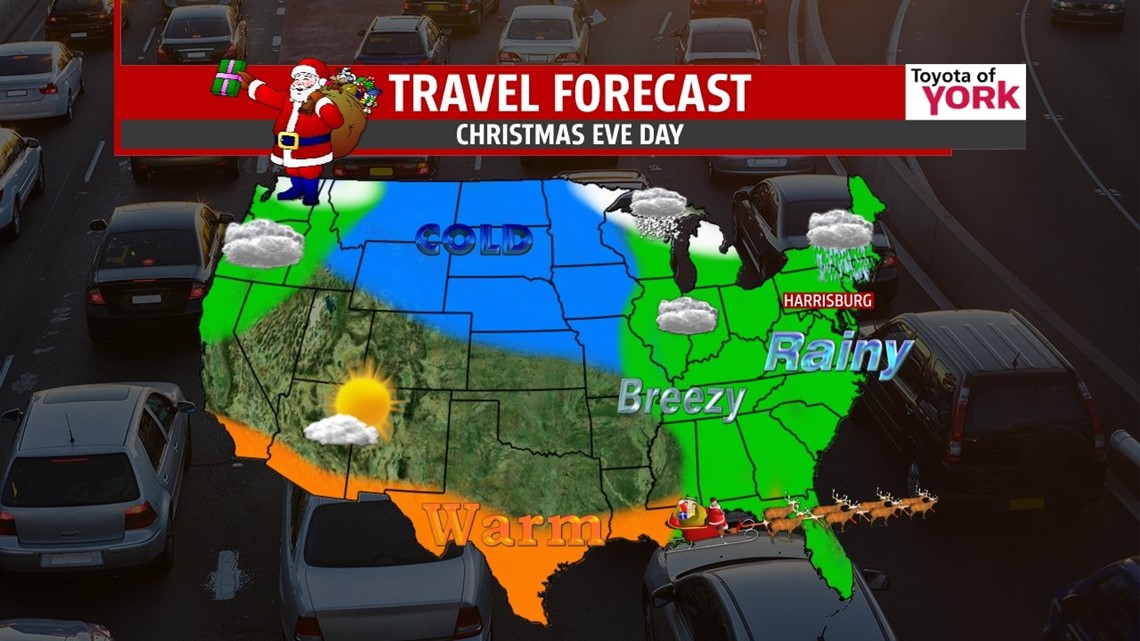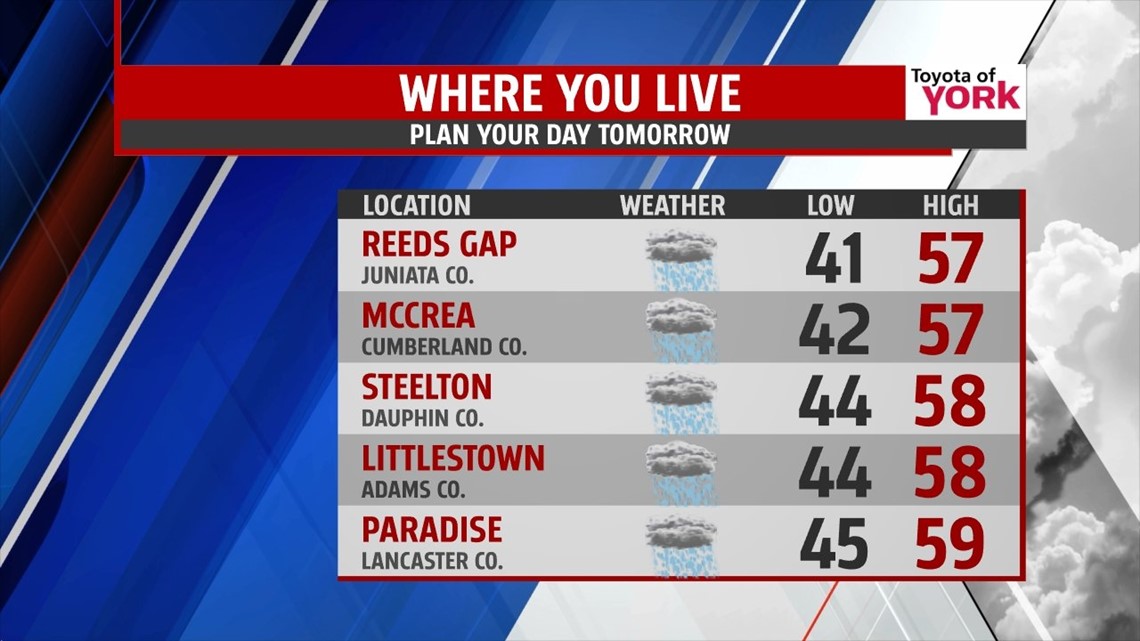 Some areas could pick up an inch of rain.