PENN TOWNSHIP, York County, PA. — WellSpan Health physicians, leaders and staff today joined with community members to officially break ground on the new, 80,000-square-foot WellSpan Hanover Health Center project in Penn Township, York County.
"This is more than just a groundbreaking ceremony; it's a celebration," said Kevin Mosser, M.D., president and chief executive officer of WellSpan Health. "Because this is an important project for this community. At WellSpan Health, we've long held the belief that health care should be local. Our Hanover Health Center is the newest investment to that end and strengthens our commitment to provide health care resources right here in the greater Hanover area."
Announced in August, the $49 million health center will house an outpatient surgery suite, lab and imaging services, and primary care and specialty physician offices. The facility will be constructed at 1227 Baltimore St, Hanover.
The first stage of construction will be of a surgery suite that will include four operating rooms and four specialty procedure rooms, along with more than two dozen private pre-op and post-op patient rooms.  The suite will offer the latest in bariatric, gastrointestinal, oncological, gynecological and orthopedic procedures, including joint reconstruction. Diagnostic imaging services will include ultrasound, X-ray, CT scan, 3D mammography and MRI.
The second phase of the center will include primary care and specialty physician offices in the areas of cardiology and OB-GYN with up to 36 patient exam rooms and treatment areas.
"WellSpan has nearly 140-years of experience in caring for the Hanover community," Mosser said. "We are excited to start another chapter that bolsters an already strong system of local care; we are proud to be Hanover's comprehensive health care provider."
The WellSpan Hanover Health Center is expected to open by fall of 2018.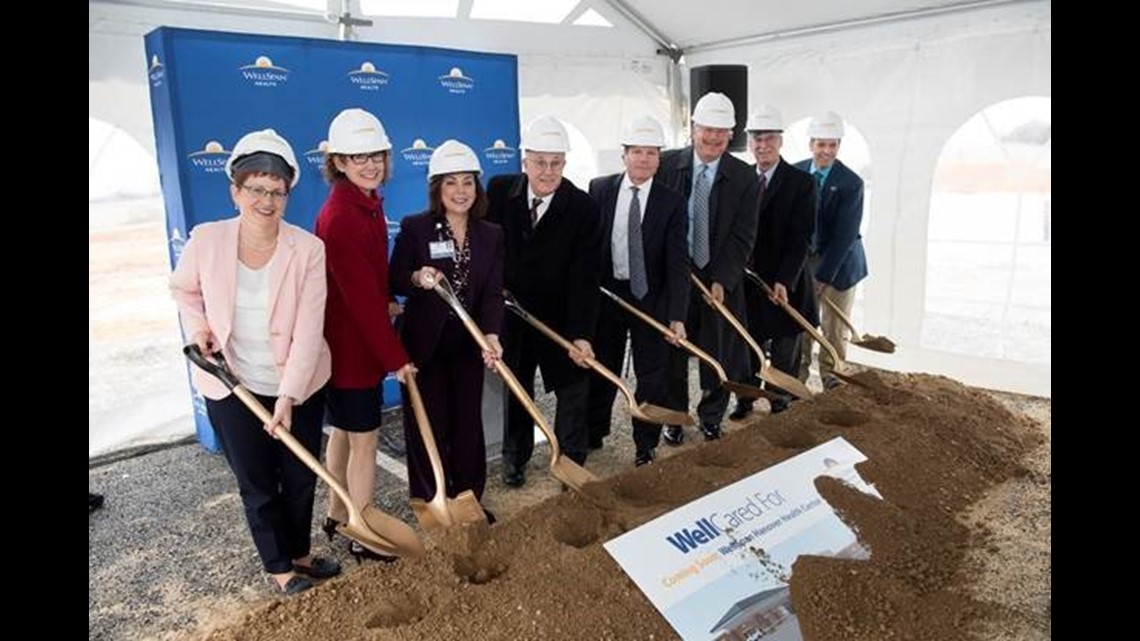 Pictured: Kevin Mosser, M.D., president and chief executive officer of WellSpan Health, speaking at the groundbreaking celebration for the WellSpan Hanover Health Center.
SOURCE: Wellspan press release