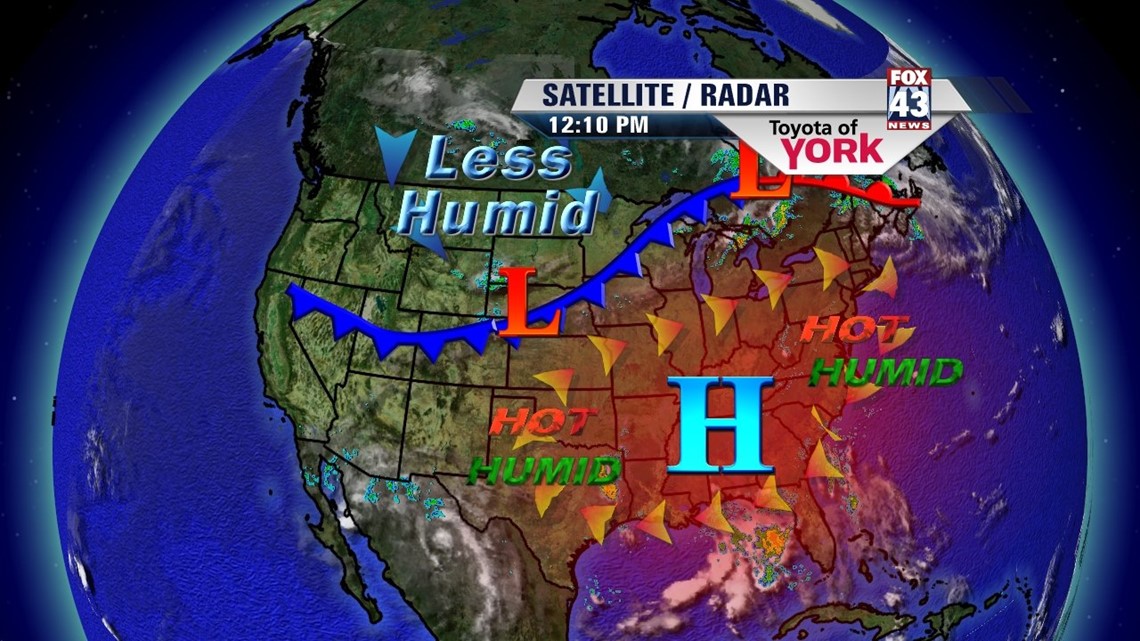 Happy Friday everyone!!! Just one more day of the 90's before drier, less humid air arrives.  Saturday will be the transition day as a cold front swings in and produces showers and thunderstorms.  Some of the storms may be strong to severe.  The Storm Prediction Center has us in a slight risk. Storms that develop could produce damaging winds, small hail and very heavy downpours.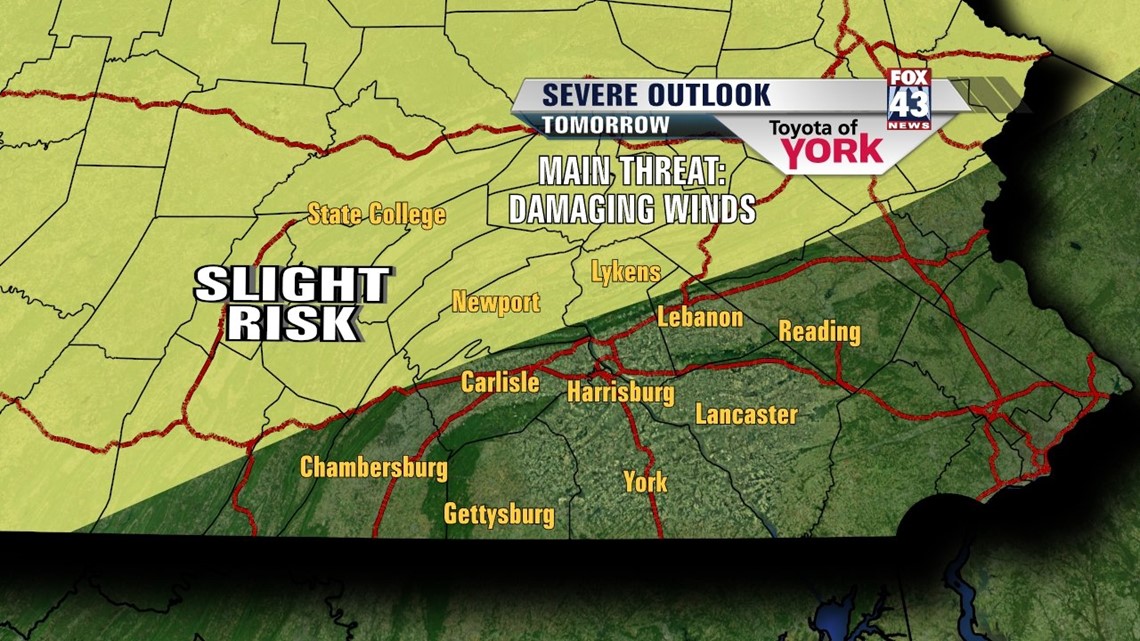 While it won't be as hot Saturday, many areas will still reach the low 90s.  The heat index value could come close to 100 in those areas that do reach into the low 90s.  Storms look to develop in the afternoon and continue into the evening hours.
It will be one more night with well above average lows and very muggy, sticky conditions.  Temperatures will range from the low to upper 70s.  Winds will be light.
Sunday the front will be settled to the south of us.  An upper level trough sets up overhead into early next week. Clouds will hang around for much of the day and a few showers may linger in our southern counties very early. It will be drier and cooler as temperatures return to more seasonal highs in the mid 80s.  It should turn out to be a very nice day.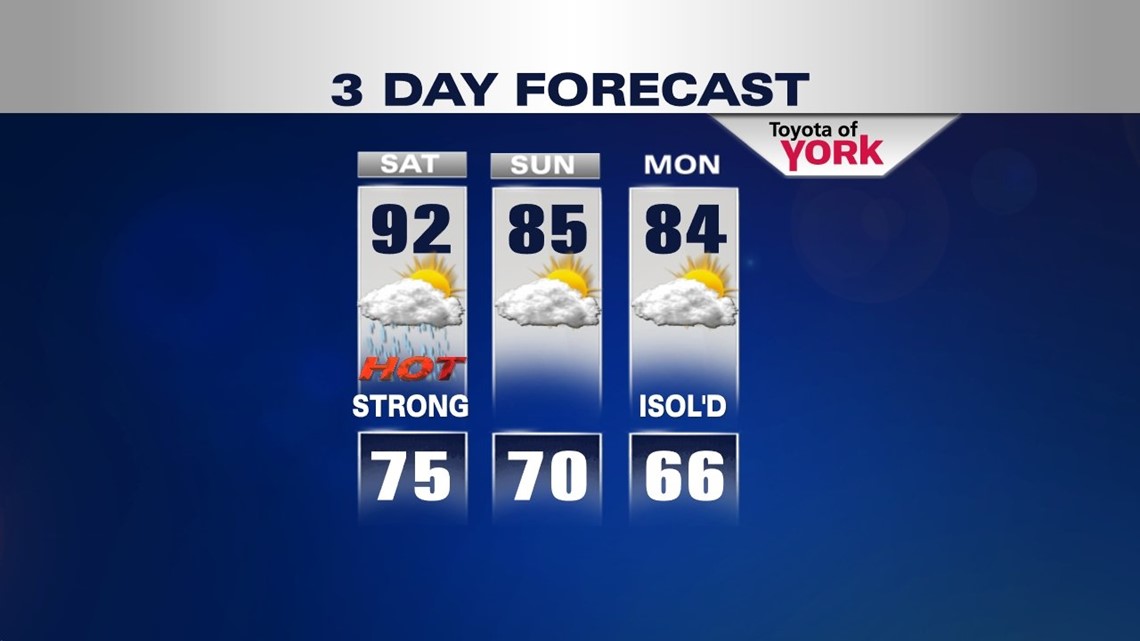 Next week looks a bit unsettled as the front doesn't move too far to the south. Several waves of low pressure forecast to develop and pull the front back north.  This will mean the chance for showers late Monday into Tuesday and possibly Wednesday depending on timing.  We'll be fine tuning the forecast in the upcoming days to narrow down our best chance for wet weather.  Temperatures next week remain near average in the mid 80s.
MaryEllen Pann, Chief Meteorologist
Like me on Facebook: maryellenpannfox43
Follow me on Twitter:  @MaryEllenFox43