WEEK HEATS UP
Clouds build in tonight as a warm front lifts to the north. A sprinkle or two is possible but nothing more. Low temperatures stay mild in the upper 30s to low 40s.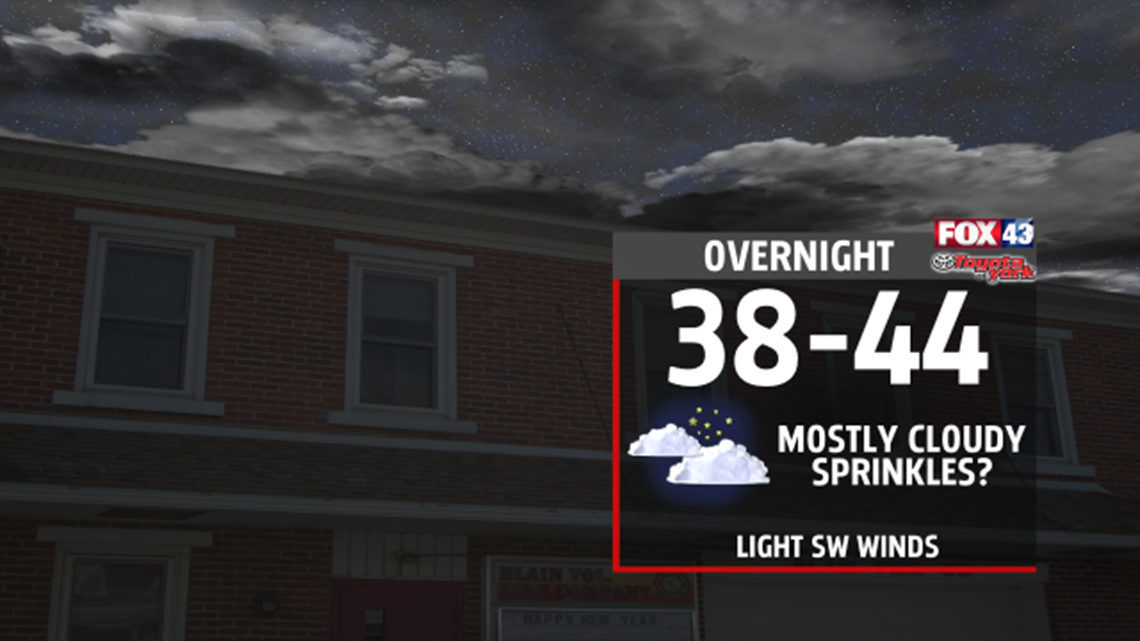 Clouds will break up quickly allowing for plenty of sunshine the rest of the day. The last time we hit 70 degrees was December 24th, 2015. Tuesday, starts a string of 70 degree days. Most areas will warm to the upper 60s to near 70 degrees tomorrow. A strong southwesterly flow, thanks to high pressure anchored off the southeastern coast of the U.S., provides the warmer flow for several days.  Highs will warm to the lower to middle 70s Wednesday and Thursday. Thursday has the best chance for tying or breaking a record, which is 72 degrees, set in 1986.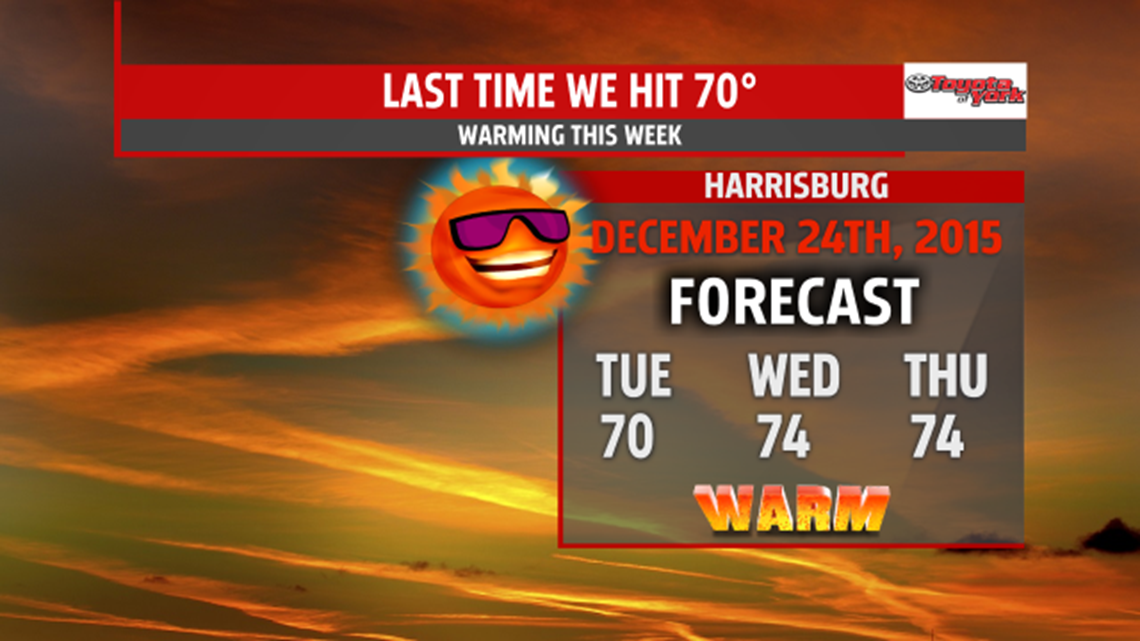 SEVERAL RAIN FREE DAYS
With the jet stream well north of us, we will stay dry. A cold front to our west will not move east until the ridge breaks down later in the week. Clouds will stream in Thursday, and right now, the day looks dry.  A weak front sags close to the area Friday, triggering a few isolated showers and bringing lots of clouds. Temperatures remain mild in the upper 60s. Over the weekend, an area of low pressure will drag a cold front through here. Showers will be possible both Saturday and Sunday. Temperatures will be slowly, cooling back down, however, they will remain above average in the upper 50s to near 60.