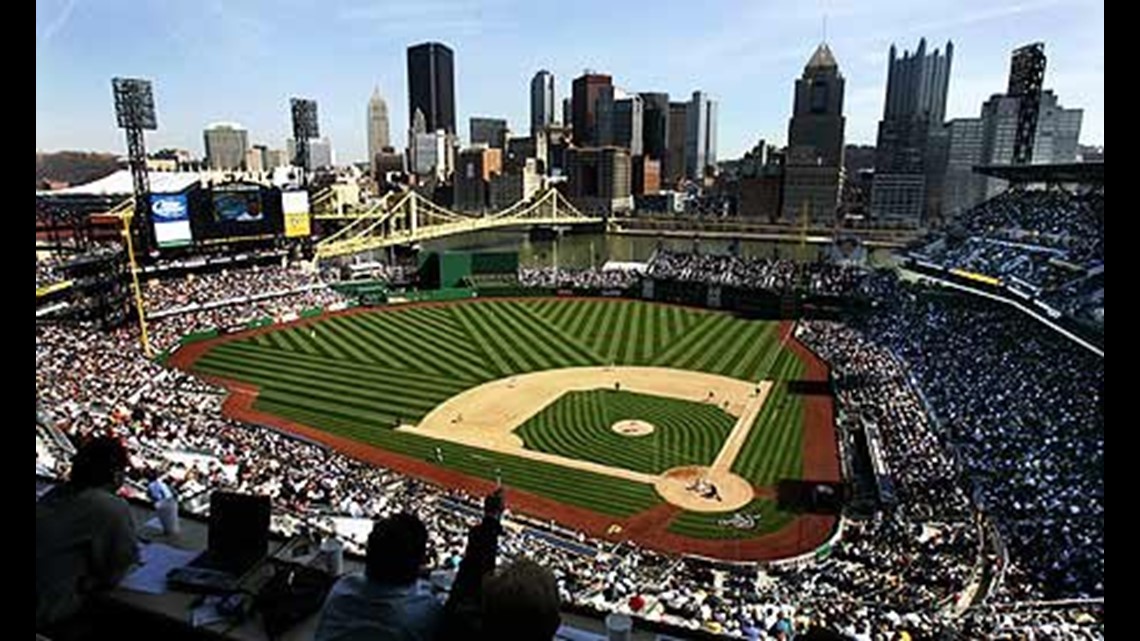 Pirates continue their winning streak with 10-3 over the Brewers
Tune in to FOX43 News on Saturday when the Milwaukee Brewers head to PNC Park for game 2 of the series with the Pittsburgh Pirates.
Currently, the Bucs are tied with the St. Louis Cardinals for the lead in the NL Central and the best record in Major League Baseball. The Pirates improved to 49-30 — they are 19 games over .500 for the first time since 1992, their last winning season.
They will take a six game winning streak into this weekend's series versus the Milwaukee Brewers, finally appear poised to break their record-setting streak of 20 consecutive losing seasons, the most in North American professional team sports, according to USA Today.
The last time the Pirates won a World Series was in 1979.
FOX43 was originally scheduled to air the New York Yankees and Baltimore Orioles game.
We are sorry for the last minute change to our broadcasting schedule.
Tune into FOX43 News at 7:15 p.m.