SUMMER AIR:  Here we go!  We're coming off a gorgeous, sunny, dry summer weekend.  Today, we start cool, sunny and dry.  By the end of the day, clouds return and we're watching temperatures make it to the low 80s with the return of humid summer air.  A few showers or storms may bubble as our next cold front approaches.   Tuesday, highs climb toward the upper 80s with very muggy air in play.  Clouds build and scattered showers and storms will roll through.  Some may turn strong to severe.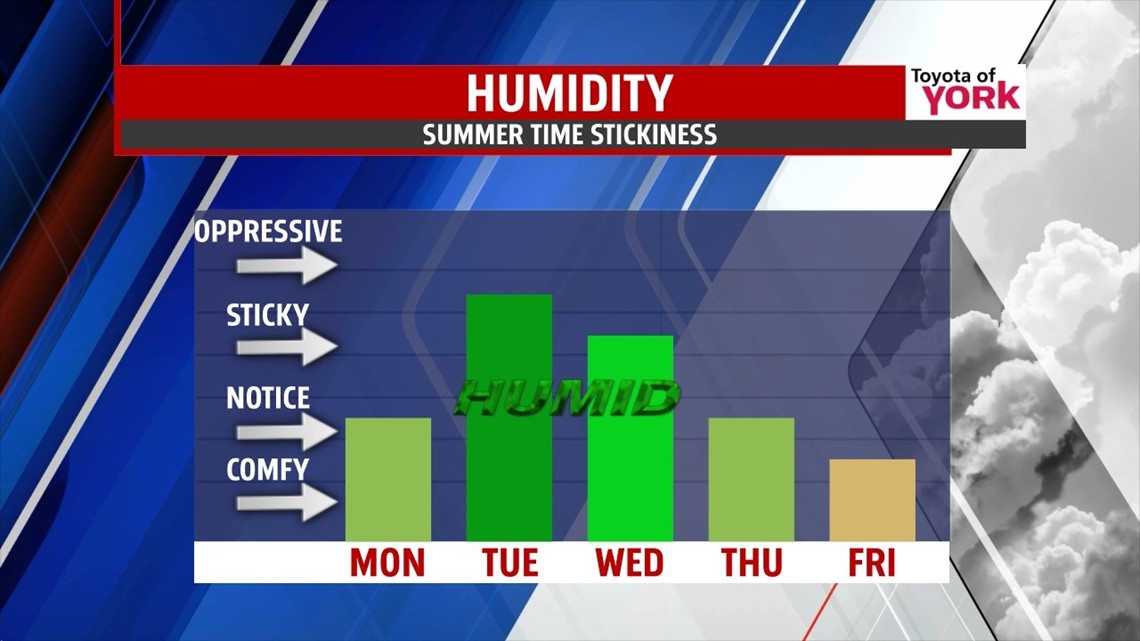 STORMY PATTERN:  The jet stream is just to our north, but it's oriented roughly west to east.  This will allow several waves of energy to slide through the country pretty quickly.  The next wave comes Wednesday night into Thursday and will bring a showers and storms for early Thursday.  Highs for the week stay in the 80s.
We get a break Friday into Saturday, but another will bring showers and storms for late Sunday into Monday.  You get the picture.  The warmth stays for the weekend too.
Make it a great first week of June!
"Ah, summer, what power you have to make us suffer and like it." – Russell Baker