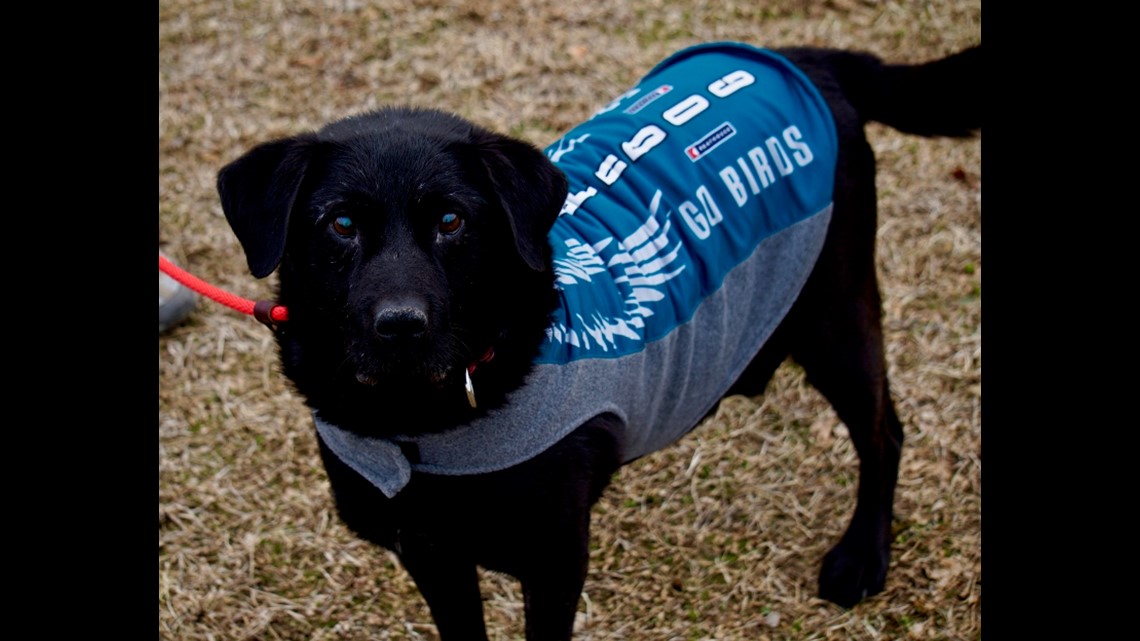 PHILADELPHIA — A Philadelphia-based outerwear company is teaming up with the Pennsylvania SPCA in supporting the Philadelphia Eagles — and in hopes of raising awareness for some of the city's other underdogs.
As part of the PSPCA's underdog fundraising campaign, Boathouse, a performance outdoor clothing manufacturer, is offering custom-made Eagles-themed dog jackets to those who donate at least $175 to the PSPCA. Donors must include BOATHOUSE and the dog's jacket size in the comment box.
The offer is valid through Thursday.