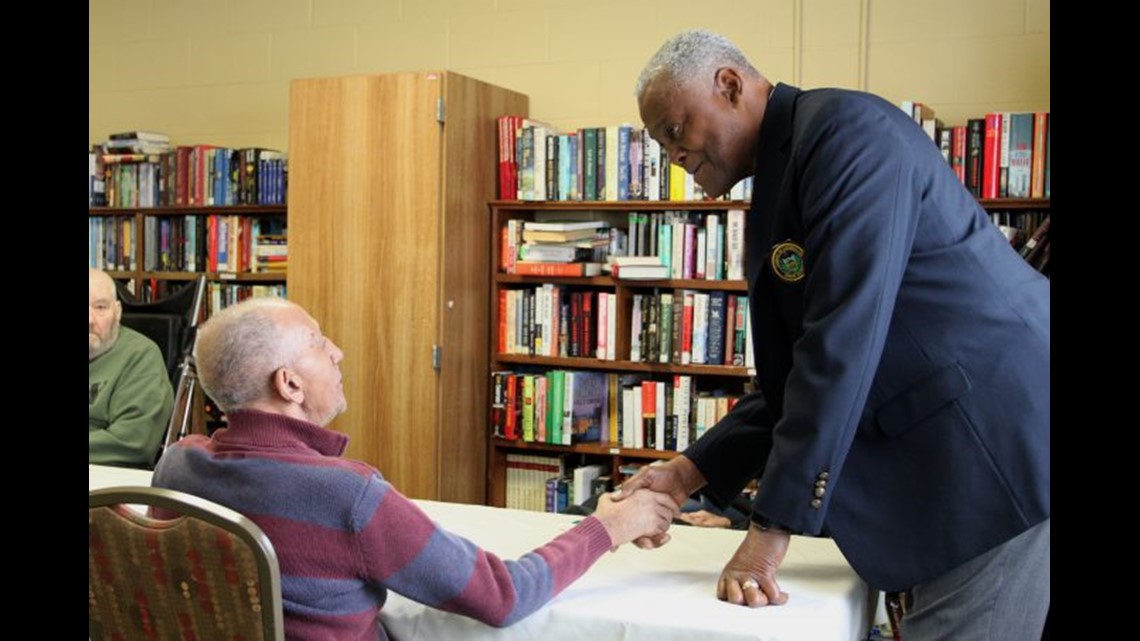 CUMBERLAND COUNTY, Pa. — Christmas came early for more than 40 veterans who reside at the Claremont Nursing and Rehabilitation Center.
Veterans received a catered lunch, music from the Sweet Adelines, presents and a visit from Santa, the county's release says.
This was all made possible by the Cumberland County Honor Guard, an all-volunteer organization that provides military funeral honors for deceased veterans interred in Cumberland County, participates in patriotic events and assists Veterans with transportation to medical appointments, the release states.
"Our Veterans have given so much for our Country," said Neal Delisanti, director of the Cumberland County Veterans Affairs Office. "The Honor Guard works to raise enough funds to give the Claremont vets a great Christmas and to personally thank these vets for their service."
For more information on the Cumberland County Honor Guard, please contact the Cumberland County Department of Veterans Affairs at (717) 240-6178 or email vetaffairs@ccpa.net.