Two men face multiple charges following a raid at a Lancaster City apartment.  The city police Selective Enforcement Unit executed a warrant Thursday morning at an apartment along the 400 block of Manor Street.
Seized in the raid were 434 packets of suspected heroin, 4.75 grams, $1,072.00 cash, 2 handguns, assorted ammunition, brass knuckles, packaging materials and a scale and rubber stamp used for marking the packages.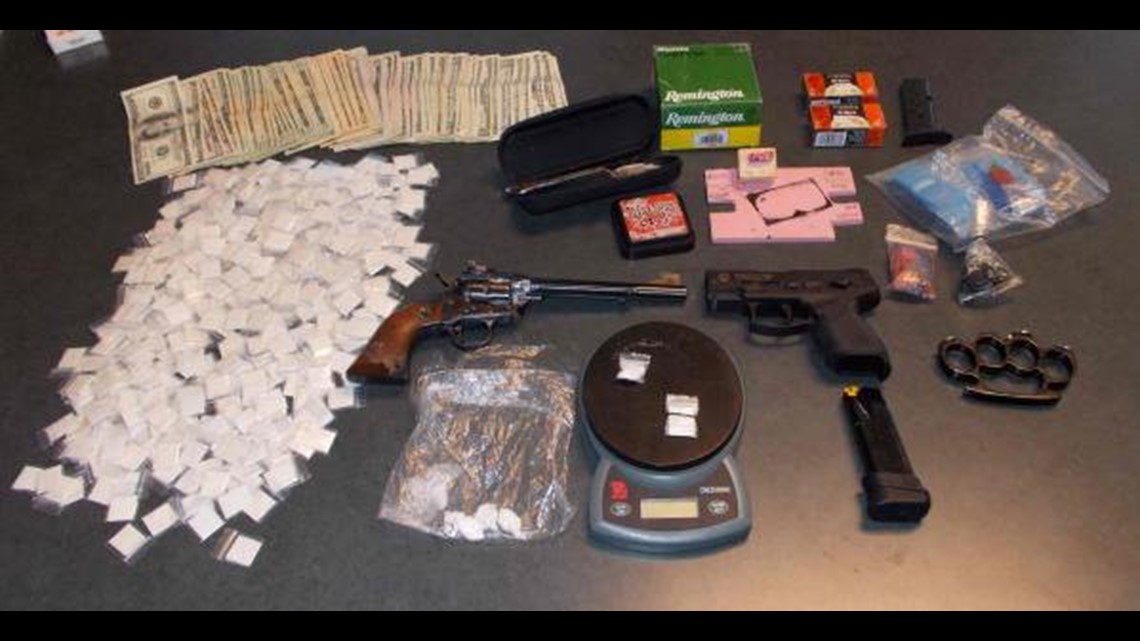 Two suspects arrested at the apartment are identified as James Rosario, 22, of Lancaster and Christopher Paul Guido, 33, of Washington Borough. Charges against Rosario include Possession with Intent to Deliver Heroin, Possession of Drug Paraphernalia and Prohibited Offensive Weapon.  Guido is charged with Possession with Intent to Deliver Heroin and Possession of Drug Paraphernalia.  Guido also has a Lancaster County bench warrant for a probation violation as well as a criminal warrant for Theft by Unlawful Taking.